Is Kylie Jenner Keeping Her Repaired Relationship With Jordyn Woods A Secret From Her Family?
Rumor has it that Kylie Jenner and Jordyn Woods are in the works of mending their friendship.

The former BFFs, who were once glued at the hip, have spent a few months apart after Jordyn was accused of "hooking up" with Khloe Kardashian's boyfriend Tristan Thompson back in February.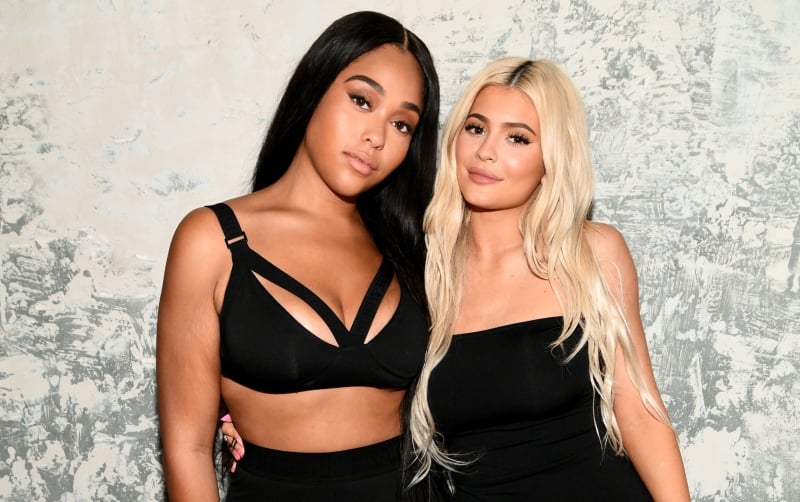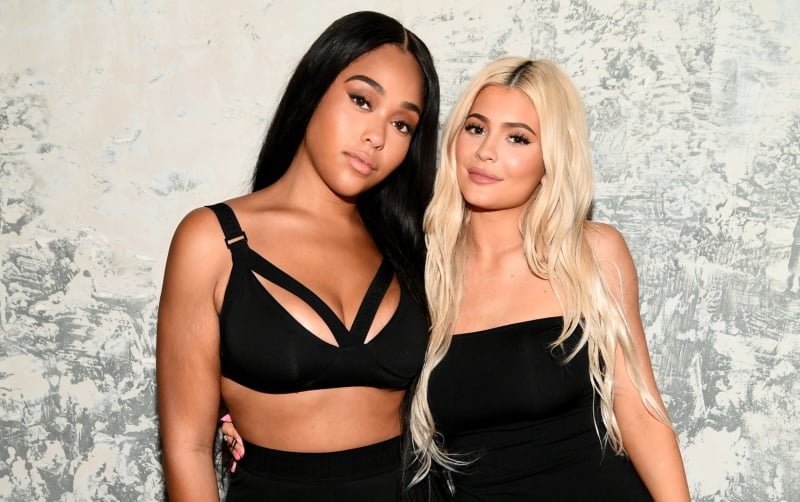 Since then, Kylie and Jordyn haven't seen much of each other, and have only been in contact every once in a while.
Now, sources are reporting that the makeup mogul and the model are working on becoming friends again, but how does the Kardashian family feel about this?

Kylie and Jordyn want to put the scandal behind them
It's been a rough few months for both Kylie Jenner and Jordyn Woods.

Once the whole cheating scandal broke in the news, the lives of the formers BFFs came crashing down around them and their solid 10-year friendship looked to be over.
Many couldn't believe that Woods would be the one to betray the person she has always considered a sister, but we could tell the whole situation really took a toll on her.
After she moved her things out Kylie's Calabasas mansion and moved back in with her mother, we were certain any chance of the former BFFs reconciling was out of the window.

Now, it looks like Jenner and Woods are looking to put everything behind them and become friends again.
Since Jordyn is no longer traveling the world promoting her lash line and Kylie just recently launched her new skincare line, the two women most likely found time to talk about everything that has happened and want a fresh start.

According to reports, Jenner and Woods are "definitely texting again" but thought their relationship is still a little bit rocky, it "is on the road to recovery."

The Kardashians still aren't the biggest fans of Jordyn
Though we are pretty sure Kylie and Jordyn's relationship will never go to back to the way it once was, the women are trying to turn over a new leaf when it comes to their friendship.
Of course, we probably won't see Jordyn tagging along on Kylie's lavish vacations anytime soon, but it is good to know that they are choosing to move in the right direction and work things out.
"Kylie knows the separation from Jordyn will help both of them—and Kylie's family—to heal," a source from Us Weekly said.
As for the Kardashian family, they still feel betrayed by Woods, who they once considered part of the family and want nothing to do with her.
Along with cutting the model off completely, the Kardashians have even urged Kylie to do the same but knew it'll be harder for her to completely write off her best friend.
Now that Kylie and Jordyn are looking to repair their friendship, we can't help but wonder if the makeup mogul is going to keep this a secret from her close-knit family?
Since the Kardashians are not too thrilled Jordyn Woods betrayed their trust, we can guess that Kylie is most likely choosing to keep the details surrounding her and Jordyn's relationship under wraps for a while.

Their relationship still has a long way to go
Though Jordyn Woods has expressed how sorry she was time and time again, Kylie Jenner is not looking to rush being friends with her again.
At the moment, Jordyn and Kylie are taking each day at a time and just focusing on their respective careers.
With Jordyn's modeling career reaching new heights, she is "trying to show the world that she isn't riding on the Jenner-Kardashian coattails any longer and that she's doing her own thing and living her life comfortably."
Things are looking good for both of them, but we will see if their friendship is truly meant to be.