Is Kylie Jenner Launching a Line of 'Kylie Baby' Products?
Not content to dominate just the makeup and skincare spaces, Kylie Jenner reportedly has her sights set on another business venture: baby products. Jenner recently filed a trademark application for the phrase "Kylie Baby," according to reports.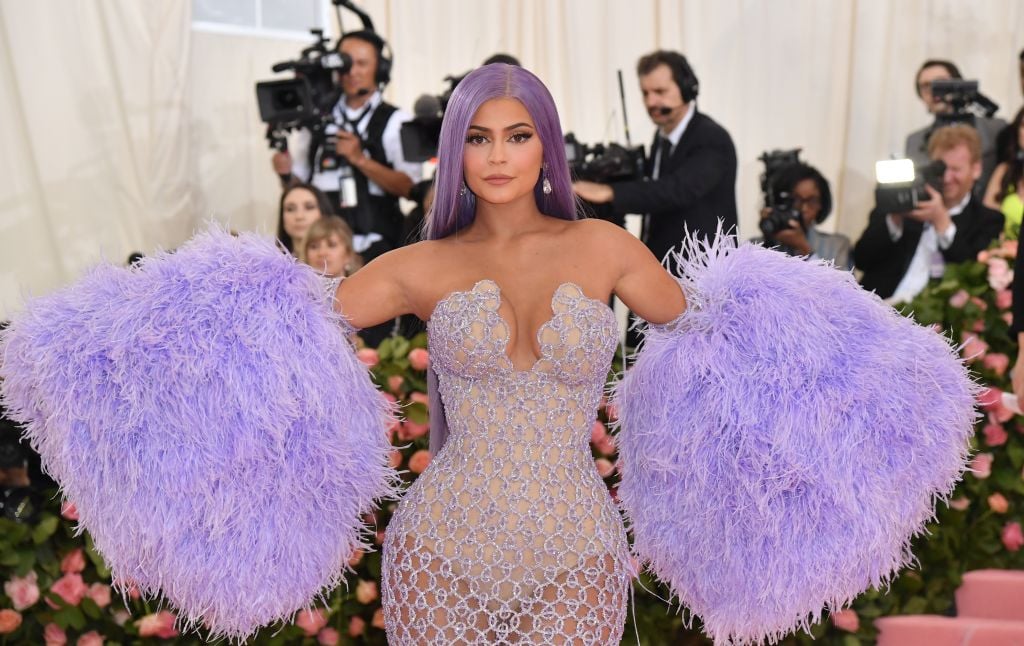 Does Jenner have a baby line in the works?
Jenner made the obvious leap from her beauty line to introduce the skincare line Kylie Skin, but it looks like she might not be stopping there.
TMZ obtained the trademark documents that show the Kylie Baby line will allegedly include products such as furniture, cribs, changing tables, walkers, bouncers, skincare products (moisturizers, lotions, and creams), strollers, car seats, blankets, linens, and accessories such as breast pumps and milk-storage options. The Kylie Baby logo is also expected to grace stylish diaper bags.
Jenner is the youngest 'self-made' billionaire
Forbes named Jenner the youngest "self-made" billionaire with a net worth estimated at $1 billion. Many critics slammed the "self-made" title since Jenner grew up wealthy, though her mom, Kris Jenner defended Kylie during an appearance on CBS Sunday Morning, noting: "I think she's self-made. Listen, my girls, you can say that certain things have been handed to them. But it takes a lot of work to do what they're all doing."
The move into the baby product space seems like an organic way to continue to grow her brand, especially since she's a new mom to baby Stormi.
Her daughter Stormi even inspired a Kylie Cosmetics collection, which she explained in an Instagram Story last year: "I worked on this pretty much my entire pregnancy. Right after we chose Stormi's name, her name really inspired me. I spent a lot of time on this collection and put a lot of detail into it… So I'll try to show you guys all the fun detail."
Kylie Skin is Jenner's newest brainchild
Jenner's Kylie Skin products launch next week, on May 22. Jenner explained on Instagram: "Skincare and makeup go hand in hand and Kylie Skin was something I dreamt up soon after Kylie Cosmetics. I've been working on this for what feels like a lifetime so I can't believe I'm finally announcing!"
She added: "Building my makeup line from the ground-up has taught me a lot and I'm so blessed with that knowledge to apply to my brand new company! Birthing a whole new team, manufacturing, fulfillment etc. separate from my cosmetics line was challenging but here we are! I got the best of the best for you guys!"
Jenner excitedly shared: "Everything is cruelty free, vegan, gluten free, paraben and sulfate free and suitable for all skintypes… I'll be revealing these amazing products very soon! the official launch date is 5/22! Yay!! so much love went into this. it all starts with skin. Stay tuned, can't wait to share.
Kylie Skin's initial launch products, which she showed off in a recent Instagram Story, are: Foaming Face Wash, Walnut Face Scrub, Vanilla Milk Toner, Face Moisturizer, Vitamin C Serum, and Eye Cream.
So far, Jenner hasn't yet announced anything about the Kylie Baby line… stay tuned!