Is Kylie Jenner Leaving 'Keeping Up With The Kardashians' After Season 17?
Kylie Jenner has made quite the name for herself over the years. While she first became famous starring on her family's hit reality series, Keeping Up With the Kardashians, Kylie has found enormous success outside of the show. Forbes, for example, named Kylie the youngest self-made billionaire this year – mostly due to her makeup line, Kylie Cosmetics.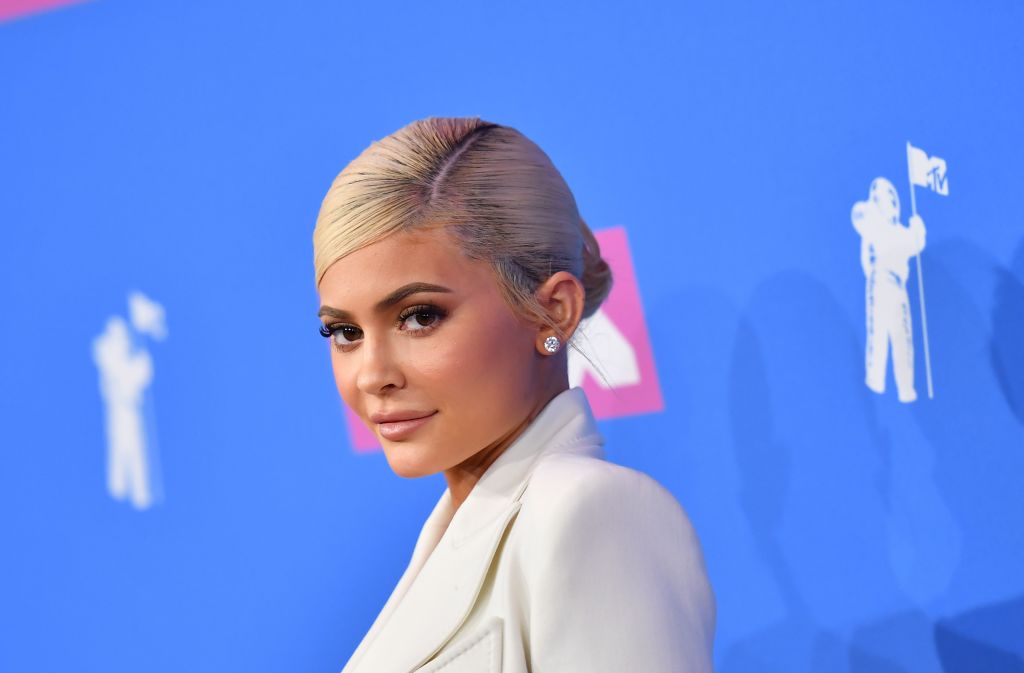 Kylie's accomplishments outside of the show have led to speculation that she is thinking about leaving the series after season 17. Inside sources even claim that Kylie Jenner is seriously "over it." But is Kylie Jenner really thinking about leaving the world of reality TV behind?
Would Kylie leave the show that made her famous?
An inside source told Radar Online all the way back in April that Kylie feels like she has accomplished a lot on her own and no longer needs the show in her life. The source dished that Kylie also feels like the show has run out of storylines and is not worth her time.
"[Kylie] feels like she doesn't need the show at all anymore!" the insider shared. "Kylie thinks KUWTK has run its course."
With a successful business to run, the KUWTK star is simply too busy to film another season. Kylie Jenner Cosmetics is also a more lucrative endeavor than starring on a reality TV show, and the success of her business proves that she no longer needs the show to get her name out there.
Kris Jenner is scrambling to keep Kylie on the show
Although it sounds like Kylie is ready to walk away from KUWTK, there is one person who is desperate to keep her on the show. Sources claim that the family's momager, Kris Jenner, is doing everything in her power to convince Kylie to stay. Without Kylie on board, Kris will have a difficult time signing a new contract with Bravo.
The show's contract is up in 2020, which puts a lot of pressure on Kris to reach a deal. Producers would love to see Kylie Jenner back for the entire run of the series, especially given her popularity.
In an attempt to convince Kylie to stay, Kris has allegedly been telling her that the show can help promote her brand. But Kylie believes that she does not need the show to sell her products and has no interest in staying.
Kylie and the Tristan Thompson cheating scandal
As if she does not have enough on her plate, Kylie Jenner is also still picking up the pieces after her best friend, Jordyn Woods, hooked up with Khloe Kardashian's baby daddy, Tristan Thompson, which was first shown to viewers in the season 16 finale.
Once the cheating scandal made headlines, Kylie booted Woods from their shared home, and inside sources told Us Magazine that Kylie still has not gotten over what happened.
The insider claims that Kylie has been going out with some of her other friends, like Ariel Tejada and Heather Sanders, but things are not the same without Woods, whom Kylie considered her "best friend." Kylie has spent time with Sanders in public following the scandal. She also works closely with Tejada, who is the makeup artist for her company.
What fans can expect in season 17
In the first trailer for season 17 of Keeping Up With the Kardashians Kylie Jenner and Khloe Kardashian are still dealing with the aftermath of Tristan and Jordyn's tryst, and Kylie has not yet booted Woods from her life.
Mama Kris posted a preview on Twitter showing Kylie telling Khloe that Jordyn wants to write her a letter telling her side of the story. Khloe, baffled by this revelation, just gives Kylie a death stare when she asks if she can give Jordyn Khloe's address.
After the scandal, every member of the Kardashian clan except Kylie stopped following Jordyn on social media giving KUWTK fans hope that Kylie and Jordyn would be able to mend their friendship.
That all changed on July 24 when Jordyn was seen partying with another one of Khloe Kardashian's exes – James Harden. That must have been the final straw for Kylie because she immediately unfollowed Jordyn, putting the nail in their friendship coffin.
Jordyn still wants to be friends with Kylie Jenner
In a cover story for Cosmopolitan UK, Jordyn was open to repairing her relationship with the Keeping Up With Kylie star, but it should be noted, the interview took place before the Harden incidents went public.
I love her. That's my homie," Jordyn said. "I hope everything falls into place and that we can all grow and build our relationships with our family and God and come back together one day and be stronger and happier."
Kylie Jenner has not commented publicly on her Jordyn Woods' scandal or her future on KUWTK.
Keeping Up With the Kardashians returns for season 17 September 8, on E!.