Is Kylie Jenner Pregnant With Baby No.2?
It looks like fans once again have their suspicions about Kylie Jenner being pregnant with her second child.
For the past few months, the makeup mogul has been getting our hopes up with the idea of her being pregnant a second time and we know it's just a matter of time before it actually happens.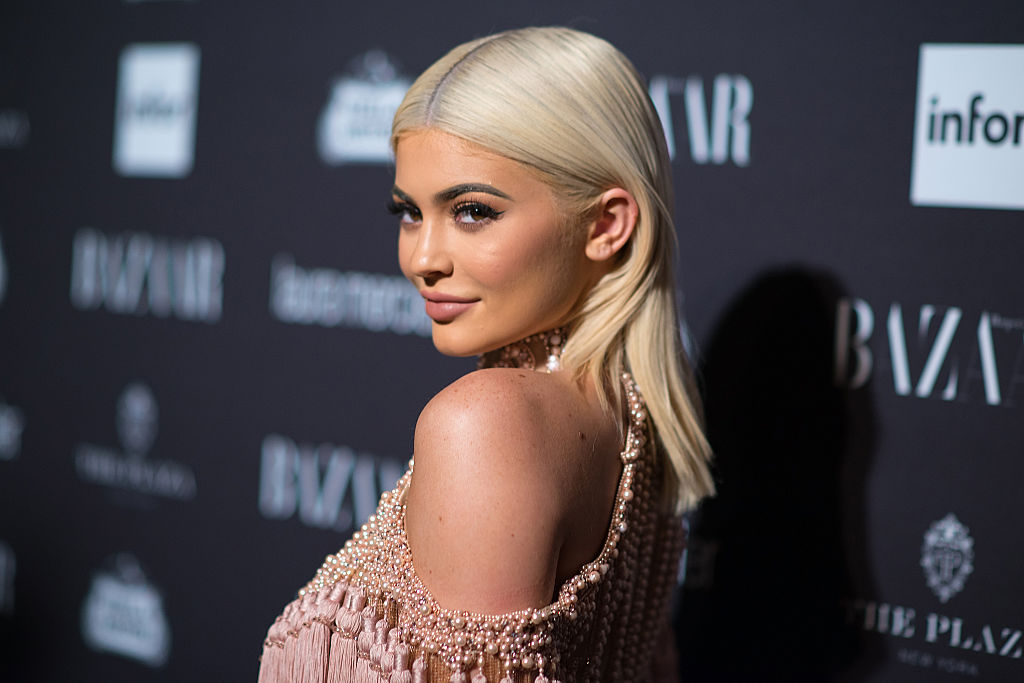 This past week, Jenner sparked those pregnancy rumors once again and the burning question everyone would like answered is if the reality star is, in fact, pregnant?
Fans believe Jenner spilled her secret at Khloé Kardashian's birthday party
For the past few months, many have been convinced that Kylie Jenner would soon announce her second pregnancy.
The makeup mogul has been open about wanting more kids with her boyfriend, Travis Scott, and this past week she got fans hopes up that that could be happening a lot sooner than we thought.
Fans were certain Jenner revealed her pregnancy while attending Khloé Kardashian's birthday party.
While Kardashian was showing off her epic 35th birthday party, complete with her famous quotes and pink decór on her Instagram Stories, someone in the background of one of the videos yelled out, "I'm pregnant"
While it is still unclear who actually said it, fans were immediately convinced that it was Jenner.
The makeup mogul has said in the past that she is eager to welcome another baby with Travis Scott but claimed that she wanted to wait a little bit before doing so.
Though she wants to give her one-year-old daughter, Stormi, a younger sibling, Jenner isn't ready to become a mother of two at this very moment.
"Am I going to have another baby? I want another baby, but when is the question," the mogul told fans during a Snapchat Q&A session back in October. "I'm definitely not ready right this second and I don't know when I will be. But yeah, when I do, I would love to share more of that with you guys."
Jenner continues to be at the center of pregnancy rumors
Even though fans were hoping their suspicions of Kylie Jenner were right, it turns out that the makeup mogul is currently not with child.
Sources have confirmed that the rumors are not true and Jenner is still just a mother of one.
Since many of us know that Jenner is capable of keeping her pregnancy a secret for the entire nine months, we are all on our toes when the topic comes up.
Jenner revealed her first pregnancy after giving birth to her daughter and shared with fans her reasoning for doing so.
"I'm sorry for keeping you in the dark through all the assumptions," Jenner told her followers at the time. "I understand you're used to me bringing you along on all my journeys. my pregnancy was one I chose not to do in front of the world. I knew for myself i needed to prepare for this role of a lifetime in the most positive, stress free, and healthy way I knew how."
Though Kylie Jenner isn't pregnant with baby no.2 just yet, the reality star has been at the center of ongoing pregnancy rumors these past few months.
Just a few weeks ago, the reality star posted a birthday tribute to Travis Scott and mentioned, "Let's f–k around and have another baby."
Each pregnancy rumor continues to get shut down but it is only a matter of time before fans' suspicions are correct and Kylie Jenner finally reveals her well-awaited second pregnancy.