Is Kylie Jenner Single? Here's What to Know Amid Her Latest Rumored Romances
There are so many conflicting reports surrounding Kylie Jenner's love life that it's hard to tell what's true and what's not.
Some reports say that she's on the brink of a reconciliation with Travis Scott, whom she dated for two years before calling it quits in September. And others claim that she's moved on with Drake.
So, what's the deal? Is Jenner single or not?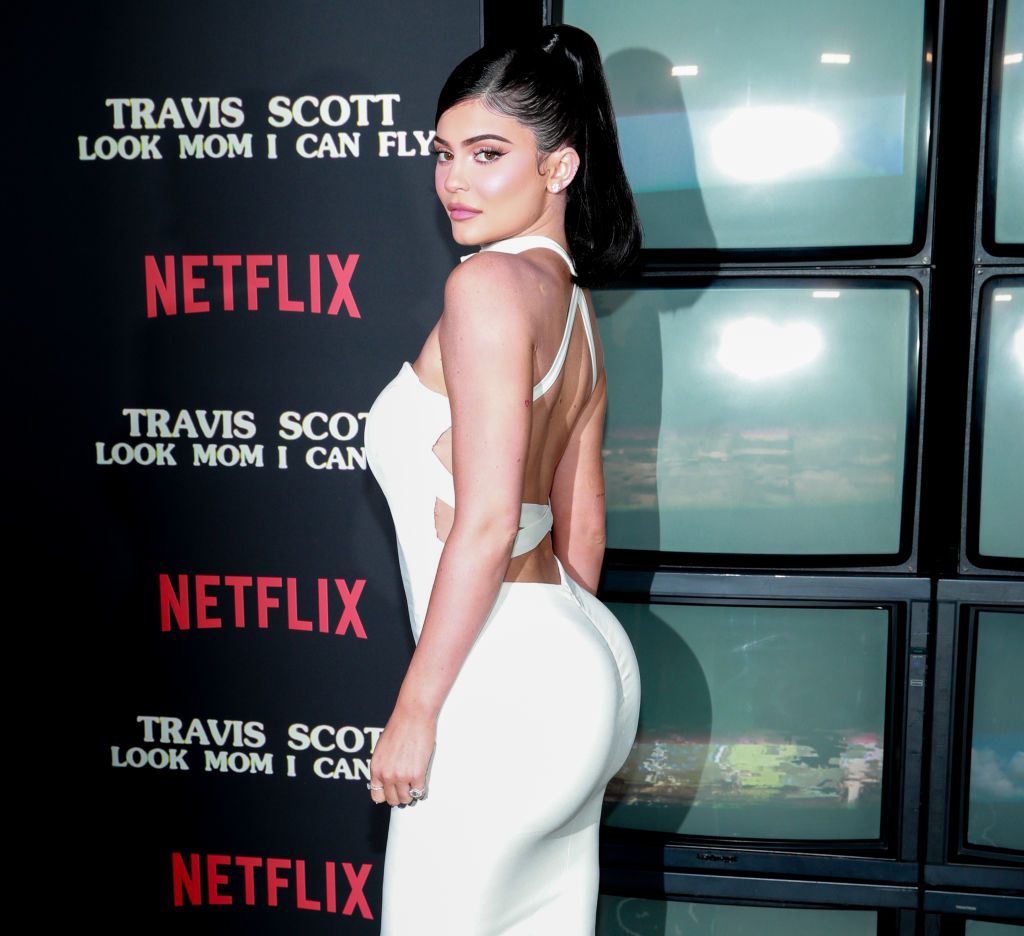 Kylie Jenner's relationship status
According to an Oct. 29 report from E! News, Jenner is totally single.
"Kylie is very happy doing what she's doing," a source added. But the insider also said that there's a chance that Jenner and Scott will reconcile in the future, given that they're connected through their 1-year-old daughter, Stormi Webster.
"She doesn't have a grand plan as to whether she will get back together with Travis or not. She's bonded to him for life by Stormi Webster so she knows it's a possibility," the source continued. "Things are going well for them with this new set up. They are very happy coming together and being a family with Stormi, but they also have separate lives and are enjoying it."
Sources previously said that Jenner and Scott had worked out a custody schedule on their own that gives them both "equal" time with their daughter. But the trio also spend time together. In October, for example, Jenner and Scott linked and took Stormi to a pumpkin patch.
Why did Kylie Jenner and Travis Scott break up?
As of writing, neither of them has commented on the reason they broke up, so we can't say for sure. But various sources have claimed that Jenner and Scott had been fighting about having another baby and settling down.
People reported on Oct. 2 that Jenner wanted to give Stormi a sibling, but Scott allegedly had other priorities.
"Travis isn't ready to give her all that she wants," an insider told the publication.
"They are very, very in love, but she's 22, and her whole life is Stormi and her business and her family. She's not wanting to be a normal rapper's wife," a source added to Us Weekly on Oct. 8. "He's still young and at the recording studio late. She usually goes to bed early. They have different lifestyles," the insider continued.
What's going on with Kylie Jenner and Drake?
It's too early to tell. But an eyewitness allegedly saw Jenner at Drake's 33rd birthday party on Oct. 23 and told Us Weekly that they "seemed to have a connection."
"She spent the most time near Drake and his friends," the insider explained. "Kylie was rapping to songs and dancing with her friends while she was next to Drake, but they weren't dancing together, they seemed to have a connection though."
On Oct. 31, they connected again at Drake's Halloween party, with sources once again saying that they looked into each other.
As of writing, neither Jenner or Drake has commented on the reports.
Ultimately, it seems like Jenner is simply enjoying her newfound singledom. After all, she's young, a billionaire, and she's got a bunch of friends to keep her company until she finds someone else.