Is Kylie Jenner Trying to Find What Kim Kardashian and Kanye West Have?
The world is still trying to recover from the shocking news that Kylie Jenner and her baby's father, Travis Scott, have officially called it quits. Some fans were not surprised by the news. Because Jenner and Scott were only together for a short time before they decided to have a baby and become a family, there were a few people who thought that the relationship had moved too fast and was doomed from the beginning.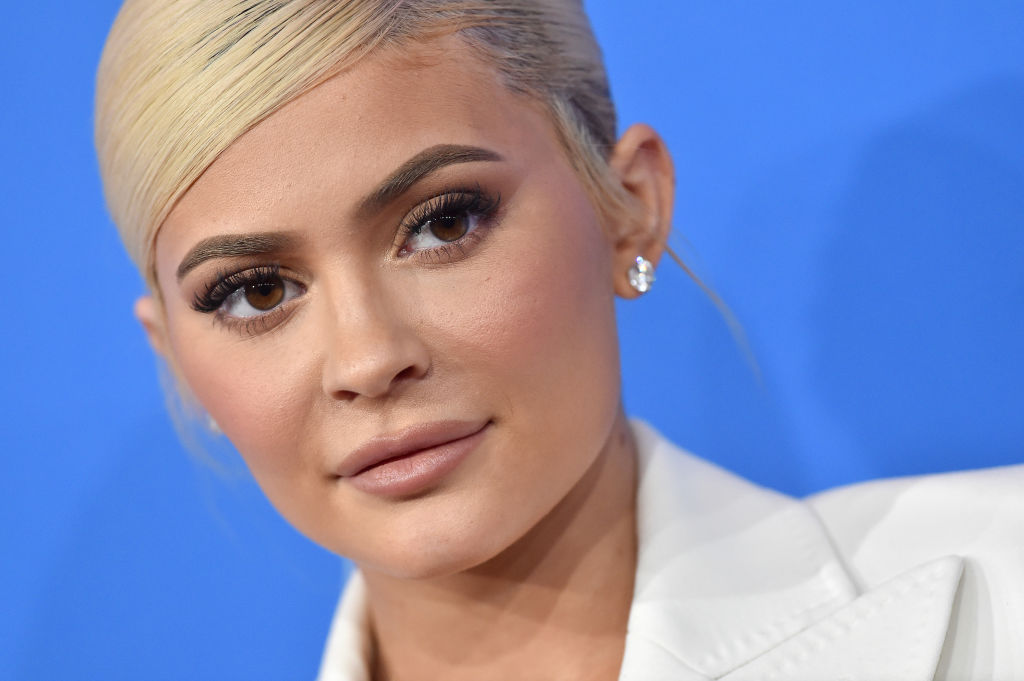 So, why did Scott and Jenner move so fast with their relationship? Was it because Jenner was desperately looking for the same type of relationship her older sister, Kim Kardashian, has with Kanye West? Here is what we know.
When did Travis Scott and Kylie Jenner get together?
After Jenner had finally ended her rocky relationship with Tyga, she met Scott and the two had an instant connection. Jenner and Scott first met at Coachella in April 2017. They had only been dating for a matter of weeks when Jenner got pregnant. At first, many people thought Jenner was only with Scott because she was on the rebound from her ex, Tyga. But once her daughter Stormi was born, everyone then knew this was a serious relationship.
For the next two years, Jenner and Scott were the true definitions of relationship goals. They got matching butterfly tattoos, traveled all over the world together, and Scott even gave Jenner the best push present ever: A brand new Ferrari that cost around $1.4 million.
Things were definitely going great for the young new couple. They had frequently made appearances on each other's social media accounts. They seemed to fall more in love with each other every day. The two even referred to each other as husband and wife, which made many fans believe they had secretly gotten married. But they were never legally married.
Why did Travis Scott and Kylie Jenner break up?
Being in a relationship while also being in the public spotlight is hard to do. This was especially true for Jenner and Scott. Almost every day, there would be a new story about how Scott was cheating on Jenner or how Jenner was planning on getting back together with her ex Tyga. The couple had debunked the rumors on several occasions, but we can only imagine how frustrating it must be to see such hurtful things written on the tabloids on a daily basis.
We are not sure if the constant rumors were too much for Jenner to handle because according to People, a source close to the couple said the reason why Jenner and Scott broke up was because of trust issues, among other things.
"There were several issues that made them decide to take a break," the source explains. "Kylie is all about family life and really wants a second baby."
The source also told People that the couple decided to split because Scott was not ready to get married. "She still has trust issues with Travis," the source continued. "He hasn't been giving her the commitment that she needs. Travis isn't ready to give her all that she wants."
Is Kylie Jenner trying to find what Kim Kardashian and Kanye West have?
The source also told People that when it comes to relationship goals, Jenner has always been in awe of the kind of relationship that Kim Kardashian and Kanye West have.
Kardashian and West have been together since 2012 and have four kids together. The two seem more in love with each other every day. And out of all of the Kardashian/Jenner relationships, the relationship that Kardashian and West has definitely seems to be the strongest.
Because Kardashian and West have such a great relationship, we can certainly understand why Jenner would want to find her own Kanye West. However, she is still pretty young and has plenty of time to find the one person that is perfect for her.