Is Lady Gaga Married? What You Didn't Know About the Singer's Love Life
Lady Gaga is an endlessly fascinating person. Some people praise her for being so down-to-Earth. Others criticize her for totally wacky antics – like the time she wore a dress made from meat. One thing that's not up for debate? Lady Gaga, whose real name is Stefani Joanne Angelina Germanotta, isn't afraid to be her authentic self.
With the recent success of the film A Star is Born, which Lady Gaga starred in alongside Bradley Cooper, many people are curious about her romantic status. And while the world might secretly wish she'd get together with Bradley Cooper, that's unlikely to happen anytime soon. Read on to see who she's engaged to and what's up next for this singer and actress.
How did Lady Gaga become famous?
Stefani Germanotta was born in 1986 and attended Convent of the Sacred Heart, a private all-girls school in Manhattan. She was a good student but was described by former classmates as a little insecure. Lady Gaga said she was always a little too eccentric to fit in.
Gaga started playing the piano at four years old and was creating her own music from a young age. In her teenage years, she started experimenting with open mic nights and acting in local plays. She was always drawn to music. Lady Gaga enrolled in the NYU music program and worked on perfecting her craft.
Lady Gaga started a band and performed around Manhattan's club scene in 2005. Shortly after, she met with talent scout Rob Fusari who she later dated. He's the one who started calling her Lady Gaga, which comes from a Queen song called "Radio Ga Ga."
Fusari helped promote Lady Gaga until she was signed to Def Jam Records in 2006. The label dropped her three months later. It wasn't until 2008 and the release of her record The Fame that Lady Gaga became an international success. The singles "Just Dance" and "Poker Face" reached number one in the United States, Canada, Australia, and the United Kingdom.
Her fame just got crazier after that. Her "Born This Way" single earned the Guinness World Record for fastest selling single on iTunes.
Who is Lady Gaga dating now?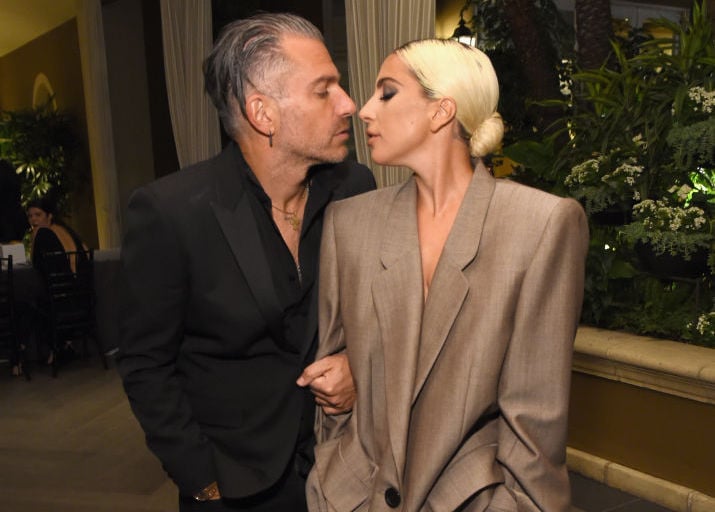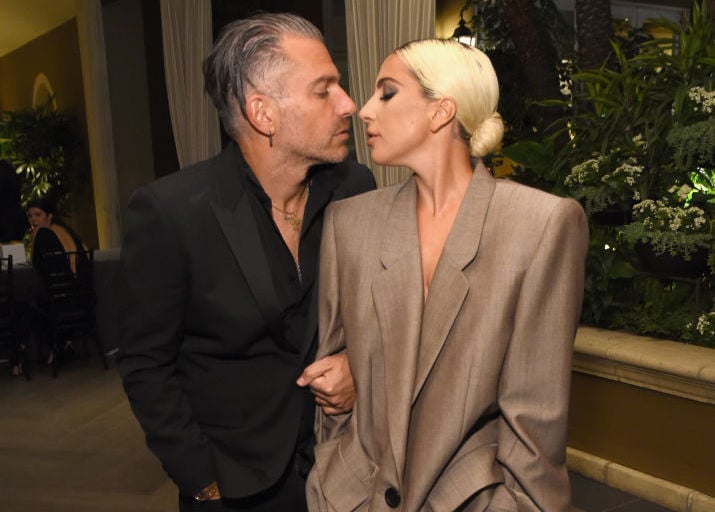 The only thing more intriguing than the transformation of Lady Gaga's image over the years is keeping track of her love life. While she's dismissed rumors of being intersex, Gaga is an outspoken advocate for LGBTQ rights and identifies as a bisexual woman.
After breaking up with Fusari, Lady Gaga dated a few other people including actor Taylor Kinney. The two were engaged for a short time before calling off the wedding right before Gaga started filming A Star Is Born (though they remain good friends).
Lady Gaga began a hot and heavy romance with her talent agent, Christian Carino, which led to a romantic marriage proposal in October 2017. Don't doubt Carino's devotion for a second – he even has his beloved's face tattooed on his arm. No wedding date is set, but the two appear to be madly in love for now, so why rush it?