Is Legendary Band U2 Done Recording New Music?
The Irish band U2 released their debut album, Boy, in 1980 and since then has released 14 studio albums. They are inarguably one of the world's most successful rock bands. Their most recent album, Songs of Experience, was released in 2017 and is considered one of that year's best albums.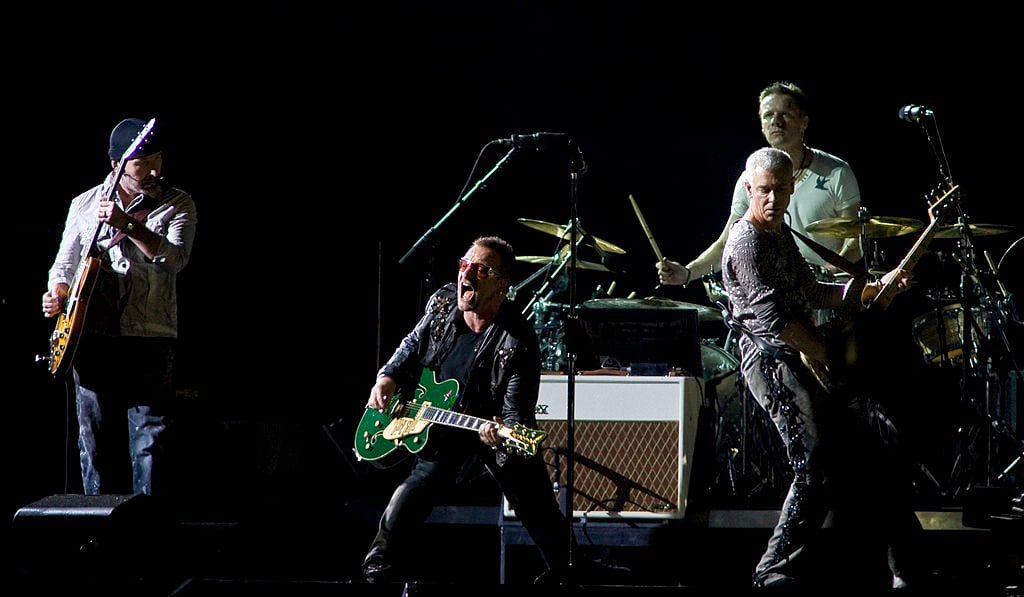 Although they've been touring this year for The Joshua Tree Tour, their lead singer Bono made the mysterious statement that "the band was going away for a while."
Here's what we know about what U2 is up to and whether they will be staying together.
How they met
This Irish rock band from Dublin formed as teenagers in 1976 consisting of Bono (lead vocals and rhythm guitar), The Edge (lead guitar, keyboards, and backing vocals), Adam Clayton (bass guitar), and Larry Mullen, Jr. (drums and percussion).
Within four years, they were signed to Island Records and released their first album, Boy, in 1980. Songs such as Sunday Bloody Sunday and Pride (In the Name of Love) certified their supergroup status. During the 1980s, they became and remain global superstars. 
They almost broke up at one point
Earlier this month, Bono told podcast Global Citizen, Cry Power that the band almost broke up in 1981, early in their careers.
"There was a moment when our band nearly ended after our second album, October. We had a crisis of faith in our band and its usefulness. We looked around us and said 'This world is completely up its arse and so are we'. It's broken."
"How can a rock band play any role in the fixing of it. It's such, in one sense, a vainglorious thing to go about. We just wanted to stop."
But they didn't stop, to the relief of their fans worldwide.
Are they recording new music?
Bono ended U2's concert in Berlin in November of 2018 with mysterious words about the band's future.
"We've been on the road for quite some time, just going on 40 years, and this last four years have been really something special for us," Bono told the audience at the end of the show. "We're going away now."
Fans were left wondering if that was it for U2.  It is not 'it.' According to Italian music website Rockol, One Republic lead singer/songwriter/producer Ryan Tedder has been contacted by the band for his help on some songs they are working on for a new album.
"I spoke to them just last week," Tedder told Rockol last month. We will work together on some new pieces when I am in Los Angeles."
"I think it's their intention to make a record completely different from the last two. It will be easier. You know, it's like a pendulum. When you make a very produced album, with so many instruments in it, the next project you want it more sparse and you wonder: what if the disc had the sound of four musicians playing in a room?"
It looks like the little band from Ireland is staying together. As Bono told The UK Mirror, "You have to remember, being in U2 is like being in the priesthood. There's only one way out – and that's in a coffin."
Read more: Which Boy Band Is the Most Googled in 2019?