Kim Kardashian's Controversial 'Blackface' Appearance on Magazine Cover Explained: Could This 1 Thing Be to Blame?
Kim Kardashian has come under fire for her latest magazine cover, as fans were left confused about why her skin appears much darker than usual. Kardashian was accused of cultural appropriation and wearing blackface and, while she hasn't addressed the concerns, one report blames it all on lighting.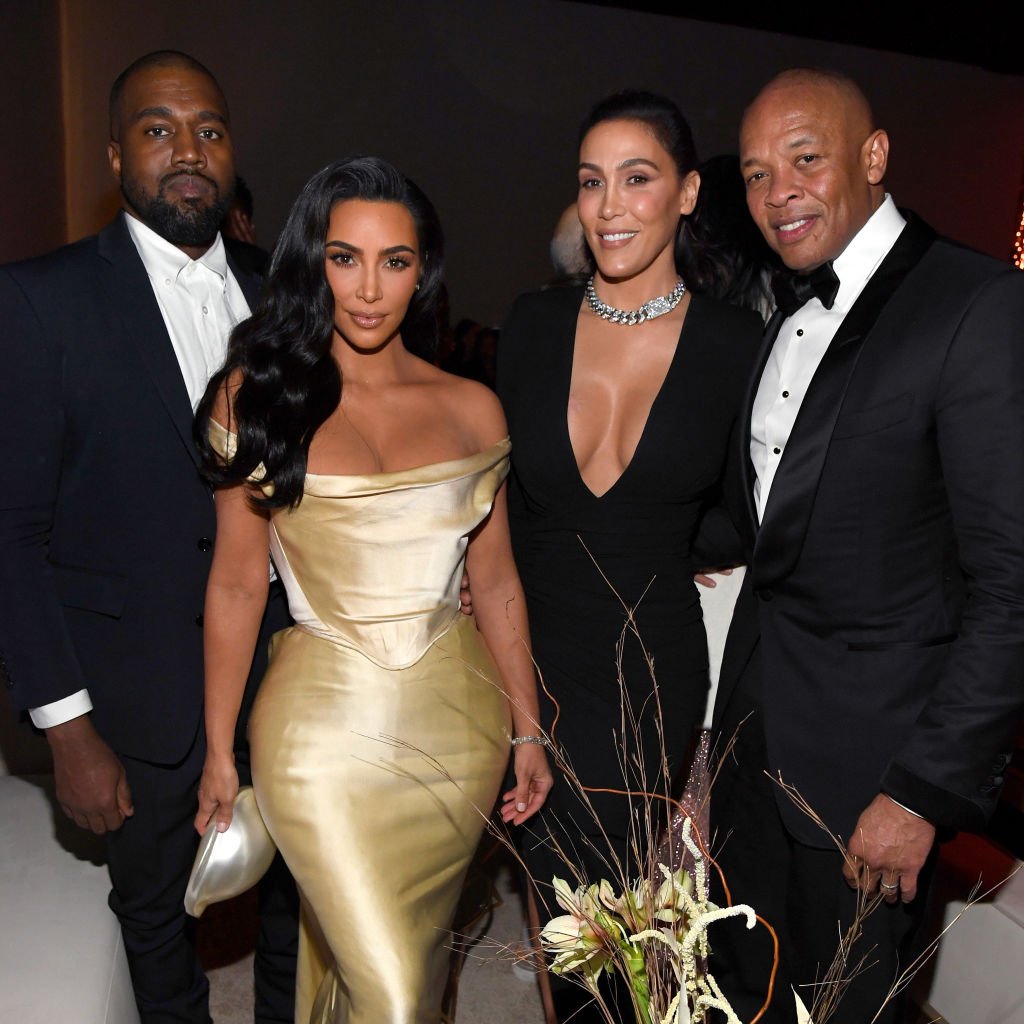 Kardashian was slammed for her newest magazine cover
Kardashian posted photos from her covers of 7Hollywood magazine on Twitter and Instagram — her fans and critics were left wondering why her skin color was different. Along with the images, she wrote: "Wearing Mugler Private Archives for @7hollywood_mag. WHAT A DREAM."
Designer Thierry Mugler also created her 2019 Met Gala dress.
People took aim at Kardashian for the photos, with comments blowing up on her social media accounts. On Twitter, comments included: "that's literally blackface" and "Kim let's get real you gotta fire the people who work for you cause the fact that no one stood up and said that this is black face during the team meeting, the photoshoot, the editing, etc, them people just working for a paycheck. This had to go through possibly hundreds of people."
Others didn't hold back, as one person tweeted: "It's not cool or cute. No I don't feel honored as a black woman. Some fear us first bc of our chocolate, they hate & mistreat us. And you want to wear it like an accessory? Go rinse off our struggle! Anything for publicity."
Is lighting to blame for Kardashian's look?
Some fans are chalking Kardashian's skin color up to a deeper tan than usual, but there is another possible explanation — lighting.
A source close to Kardashian, who was on set for the photoshoot, has denied the "blackface" allegations and offered up this explanation to Page Six: "It's the lighting that makes her look darker in this specific image. There are multiple covers and images from this shoot where the lighting looks more natural."
The insider added: "People are so quick to find the negative in everything and also often forget that she is of Armenian descent."
Will Kanye West approve of her sexy dress?
Kardashian's critics also pointed out that her fashion choice for the magazine doesn't align with her recent claims that she is going to dress less sexy because of her husband Kanye West.
One fan pointed out: "And I thought she said a few weeks ago she was done dressing sexy #Lie."
If you recall, Kardashian addressed how West took issue with her Met Gala dress being "too sexy," telling New York magazine in a November 2019 interview that she's been dressing less sexy. She explained: "I don't know if it's the fact that my husband has voiced that sometimes too sexy is just overkill and he's not comfortable with that. I listen to him and understand him. Still, at the end of the day, he always gives me the freedom to be and do what I want."
She added: "But I have kind of had this awakening myself. I realized I could not even scroll through Instagram in front of my kids without full nudity coming up on my feed pretty much all the time. And I definitely contributed to that. I mean, one of my most iconic covers was the Paper magazine one, when I was all oiled up and ripping my dress off."
Kardashian further explained: "I think I'm evolving to where I don't feel the need to want to keep up. Not that I did it to feel like I had to keep up, but I guess I just don't care as much anymore to want to take tons of photos in a thong bikini."