Is Lindsay Lohan Buying an Island?
When she was just a small child, Lindsay Lohan became a household name by captivating audiences all over the world with her roles in several movies, including The Parent Trap and Mean Girls. Now, however, she doesn't spend as much time in front of the camera. Her career path nowadays still seems to be centered around the entertainment industry, but just in a different way. She is now focussing on her Athenian Nightclub, and her Mykonos Beach Club in Greece. Judging from the reviews, her beach club seems to be a fun and swanky place that is completely dedicated to ensuring that people have a good time. Her newest show, Lindsay Lohan's Beach Club, chronicles the amount of hard work she and her employees put into this hip new club.
With her new hospitality projects in full swing, there are now rumors that Lohan's next step will be to buy her own island and to take her role as party host to the next level. But just how factual are these rumors? Here is everything we know about Lindsay's plans so far.
She has gotten used to living outside of the United States
Happy 47th UAE National Day! ?? pic.twitter.com/tcVCy15oi3

— Time Out Dubai (@TimeOutDubai) December 2, 2018
Although she had spent a few years living in London, the Freaky Friday actress has apparently also been living in Dubai for the last year. According to an article which appeared on People, a source close to Lohan says that she loves her life in Dubai. Lohan herself confirmed this when she sat down with Entertainment Tonight and stated: "I do love the peace and serenity that I find living in the Middle East because there are no cameras in Dubai and I can actually focus on what I want to do in life."
So, with her newfound love of peaceful and secluded locations, the chances of her wanting to purchase her very own serene island are looking pretty good.
She wants to design her own island
Last year, Lindsay Lohan went to The Wendy Williams Show to have an in-depth talk about her life and her family. During the interview, Lohan revealed her plans to design her own island. She had explained that she was in talks to design one of her own islands from the man-made collection of private islands in the UAE called The World Islands.  When Wendy had asked Lindsay what she is doing for money these days, she talked about her night club and then said, somewhat apprehensively, " I am discussing designing an island in Dubai. Lohan Island."  She may have seemed a little shy about opening up to Wendy Williams and letting her know about her island dreams but that does not mean that this is a dream that she will be giving up on any time soon.
"That is fact."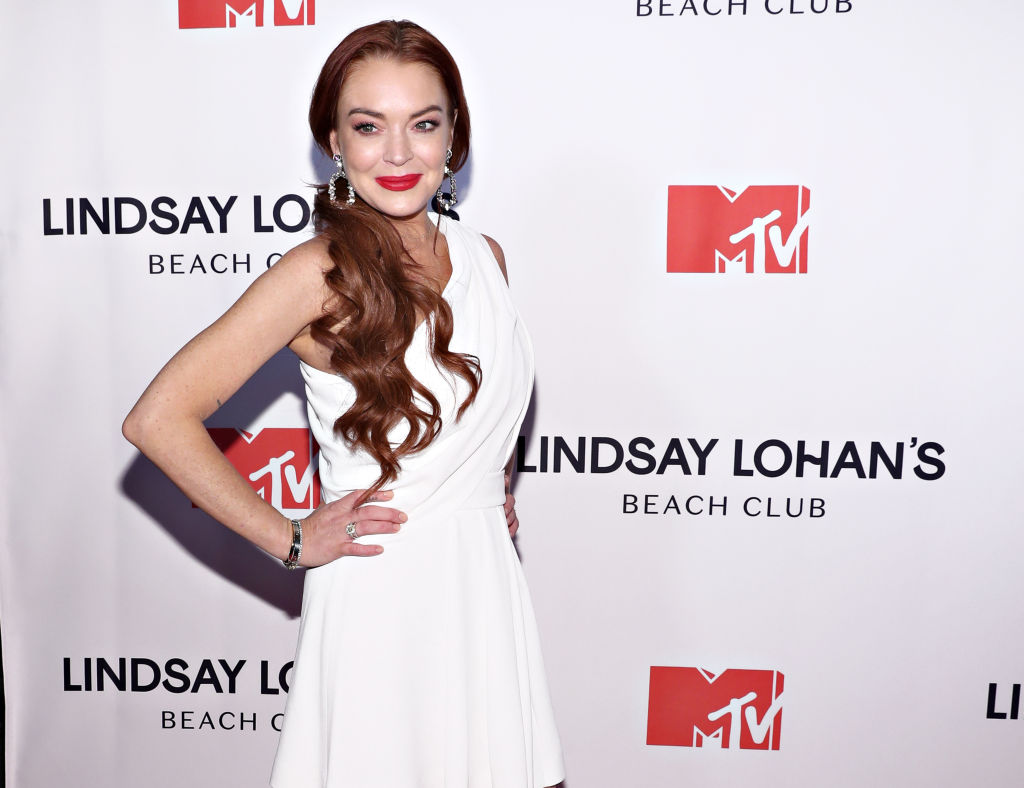 With her new docuseries about her beach house just coming to television, Lindsay Lohan has been making her rounds to various news outlets to promote her new show. One of the places that she had recently stopped at was Tonight Show with Jimmy Fallon. On the show, Jimmy wasted no time sharing the rumors that he had heard about her owning her own island. Lindsay replied that "There will eventually be an island; that is fact. But I'll have to come back and talk about that." So it does, in fact, look like, one day, we will be able to visit Linsday Lohan's very own island (or at least get to look at it online).
Whether Lindsay was referring to designing her own island at The World Islands, or she plans to buy another private island somewhere else, is still unclear at this time. But no matter what she plans to do, we are excited to see what is in store for the seemingly bright future of Lindsay Lohan.