Is Lisa Vanderpump Leaving 'Real Housewives of Beverly Hills'?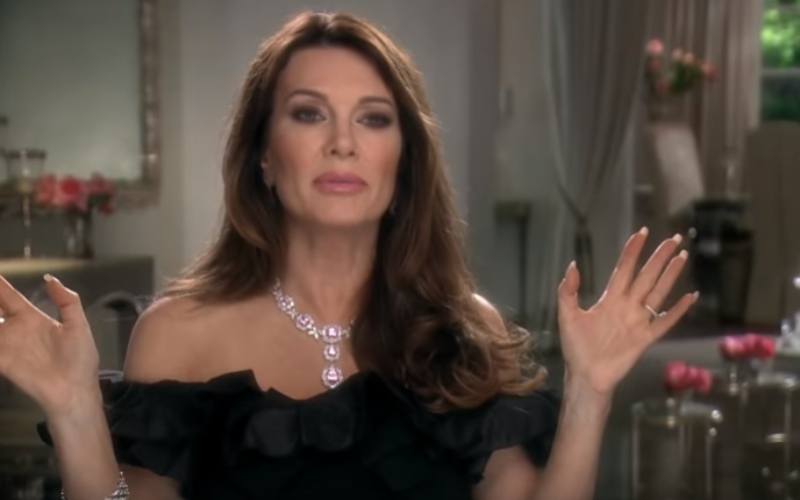 Lisa Vanderpump is one of the reigning housewives at Bravo since she has a spinoff show. So many fans were shocked when there were rumors that she might be leaving Real Housewives of Beverly Hills. But is that actually the case? Here is everything you need to know.
A source has denied that Lisa Vanderpump is leaving Real Housewives of Beverly Hills
After there were many reports that Lisa Vanderpump is on her way out of Real Housewives of Beverly Hills, a source came forward with a different story. "She's filmed this season and she will likely continue to film more," a source told People.
The mention that Vanderpump is currently filming isn't new information. E! News claimed it had a production source that said she was filming Season 9 but might not come back. "Lisa will appear in the majority of episodes this season," the source said. "She has not been filming at every event, but fans can expect to see her throughout. The show will return to Bravo in early 2019."
However, a source did claim Vanderpump stopped filming. "She has been refusing to film and…her interactions with the ladies have been solely negative. Lisa has still not returned to filming and as of now has no plan to. It's too far gone, and Lisa agrees that she shouldn't return at this point."
Lisa Vanderpump reportedly didn't go on the group trip to France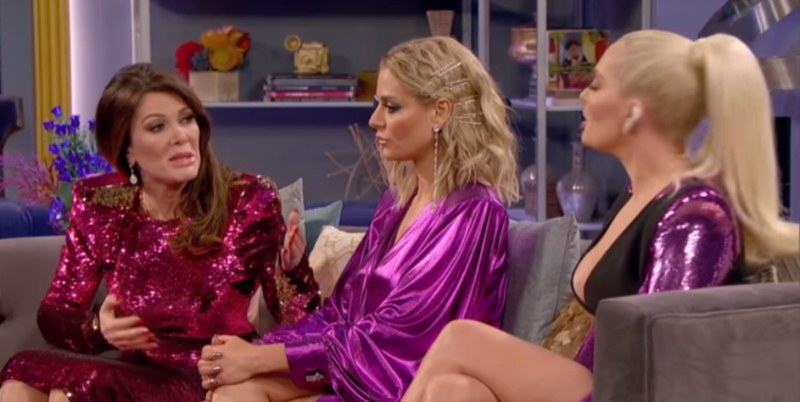 The show always has a group trip that seems mandatory for the cast. So what probably flagged people was the fact that Vanderpump stayed behind on Season 9's group trip to France. According to TMZ, this is because she was focused on her Vanderpump Foundation Gala.
Other sources claim she hasn't made a decision either way
Perhaps the conflicting reports are due to the reality star not actually coming to a decision yet. TMZ also claims that a source close to Vanderpump said she's understandably more focused on other things like the California wildfires. Her Gala is raising money for animals affected by them.
"She doesn't give a sh*t about casting for Season 9," a source told TMZ. Vanderpump also tweeted during the rumors with "Let's just focus on the important things right now."
She has been using her social media to discuss disaster relief. "Thank you to everyone who came out and helped us with our #disasterrelief efforts today [at Vanderpump Dogs]," she wrote on Nov. 10. "From collecting supplies for evacuees &responders, to rescuing dogs from the fires, we are so appreciative. I am filled with hope to see this community support each other in these difficult times."
On the same day, she tweeted a video with the message, "Thank you to all of our @VillaBlancaBH staff that worked very hard all morning so that we were able to provide food for LA's sheriffs, firefighters and volunteers working so hard to combat these horrific fires and keep everyone safe. #disasterrelief."
There was a previous report that Vanderpump wasn't getting along with Dorit Kemsley
The rumor that the famous housewife was leaving came after there were reports she wasn't getting along with Dorit Kemsley. Radar Online reported that this was because Dorit Kemsley adopted a dog from Vanderpump Dog Foundation, but Vanderpump later found out it ended up in a shelter. However, People is claiming this report is false and that after the dog bit Kemsley's daughter she found it a new home and let Vanderpump know to get her blessing.
It looks like there hasn't been a final decision made on whether Vanderpump will continue with Real Housewives of Beverly Hills for the rest of Season 9 and beyond.
Read more: Do the 'Vanderpump Rules' Cast Get a Discount at Tom Tom?
Check out The Cheat Sheet on Facebook!