Is Lucasfilm Planning a Live-Action 'Star Wars' TV Series?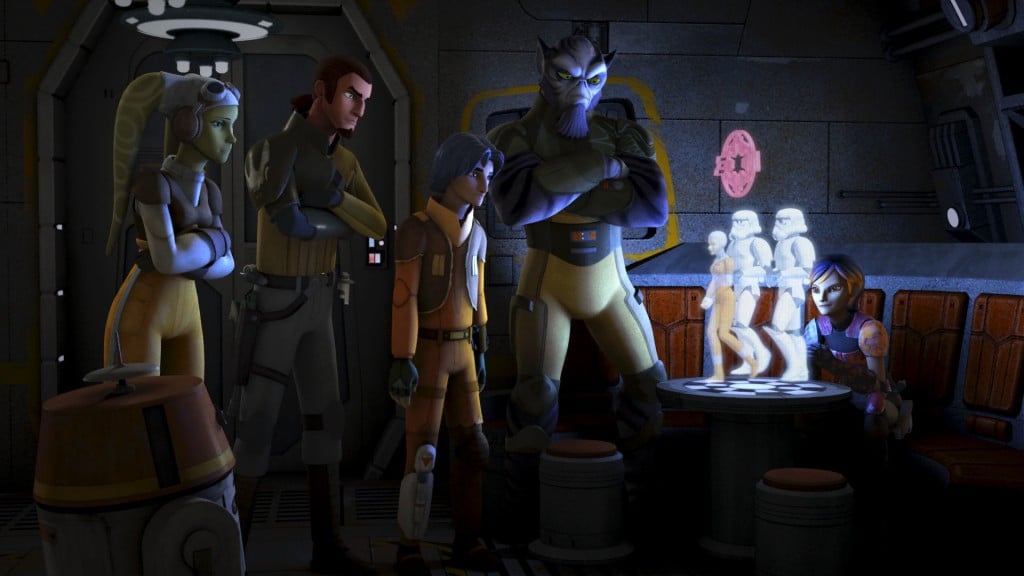 In modern Hollywood, a franchise entails far more than it used to. Rather than just a sequential series of movies released every couple years, it now requires spinoff films, huge merchandising tie-ins, and most importantly, at least one companion TV series. It's something that both Marvel and DC have mastered: The former has Agents of SHIELD, Agent Carter, and its masterful Netflix universe, and the latter has built an entire empire of heroes on The CW. It only seems logical for the biggest franchise of them all to follow suit, leading to the next logical question: Is Star Wars  next?
To understand the answer to this question, we need to rewind back almost a decade, before George Lucas ever sold Star Wars off to Disney. In 2005, Lucas kicked off development for a full-on live-action TV series, hot on the heels of the release of Revenge of the Sith in that same year. The working title of the show was Underworld, set in the seedy criminal underbelly of the Star Wars universe. According to rumors, the original intention was to run somewhere around 400(!) episodes, with 100 of those actually ending up fully written by the studio.
From there, the plan seemed rock-solid. Ronald D. Moore of Battlestar Galactica fame even penned one of the screenplays, while producer Rick McCallum went so far as to describe the series as "Deadwood in space." All the pieces seemed to be in place for an amazing TV show, as fans rejoiced at the prospect of an even bigger Star Wars universe. Years passed though, and as plans for principal photography began to fall into place in 2010, budget concerns brought progress to a grinding halt. Two years later, Lucasfilm was sold to Disney, effectively shuttering the project for the foreseeable future.
Disney's purchase of Lucasfilm marked a whole new era for Star Wars, with the studio choosing to pour all its focus and resources into building out a revamped trilogy. The established story of the franchise was then sent into disarray by Disney's throwing out of the expanded universe novels as canon. A brand new series of canonical books and comics was then rolled out, followed by the first update to the Battlefront video game series since 2005. The animated Star Wars: Rebels series, now 2-seasons strong, was heaped on top of all this, leaving just one thing left to revive: Underworld. 
Last December, Lucasfilm president Kathleen Kennedy stoked the flames in an interview with Slash Film. When asked about the hundred or so Underworld scripts gathering dust on a shelf, Kennedy's response offered up more than a little hope.
Interestingly enough, thats an area we've spent a lot of time, reading through the material that (Lucas) developed is something we very much would like to explore. So our attitude is, we don't want to throw any of that stuff away. It's gold. And it's something we're spending a lot of time looking at, pouring through, discussing, and we may very well develop those things further. We definitely want to.
This seemed to be confirmed by TV Line, citing rumors "that Netflix was in negotiations with Disney to develop a live-action Star Wars series to debut as early as 2017." As optimistic as that outlook may be, that same article also quoted an anonymous "industry insider," who believes Lucasfilm is "looking to avoid the Marvel-ization of the franchise." Over at Indiewire, we hear straight from a Lucasfilm rep, admitting that their "current focus for TV is on animation."
Realistically, Disney knows exactly the kind of cash cow its sitting on with Star Wars, and it has treated it as such in every other facet possible. Wired posits a convincing theory concerning the studio's plans to release a new Star Wars film every year for the indefinite future. Bringing in a live-action TV element along the way seems like a natural next step in this process, whether its next year or five years from now. We'll have to wait and see in the meantime, but with 100 decade-old scripts just waiting to be used, it's hard to believe in any world where Disney doesn't take full advantage.
Follow Nick on Twitter @NickNorthwest
More from Entertainment Cheat Sheet: