Is Mahershala Ali Single? Find Out The Actor's Relationship Status
Mahershala Ali has been on fire lately. Between his star turn in the third season of HBO's True Detective and his recent casting in Marvel's latest series, everyone wants to know all about the dignified, talented actor. What many of Ali's newer fans might not know is that the actor has been in the industry for many years and has actually appeared in some seriously big-budget films. Read on to learn all about the newest addition to Marvel's lineup and whether or not he's married.
How did Mahershala Ali start acting?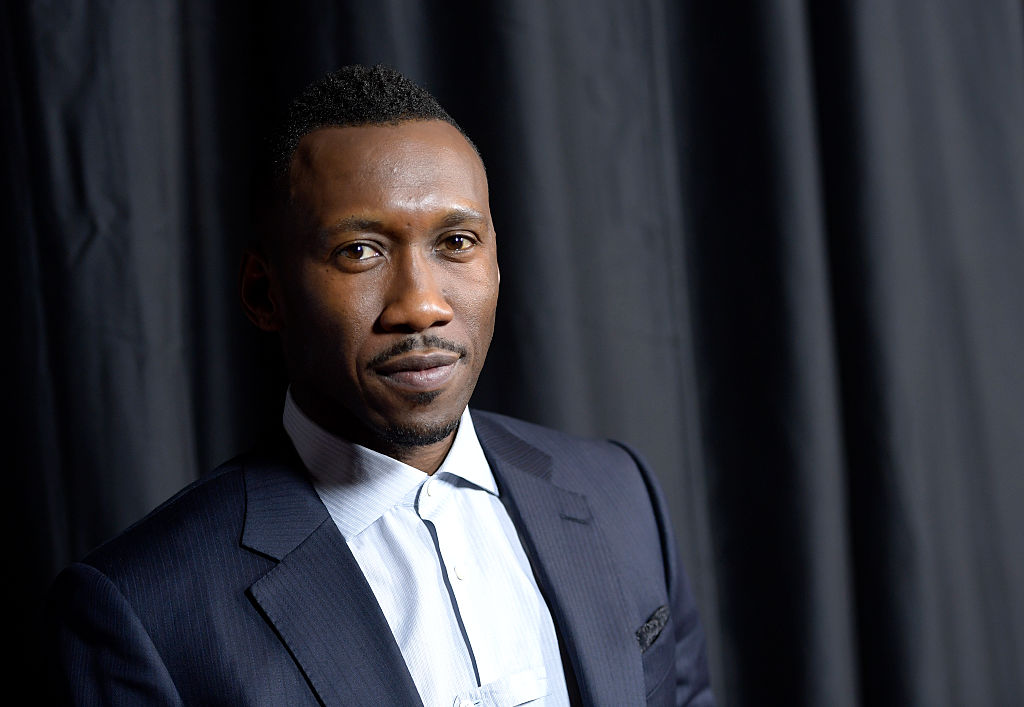 Ali was born in 1974 to a Baptist minister and a Broadway actor. His early focus was on the arts and entertainment and he graduated college in 1996 with a degree in mass communication. In 2000, he earned his Master's degree in acting. The same year was a big one for him personally as well as professionally, as he converted to Islam.
In 2008, Ali scored his first major film role, in The Curious Case of Benjamin Button, opposite Brad Pitt. Viewers took note of Ali's dignified screen presence, and his work in The Curious Case of Benjamin Button led to other large films such as The Hunger Games: Mockingjay – Part 1, The Hunger Games: Mockingjay – Part 2, and Hidden Figures. In 2016, Ali appeared in the film Moonlight, playing a drug dealer named Juan. He received massive critical acclaim and even won his first Academy Award for Best Actor for his work in the movie. He also won big for his work in 2018's Green Book.
2019 brought Ali's first major appearance in a television miniseries when he played the role of Wayne Hays in the third season of True Detective. While the third season was not as well-received as the first season of the show, which starred Matthew McConaughey and Woody Harrelson, Ali still made an impression as an Arkansas police detective.
Is Mahershala Ali married?
Ali has been experiencing a very successful streak in his professional career, and he's fortunate enough to have a happy home life as well. Ali is married to an artist named Amatus Sami-Karim. While the two try to keep their romance fairly private, they do share some snaps of each other on social media from time to time. What fans do know is that Sami-Karim refers to herself as a performative conceptual artist and musician. She has received accolades for her work in several plays and is an outspoken activist and feminist.
Ali and Sami-Karim have known each other for a very long time, well over fifteen years, and they tied the knot in 2013. They welcomed their first child, a daughter named Bari Ali, in early 2017, just a few days before Ali won his Oscar for Moonlight. Ali made sure to give his wife props during his acceptance speech, calling her a "soldier" and praising her for her unwavering support for him and his craft. There's little doubt that these two are in it for the long haul, and set a great example of true love lasting despite fame and fortune.
What's next for Mahershala Ali?
In July 2019, Marvel revealed that Ali had been cast as the new face of the upcoming Blade film. The movie will be Ali's first foray into the world of superhero films and fans are excited to see a franchise that has long been dormant revived in a fresh new way. Ali has proven that he has what it takes to build a long and successful career, and it seems likely that Blade will only propel his star even higher.