Is Marvel Dumping Tom Hiddleston and Looking For a New Loki Ahead of Disney+ Series?
Tom Hiddleston's days as Loki may be coming to an end. The actor's character has been a part of the Marvel Cinematic Universe since Thor, and he has become a beloved villain over the years. While it seems like Marvel would never replace Hiddleston, inside sources claim that the studio is planning on moving forward with Kid Loki in its new Disney + series, and the character will eventually replace the actor in future movies.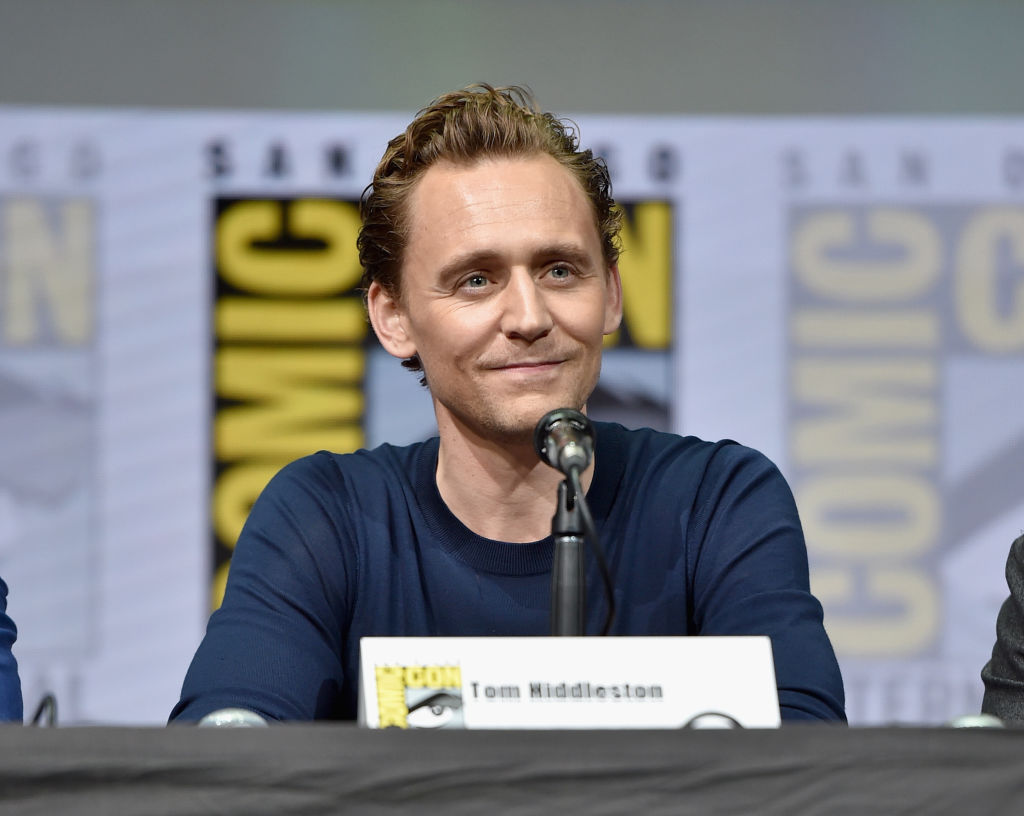 Is Marvel dumping Hiddleston?
In the comics, Loki has been portrayed by different individuals throughout the years. The God of Mischief is known for his shape-shifting abilities, so it is not that big of a leap to have someone else fill his shoes.
According to We Got This Covered, Loki will shape-shift to his kid-form in the TV series only to get himself stuck in that character. So when he appears in Thor: Love and Thunder, he will show up as a much younger version of himself.
It is important to note that Marvel has not confirmed these reports, and Hiddleston is fully expected to appear in the show, Loki, as well as Chris Hemsworth's next solo outing as Thor.
That said, there is a good reason to believe that Hiddleston's time in the MCU will end with Love and Thunder.
Hiddleston might be done with Loki role
The source added that Hiddleston feels like his time in the MCU has run its course. The actor reportedly liked how his character's journey ended in Avengers: Infinity War and felt like it wrapped things up nicely.
As fans will recall, Loki died at the hands of Thanos after attempting to save Thor's life. Loki's last act was very unselfish and showed how far he had come since being the main villain in Avengers.
That said, Marvel is clearly going to bring him back after the events in Avengers: Endgame, so fans at least have the series and Love and Thunder to look forward to. Beyond that, it is anyone's guess if Hiddleston will stick around.
As a side note, Kid Loki in the comics is a separate person from Loki. He was essentially a resurrected version of Loki, though it does not appear as though Marvel is going with that storyline.
'Loki' starts pre-production
While we wait to learn more about Hiddleston's future, Marvel is not wasting any time getting Loki up and running. The actor recently confirmed that pre-production is well underway on the series, which is expected to premiere on Disney + in 2021.
"Team Loki. Prep has officially begun! See you in the New Year," he wrote on Instagram.
Loki will pick up after the events in Endgame. The series will follow Loki's story after he escaped with the Space Stone in the film.
Kate Herron is helming the project with Michael Hadron writing the script. It is unclear how long the show will run, but it is expected to set things up for Doctor Strange in the Multiverse of Madness.
Apart from Hiddleston, Sophia Di Martino has joined the project, though we do not know who she will be playing. There are reports that she is going to appear as a female Loki, though those rumors have not been confirmed.
Hiddleston talks about playing Loki
With a new series on the horizon, Hiddleston recently opened up about playing the iconic villain in the MCU and Disney +. The actor admitted that he fell in love with Loki early on but had no idea things would get this big.
"It is a constant source of surprise and delight that these films have connected with people," Hiddleston shared. "I knew he was a complex figure. Intelligent yet vulnerable. Angry and lost and broken and witty. I thought it was an amazing opportunity and it's grown into this network of movies. I could never have expected it."
Hiddleston also added a few things about Loki the show. He is grateful that Disney is launching new shows that are connected to the MCU because it allows the studio to tell more stories that would otherwise have been left behind.
Unfortunately, Hiddleston has not discussed his future as Loki or whether or not he is getting tired of playing the character in the MCU.
Loki is scheduled to premiere on Disney + in the spring of 2021. Until then, Marvel has a slate of projects in the works for Phase 4 of the MCU. This includes two movies in 2020: Black Widow and The Eternals.