Is Marvel Planning on Introducing Two Different Deadpools Into the Marvel Cinematic Universe?
Deadpool's entrance into the Marvel Cinematic Universe just got a little more complicated. Ryan Reynold's character is reportedly going to be introduced in Doctor Strange in the Multiverse of Madness, but sources are now saying he might not be the only Deadpool in the MCU. Here is a quick rundown on how Marvel might be planning on introducing two different Deadpools into the MCU in Phase 4.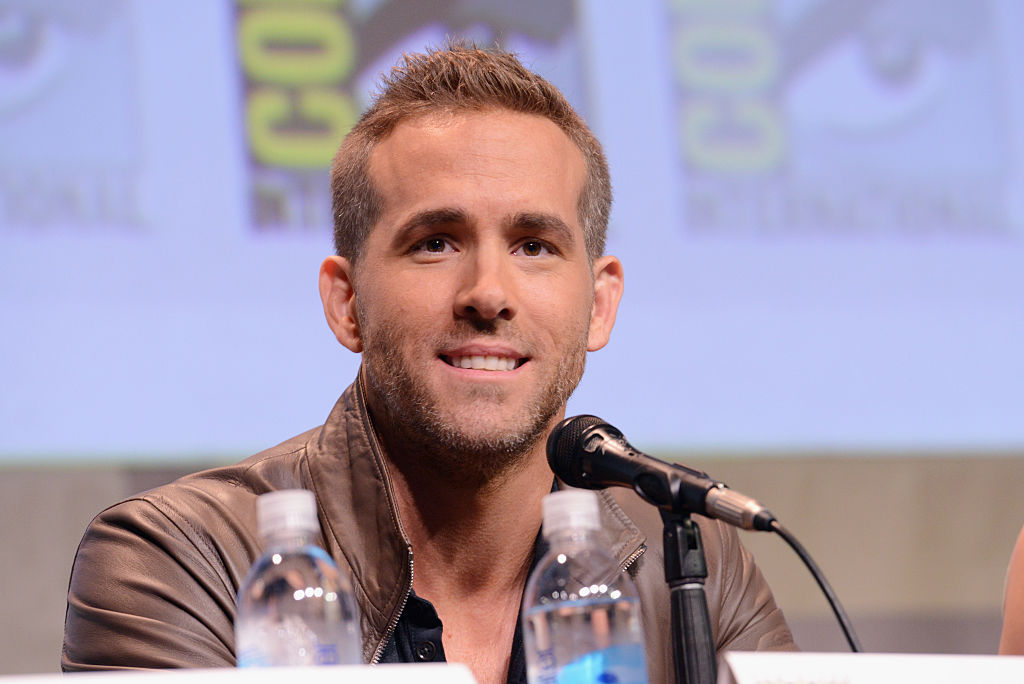 Inside Deadpool's first Marvel cameo
Disney's acquisition of Fox opened the door for franchises like Deadpool and X-Men to join the MCU in future films. Given how X-Men films have been somewhat of a disappointment in the box office in recent years, the franchise is expected to get a full reboot under Marvel.
But Reynolds' Deadpool has been an absolute hit for the studio, and Marvel has already promised that they do not plan on making big changes to the character.
The only bad news is that Marvel has yet to confirmed when Deadpool will appear in the MCU, and their secrecy has sparked a lot of rumors concerning future cameos for the Merc with a Mouth.
Nothing official has been released, but inside sources claim to know exactly when Deadpool will be introduced to the MCU — but there is a slight twist with his first cameo.
Will there be multiple Deadpools in the MCU?
According to We Got This Covered, Deadpool will be appearing in Benedict Cumberbatch's upcoming sequel, Doctor Strange in the Multiverse of Madness. The Marvel film is reportedly going to feature Doctor Strange traveling through different realities, though the exact details remain a little murky.
In his travels, Doctor Strange runs across Deadpool in a different universe. The character is expected to play a minor role in the film, only to later re-appear in a post-credits scene.
But an inside source now says that Marvel might play with Deadpool's first appearance by making two versions of him instead of one (both would be played by Reynolds). One of the versions would be the hero Doctor Strange encounters in the other dimension, while the other will be the Deadpool that has been in the MCU this entire time.
This would allow Marvel to keep Deadpool in the movie without having to make him some kind of inter-dimensional being.
Who else might appear in 'Doctor Strange 2'?
Marvel has not said anything about the latest Deadpool rumors, but it sounds like they still have a lot of things to hash out.
If the reports about Doctor Strange in the Multiverse of Madness are true, it certainly opens the door for other cameos in the film, outside of Deadpool.
We have already seen a few X-Men appear in Deadpool and Deadpool 2, so it is not that big of a stretch if Marvel slipped them into Doctor Strange 2. Exactly which characters that might be is anyone's guess, but it is exciting to think about the possibilities.
If Marvel did introduce some mutants in that way, it could lead to additional solo projects later down the road. Marvel has a pretty full slate for Phase 4, so anything new would likely be pushed to Phase 5 or beyond.
Marvel boss dishes on huge MCU crossover event
Based on Marvel's success at the box office for the past ten years and running, there is little doubt that its massive crossover scheme is paying off.
But now that Avengers: Endgame has wrapped up many of the studio's original storylines, fans are wondering if Marvel will take a step back in the crossover department.
The studio is starting fresh in many ways in Phase 4, and Marvel president Kevin Feige recently revealed that fans will be seeing a lot of solo projects in the years to come. But that does not mean a major crossover is off the table.
"The MCU is all interconnected, but we really focus on one movie at a time. We're going to make the best Black Widow movie we can possibly make, the best Eternals movie we can make, the best Shang-Chi, the best Doctor Strange, Thor, Captain Marvel, Black Panther… and keep evolving their stories. Then, yes, it is always fun to see them come together in a master plan. Which is, I promise you, well underway," Feige revealed.
Feige did not elaborate on what that Marvel crossover might look like, but it is good to know that we will get another movie that is on the same scale as the Avengers. The only downside is that we might have to wait a few years to get it.