Is Meghan Markle Becoming As Unpopular As Camilla Parker Bowles?
Meghan Markle is still fairly new to the royal family, but ever since she married Prince Harry, the press has been hounding her with nonstop stories and rumors. Since the royal wedding, the public has appeared to question Meghan's character, and it's likely due to all of the negativity she's been receiving in the media. Is Meghan starting to become as unpopular as Prince Charles' second wife, Camilla Parker Bowles?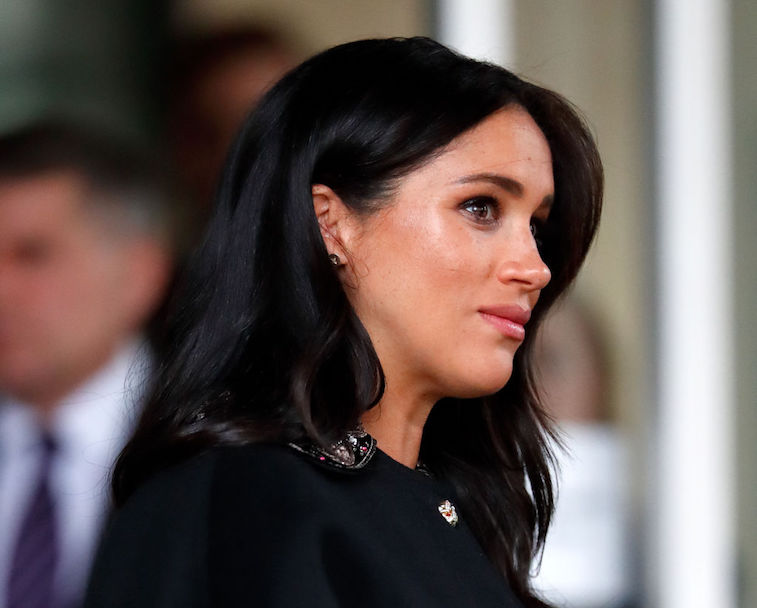 There have been nonstop rumors about Meghan over the past year
It seems that since Meghan became a part of the royal family, she hasn't been able to escape the negativity surrounding her in the media. Meghan has been at the center of various royal rumors. She reportedly started a massive feud with Kate Middleton, which has seemingly simmered down since the start of the year. And there were also rumors that Meghan treated her staff unfairly, prompting several of them to quit over the past year. But the royal family has never commented on the rumors, so it's very possible they aren't true.
People have notoriously disliked Camilla Parker Bowles
When it comes to royals who get picked on, Camilla Parker Bowles sticks out like a sore thumb. Anyone who has paid previous attention to the royal family knows that Camilla is the woman behind Prince Charles' infamous affair while married to Princess Diana — and she is, in the same way he is, the reason for their divorce. The public immediately disliked her when they learned of Charles' infidelity, and his positivity rating dropped along with hers. Once Diana died, things only got worse for Camilla. And now, there have been several rumors that she will not become the Queen Consort when Charles takes the throne, since the majority of the public does not want to see her become queen.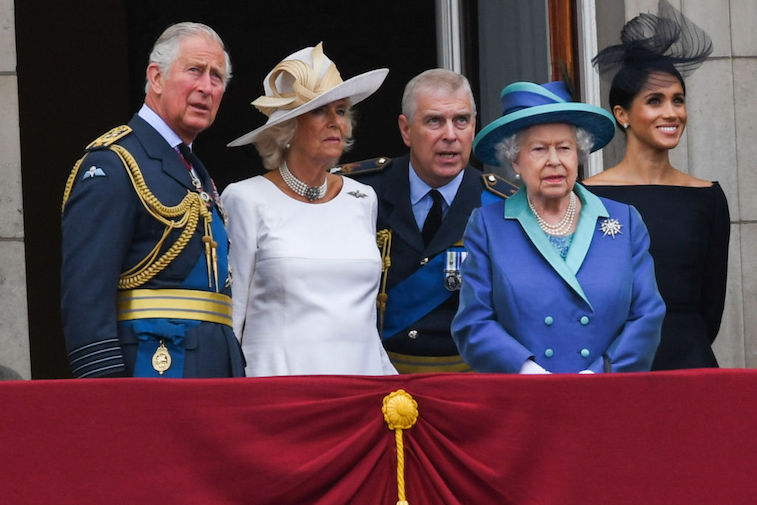 When it comes to positivity rating, Meghan still ranks well above Camilla
The media has been trying their hardest to tear apart Meghan Markle. But a recent British poll found that when it comes to positivity rating, the Duchess of Sussex still ranks well above the Duchess of Cornwall. Camilla's positivity rating was at a measly 29%, while Meghan's positivity rating sits at 55%. The public did say that Camilla seemed down to earth, but Meghan's reviews from commoners found that she is confident and charming. Although the press might be on her case every minute, the public hasn't given up on her.
Meghan Markle will likely gain popularity in time  
Right now, things aren't going so well for Meghan and her new royal life. But as time goes on, the media buzz will probably die down a bit, and that positivity rating might increase even more. Plus, Meghan has a baby on the way, and once they see her and Harry with a child, things might only get even better. Meghan will likely show compassion as a mother, and both the press and the public will see that. Camilla has grown on the public a bit over the last 20 years, so it's likely that Meghan will, too.
Check out The Cheat Sheet on Facebook!