Is Meghan Markle Launching a Parenting Website?
After Meghan Markle began dating Prince Harry, she totally disappeared from the Internet. It was a sad moment for fans who enjoyed seeing Markle's music playlists, personal reflections, and tips on food, beauty, fashion, and, travel. But is a change coming?
A new filing suggests that the Duchess of Sussex is gearing up to reboot her old lifestyle website, The Tig, and start a parenting website. So, could it be? Is she really about to launch two sites?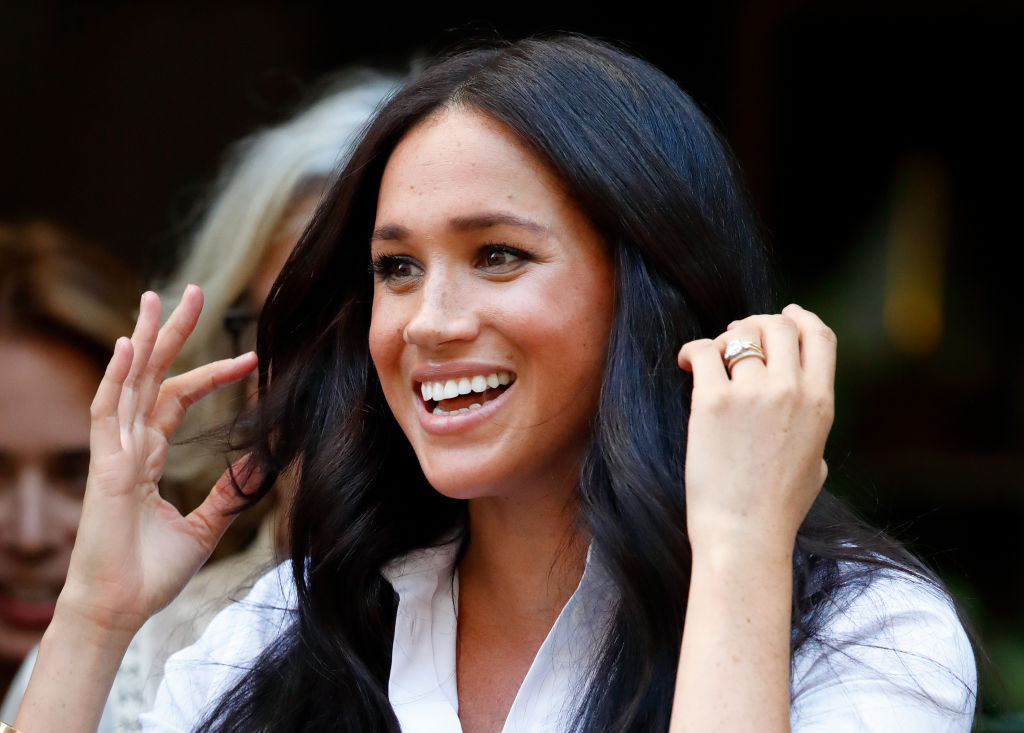 More on the documents
Let's start with The Tig.
The Sun reported on Sept. 13 that Markle's business manager Andrew Meyer recently filed documents in the United States for the royal to keep the rights to The Tig until 2021.
A source suggested to the outlet that Meyer could have made the move to ensure that no one uses the name without Markle's involvement. But they also said there's a chance Markle might want to use the site to promote her royal causes.
"It's fascinating Meghan's business manager has ensured she keeps The Tig for a few more years at least. Of course, it's understandable she wouldn't want an entrepreneur using the name without her involvement," the source explained. "But given her desire to be a different type of royal — pushing her own causes using digital and social media — it's not out of the question she'd think The Tig could play an important role."
A website name Tigtots was also trademarked, fueling speculation that Markle might release a site aimed at parents now that she's a mom. (In case you were living under a rock, she and Prince Harry welcomed their first child, Archie Harrison Mountbatten-Windsor, back in May.)
But a palace spokesperson shut the rumors down
On Sept. 16, a palace spokesperson told People magazine that there are "absolutely no plans to relaunch The Tig."
"The lasting trademark is to prevent false branding, to avoid others purporting to be the Duchess or affiliated with her," the representative added. (The spokesperson did not elaborate on Tigtots.)
Markle started the Tig in 2014, describing it as "a hub for the discerning palate — those with a hunger for food, travel, fashion, and beauty." But just three years later, the Suits actress announced that she was closing "little engine that could" as her romance with Prine Harry blossomed.
She also shut down her social media accounts
In January of 2018, Markle closed her Facebook, Twitter, and Instagram pages ahead of her wedding to Prince Harry. (As Hello! Magazine notes, the decision was in line with royal tradition.)
Kensington Palace said via a statement that Markle "is grateful to everyone who has followed her social media accounts over the years" but "she has not used these accounts for some time."
But she later returned to Instagram. She and Prince Harry have a joint account, where she recently shared the sweetest message in honor of her husband's 35th birthday on Sept. 15.
So, while The Tig may be donezo, at least she's kind of active on Instagram.