Is Meghan Markle Reaching Her 'Breaking Point' Over Criticism?
Meghan Markle is currently one of the most famous women on the planet and, as such, often finds herself on the receiving end of many judgmental comments. Everything Markle does gets talked about, and there has no doubt been a lot of negativity surrounding her in the press.
However, the Duchess of Sussex is still human and there can only be so much criticism she can handle as a public figure. Some royal experts think that these days, the duchess could be reaching her 'breaking point'. But is that true? Let's look at what we know.
What criticism has Meghan Markle received?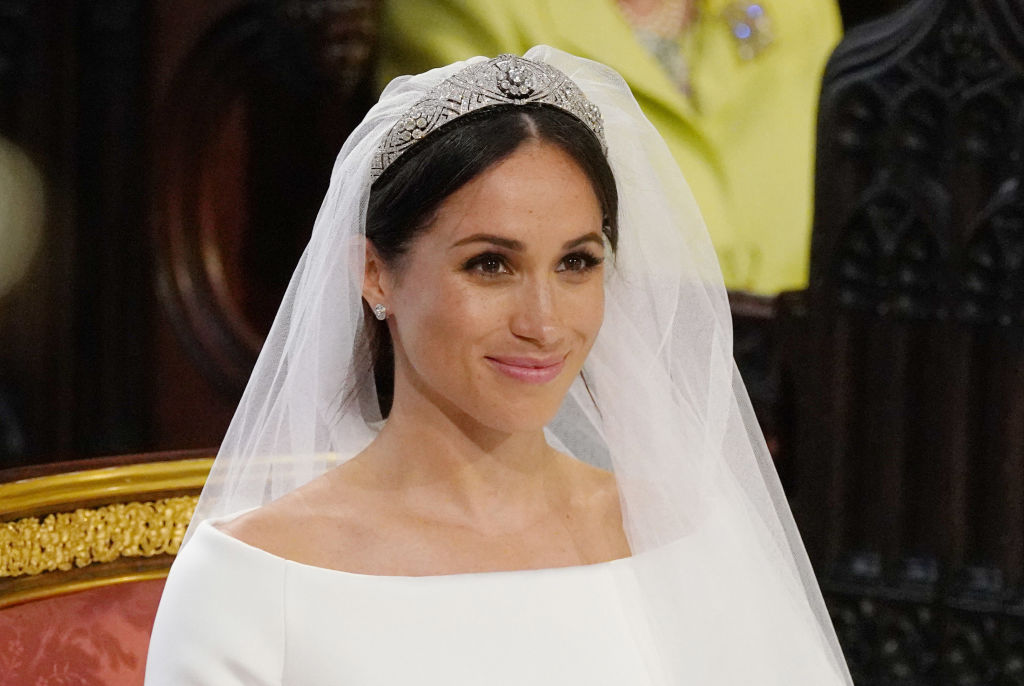 Even before Markle's royal wedding, people were already lining up to make her look as bad as possible. Most famously, she had a half-sister, Samantha, who was spreading negative stories about her to the media.
After she married into the royal family, Markle started being scrutinized for things such as breaking royal rules, having baby showers, and being too much of a celebrity. There are also reports of her feuding with Kate Middleton, not getting along with Prince William, and being "difficult" to her staff members.
Even as a new mother, the Duchess of Sussex could not catch a break. When she showed off her new baby at a polo match, internet commenters chimed in to mom-shamed her about the way she was holding her baby.
Why does Meghan Markle receive so much criticism?
Every royal lives under the microscope and gets criticized from time to time, but Markle gets more negative attention in the media. A big reason for this is because she is different from the rest of the royal family.
First off, Markle is a biracial, American divorcée. All of these things are rarely seen in a royal and some prejudiced people simply have a hard time accepting her as a duchess. Markle's friend, actress Priyanka Chopra, even said that racism has been a big factor in the hate that Meghan receives.
Another aspect of this is also the fact that Markle is very open about her views and who she is. From the beginning, she has made it clear that she isn't the type to sit still and obey orders. She wants to break traditions and do what she thinks is right for her and her family. It's something that onlookers either do not understand or are totally against — especially if they disagree with her opinions.
Is Meghan Markle reaching her 'breaking point'?
According to royal commentator Victoria Arbiter, there is a chance that Markle could reach a "breaking point" if she keeps getting hounded by criticism like this. Fuel to this fire could be the fact that Markle went from being an actress who could openly rebut negative news reports — either via her blog and social media accounts or via a publicist — to a duchess who is forced to be silent about them. As a member of the royal family, she is not allowed to have much of a presence on the internet and is only allowed to speak via a press secretary.
However, the palace has a tradition of just ignoring negative rumors as a way to not validate them. There's no doubt that an outspoken person like Markle must feel rather helpless in this situation and fans have even called the royal family to do more to protect her.
"She keeps on trucking at the moment but it can't be anything but incredibly difficult," Arbiter pointed out. "We need to let Meghan blossom and let her do the job she's in the royal family to do and perhaps hold back on some of the criticism."
While she has not really addressed these negative reports directly, recently, there was a sign that perhaps she is feeling the weight of the incessant criticism. During a premiere for The Lion King, Pharrell complimented Markle and Prince Harry's relationship, to which the duchess responded: "Thank you, they don't make it easy."
She did not say who "they" was referring to, but many onlookers believe that it was a jab at all the critics in the media and on the internet.