Is Meghan Markle Really Clinging to Prince Harry Too Much?
Meghan Markle is in the news now more than ever following the birth of her son, Archie Harrison. From initiating a no-pictures rule at her recent Wimbledon outing to an exclusive meet and greet with Beyonce at the Lion King premiere in London, it seems as though everything she does makes front-page news.
In between all the major news, some smaller, petty comments have snuck in on social media, with haters taking aim at Markle's appearance and demeanor.
Recently, this hatred hit a new low on Twitter, with commenters pointing out one particular trait that Markle has adopted within the past several years.
Social media seems to have a problem with Meghan Markle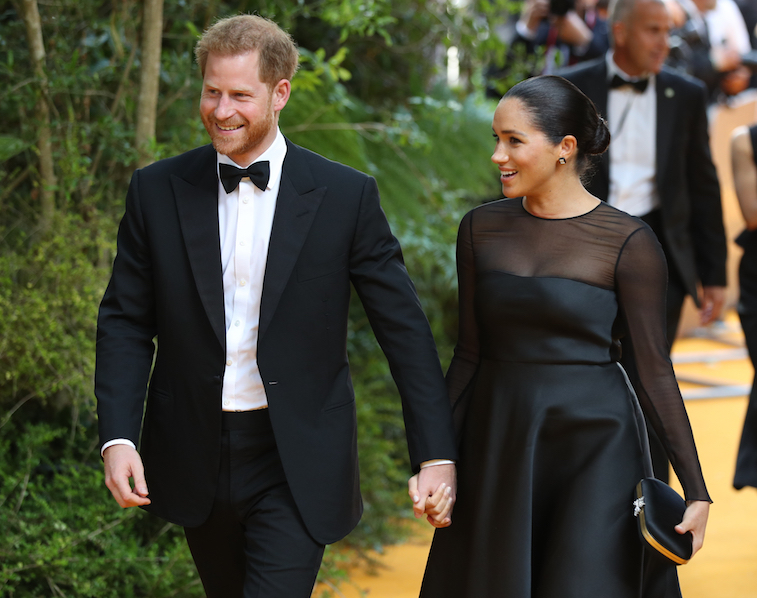 Twitter users have historically not been kind to Markle. During her pregnancy, it was especially bad, with people commenting that she was holding her baby bump too much or that her maternity wardrobe was too expensive.
When many of the comments became overtly abusive and racist, even the palace stepped in and took action, noting that racist remarks on the palace's social media accounts would be closely monitored. As to how Meghan Markle feels about the targeted abuse that she has received online, she's remained silent, according to royal protocol.
Still, some reports have suggested that Markle finds not being able to speak for herself "frustrating" and discouraging. After all, Markle didn't grow up as a royal and was used to speaking for herself during her time in Hollywood and as a lifestyle influencer.
Some people wonder if she's too clingy toward Prince Harry
The latest social media tirade against Markle is that she "clings" to Prince Harry entirely too much. One Twitter user posted a collage of photos showing Meghan Markle holding onto Prince Harry's arm, as many women do when walking somewhere with their significant other.
The comments on the photo collage are truly disturbing, with one user saying that Markle's holding Prince Harry's arm must be a mark of insecurity, and another commenting that she's "afraid of losing her meal ticket."
A number of social media users left comments on the photo stating that Markle holding Prince Harry's arm in such a manner must mean that she's secretly controlling him, while still others had issues with the styling of her hair or the fact that she's smiling or laughing in nearly every photo.
While it's sad that so many people had problems with the photos of Markle and Prince Harry, these comments have no actual basis in fact.
Markle is an independent woman
The truth of the matter is that Meghan Markle is a feminist, and had a vibrant career all her own long before she met and married Prince Harry. She worked her way up through the ranks through bit parts and commercial appearances to land the role of a lifetime on her hit show, Suits, where she played attorney Rachel Zane.
Markle had her own life in California, and even ran her own lifestyle blog called The Tig, after her favorite wine.
Markle is also a big supporter of women's empowerment and social justice issues and walks the walk, as well as talks the talk, with multiple mission trips under her belt — and that was all before she met Prince Harry.
All of these things combine to make Markle the ideal partner for Prince Harry. As someone who is as comfortable on a red carpet as she is on a charity mission to Africa, Meghan Markle was able to enter Prince Harry's world (as well as his heart) and start making giant leaps for women with grace and style.
Hopefully, at some point, social media users will realize the harm that words can cause and start to lessen their attacks against Markle.