Is Meghan Markle Responsible for Destroying Prince Harry's Popularity?
Meghan Markle and Prince Harry might be happier than ever following the arrival of their son, Archie Harrison, in May, but they can't seem to catch a break in the media. While Markle has long had a troubled relationship with the press, Prince Harry has recently started to suffer from the negative press as well. This might not be a brief trend: A royal insider recently opened up with some insight as to why Prince Harry's reputation and popularity might be taking a hit with the public.
Prince Harry has always been very popular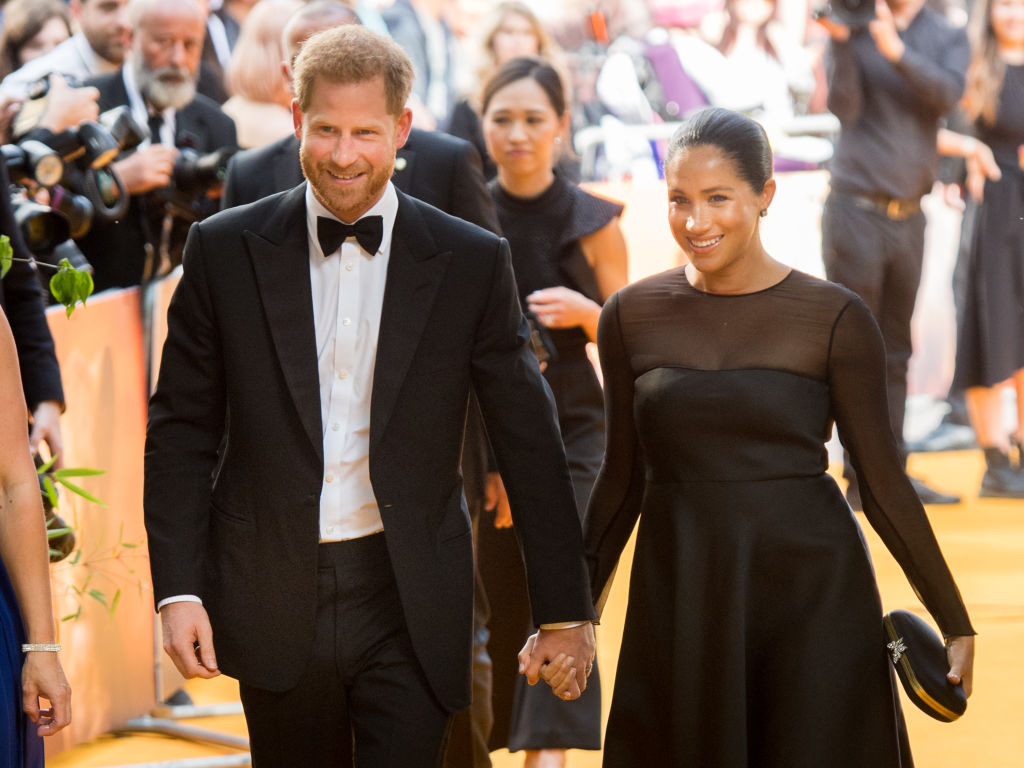 From the time he was a small child, being carried around by his mother, Princess Diana, Prince Harry had a special place in the hearts of people all over the world. His boisterous personality and fun-loving ways endeared him to everyone, and when his mother tragically passed away, it only made them feel more protective over the young redhead. As he grew up, there's no doubt that Prince Harry experienced his share of controversial moments that might have made the rest of the royal family cringe, but he grew up into a well-adjusted, responsible man.
When Prince Harry, who people were beginning to suspect was a confirmed bachelor, met and married Markle, public interest was high. Millions tuned in to watch their grand May 2018 royal wedding. When Prince Harry and Markle announced that they were expecting a baby, excitement rose even higher. It truly seemed as though Prince Harry had found his perfect path in life. However, that path has been exceptionally rocky, and there's no doubt that some royal followers are truly disenchanted with their favorite prince.
Is Meghan Markle hurting Prince Harry's reputation?
Duchess Meaghan has been vilified in the press since the very beginning of her relationship with Prince Harry. From reports that she's difficult to work with (or work for) to claims that she has spent entirely too much money on things like her maternity wardrobe, nothing that she does ever seems to be quite right. While there might not be much truth to the rumors, that hardly seems to matter to the press and public, who have long since decided that Markle means trouble.
Sadly, Prince Harry's relationship with the public could be suffering because of his wife. Nigel Farage, the leader of Britain's Brexit party, reportedly made some comments at a conference that referenced how Prince Harry used to be the most popular royal, but now, due to his marriage to Markle, his popularity has "fallen off a cliff." Farage made mention of Prince Harry's recent claim that he and Markle will only have two children because of the dangers facing the Earth and imminent overpopulation, and that because of his high-profile comments, everyone is "ignoring the real problem."
Will the public start to see Prince Harry differently?
The numbers don't lie: Prince Harry's popularity has dropped since last year. An August 18th poll that ranks the most popular royals based on public opinion revealed that while Prince Harry was the most popular royal last year, this year he takes the second-place spot behind his grandmother, Queen Elizabeth II. Following closely behind Prince Harry is his brother, Prince William, and Kate Middleton. Markle is ranked at number six, behind even Prince Phillip and only slightly higher than Prince Charles.
While it's clear that Prince Harry is still very popular with the public, he has suffered a streak of very bad press. If he doesn't do some damage control in the coming months, Prince Harry could be looking at lasting consequences to his image and his relationship with the public.