Is Meghan Markle Truly Trying To Be a 'Woke Princess'?
It's no secret that Meghan Markle has been incessantly criticized for her actions. From one negative report to another, there does not seem to be an end to these harsh words. Recently, the press has caught on to another nickname that she is given: "woke princess." This came about after many things that Markle herself did, but is it really her intentions to be a "woke princess"?
Meghan Markle has been more political than other royal family members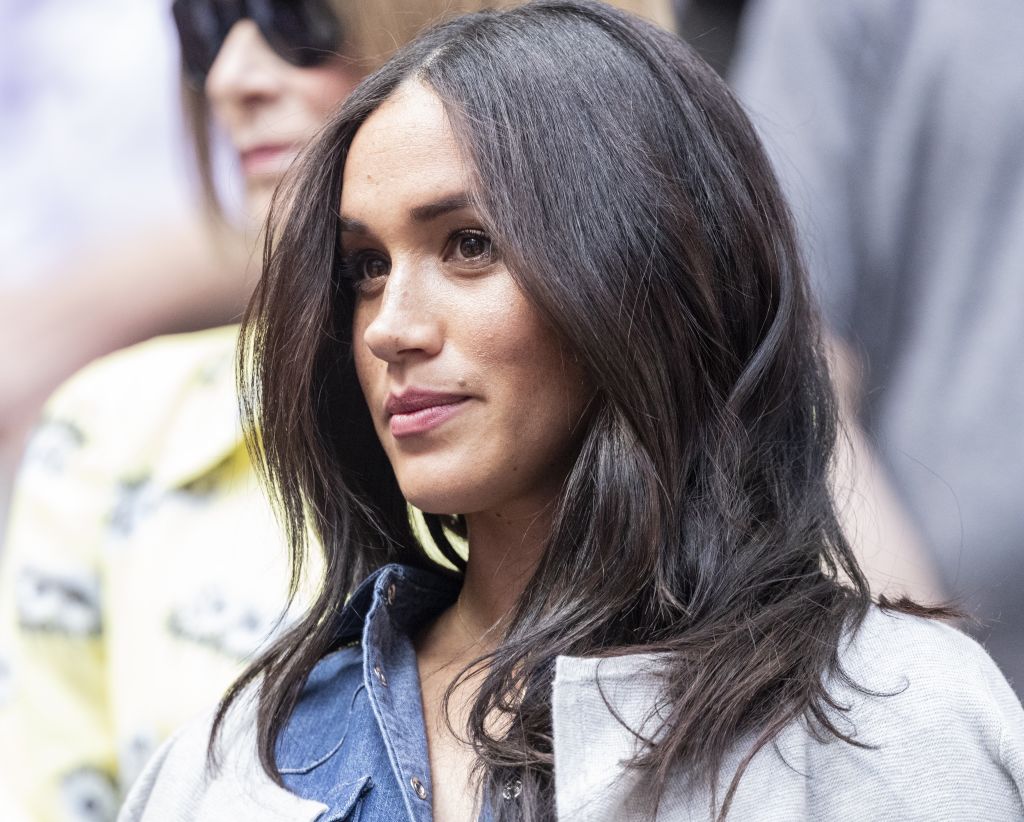 Ever since Markle joined the royal family, fans have noticed that she is willing to touch on politics more than other royal family members. Since the royal family is supposed to represent their country, they are expected to remain apolitical and not even vote in elections. Though, Duchess Meghan has still tried to let people know where she stands on certain issues.
Before she married Prince Harry, Markle was quite vocal about her political views. She expressed her disapproval for Donald Trump during the 2016 election, showed her pro-EU stance on the Brexit issue, and overall made sure to let people know that she did not agree with many conservative beliefs in the U.S. and the U.K.
She has since became more quiet about politics, though Markle did attract criticism when she guest-edited British Vogue this year. For her issue of Vogue, the Duchess of Sussex featured political figures such as Former First Lady Michelle Obama and Prime Minister Jacinda Ardern. Many onlookers believe that this is not an appropriate move for a royal.
Gideon Rozner, the Director of Policy at the Institute of Public Affairs, thinks that Markle's behavior could be jeopardizing the royal family's status in the country. Rozner said: "In a constitutional monarchy, the Royal Family should be apolitical — this is not some universally-accepted position, this is a serious economic issue for Britain."
Piers Morgan thinks that Meghan Markle is trying to be a 'woke princess'
Piers Morgan, who has been Markle's biggest critic since she started dating Prince Harry, recently lambasted the duchess for her refusal to give up talking about politics. The TV personality noted that "there is too much hypocrisy" involved when one is a royal family member and showing political views.
He also pointed out that this behavior of Markle's has made her a negative figure in the press and with the public. "The problem is she wants to be a woke princess," Morgan stated. "The problem with that is, the British public don't want the royals to be woke."
Last month, socialite/writer Lady Colin Campbell lacks "understanding and appreciation" for what exactly a royal's job is. "I'm not sure who she thinks she is behaving this way," Lady Campbell said.
Is Meghan Markle really trying to be a 'woke princess'?
While we cannot know for sure what Markle's intention really is, it is possible that the new duchess is not here to earn "woke" points. Instead, she is simply being true to herself and her beliefs.
Even when Markle was just a kid, she was already writing to people in powerful positions to protest against sexism in the media. As an adult, she continued to fight for women's empowerment and other feminist causes. This shows that Duchess Meghan has actually been consistent in her beliefs for a long time, and perhaps she has always felt like it was her duty to speak out against injustices. As such, it is a bit difficult to ask her to be quiet as a royal when she is still witnessing many injustices in the world.
Moreover, the Duchess of Sussex also has the approval of other royal family members such as Queen Elizabeth and Prince Charles. Before she married Prince Harry, the family probably already knew that she was an outspoken activist who could be borderline political. If they thought that Markle would not make a good duchess, there is a chance that they might not have approved of her marriage.
In any case, Princess Diana also got a lot of criticism in the 1980s when she tried to stray far from what was expected of a royal. However, after her death, she was applauded for helping the royal family move away from being traditional and into the modern era. It's possible that Markle is experiencing something similar to the late Princess Diana and, over time, more people will understand the importance of her actions.