Is Meghan Markle's Father Talking Less or Just Less Relevant?
Meghan Markle's father, Thomas Markle, Sr., made a series of headlines for all the wrong reasons as his daughter was set to marry Prince Harry. While it seemed that Markle Sr. couldn't keep his mouth shut and was the center of several controversies for a while, things have gone much quieter lately.
Is Markle Sr. actually keeping quiet on purpose, or is he simply getting less attention because he is less relevant now? Let's take a closer look and find out.
Thomas Markle had a good relationship with his daughter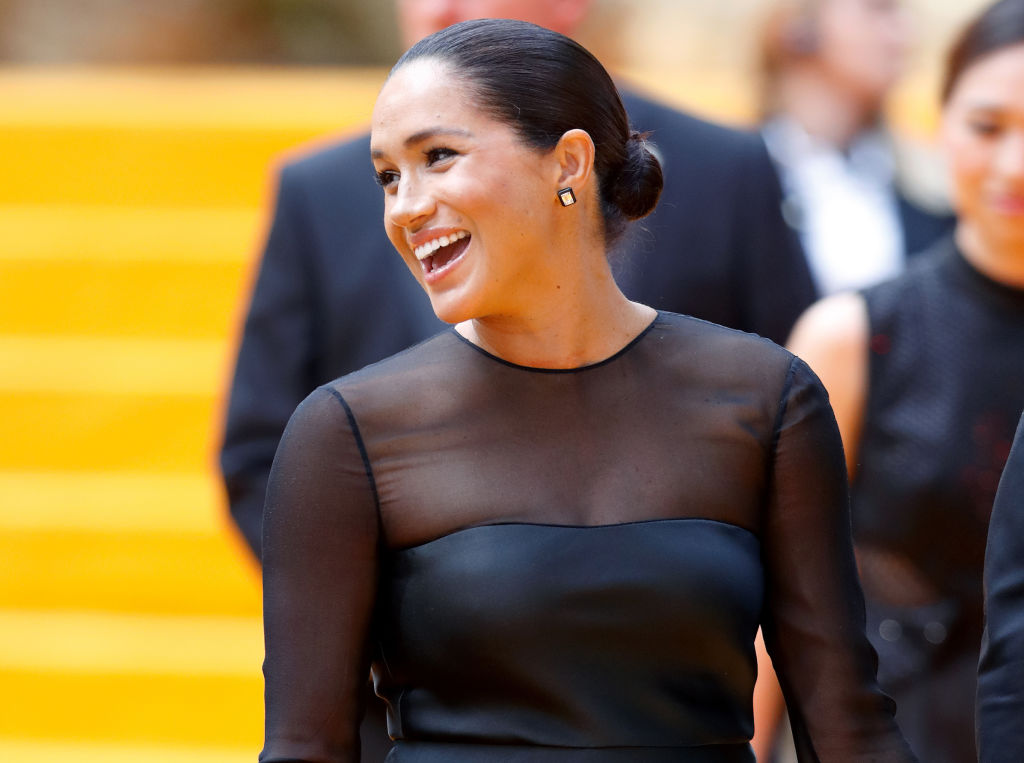 Markle Sr. and the former Suits actress had a good relationship when she was younger. Even though Markle Sr. and the duchess's mother split up when their daughter was very young, he remained active in his daughter's life.
In fact, when Markle Sr. won $750,000 in the California lottery in 1990, he used some of his winnings to send his daughter to a private, all-girls school. Giving her an advantage in life seemed to be incredibly important to him, and before marrying into the royal family, the now-duchess frequently wrote on her blog about spending time with her father as a child. Markle Sr. worked as a lighting director on television shows and often brought his daughter along with him to work on sets: She credits her father with instilling in her a strong work ethic.
When did things sour between Meghan Markle and Thomas Markle, Sr.?
While this once-solid relationship seemed intact as Markle planned her royal wedding and intended to include her father, things took a turn for the worst when it was revealed that Markle Sr. had intentionally posed for some tabloid photographs and then sold them to media outlets. To make matters even worse, he went on Good Morning Britain in an attempt to apologize for the behavior but instead revealed Prince Harry's feelings about both President Trump and the Brexit situation.
While the statements were relatively harmless on their own, the royal family is forbidden from weighing in on political matters, and what may have seemed like an innocent statement to Markle Sr. was actually quite a big deal. Amid these publicity-fueled antics, Markle Sr. was not in attendance at the royal wedding, though he claims his ill health was primarily to blame. He had suffered two heart attacks and could not attend.
The comments were sparked by self-defense
Markle Sr.'s comments certainly were not helping his daughter and her adjustment to her new role as a member of the royal family, but his attempts to prove himself in the media were sparked by self-defense. Markle Sr. reportedly hated the way that he was portrayed in the Lifetime biopic about his daughter, and he wanted to set the record straight and provide a better public image of himself.
The Duchess of Sussex eventually wrote her father a letter begging him to stop talking to the media, and he seems that he is mostly heeding that advice. Perhaps he learned that trying to create a better image of himself was actually making things worse, or perhaps he simply wanted to get back on his daughter's good side.
Thomas Markle has stayed out of the headlines
For the most part, Markle Sr. has stayed out of recent headlines. He did; however, make some comments following pictures of the christening of Prince Harry and Markle's son: Archie. While Markle's mother, Doria Ragland, was present for the pictures, Markle Sr. was conspicuously absent.
When asked if he wanted to attend, he responded:
"I was an altar boy at age 12, a confirmed member of the Queen's church at age 14, and Archie is my new grandson, so of course I would have enjoyed being there for the blessing, wishing Archie and his parents health and happiness."
While Markle Sr. does seem to be still held at arm's length when it comes to his famous daughter's personal life, it also seems like he is being more careful with the words he chooses to share with the press. Perhaps, in time, the two will be able to mend the gap in their relationship and start off on a new path with fewer media outbursts.