Is Meghan McCain the Lowest-Paid Co-Host on 'The View'?
While the salaries of The View co-hosts pale in comparison to TV's top stars, they still do quite well. At the top of the list, you'll find Whoopi Goldberg, the show's moderator since 2007.
According to various reports, Whoopi made around $5 million per year up until she cut her schedule down to four days per week. From that point on, Whoopi reportedly made $4 million. But she's the only one with the name and position on the show to make that type of money.
Joy Behar, who comes closest in terms of celebrity and has even more time served at The View (20 years), places second in terms of salary. That leaves Sunny Hostin, Abby Huntsman, and Meghan McCain.
If you read about McCain's ongoing frustrations from working at The View, you might think she had issues with the pay. However, that doesn't seem to be behind her frequent outbursts. McCain is likely not the lowest-paid co-host.
McCain reportedly makes under $1 million at 'The View.'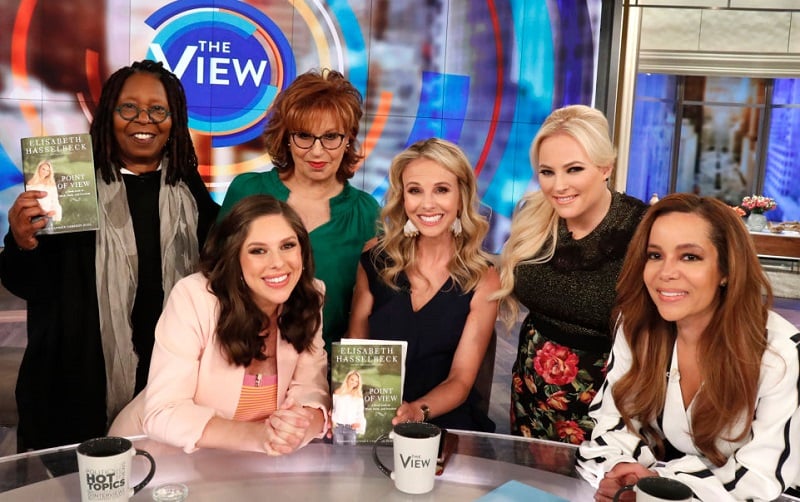 Though leaks have been a big problem for View producers and co-hosts alike in 2019, the salaries several cast members have remained under wraps. Nonetheless, we do have a ballpark figure in the case of McCain's annual take.
According to Lloyd Grove (the Daily Beast View insider who hits in Ramin Setoodeh's league), McCain's salary is "something under a million dollars a year." While that pales in comparison to the salaries of Whoopi or Behar, it's likely Hostin makes about what McCain does (possibly a bit more).
That only leaves Huntsman, who was the last of The View's current lineup to join the show. In terms of name recognition and experience as a TV personality, we'd say she trails the rest of her co-hosts by a considerable margin.
In short, it's a safe bet that Huntsman falls below both Hostin and McCain in salary. That would make the daughter of Trump's Ambassador to Russia the lowest-paid View cast member.
McCain's problems at 'The View' never seem money-related.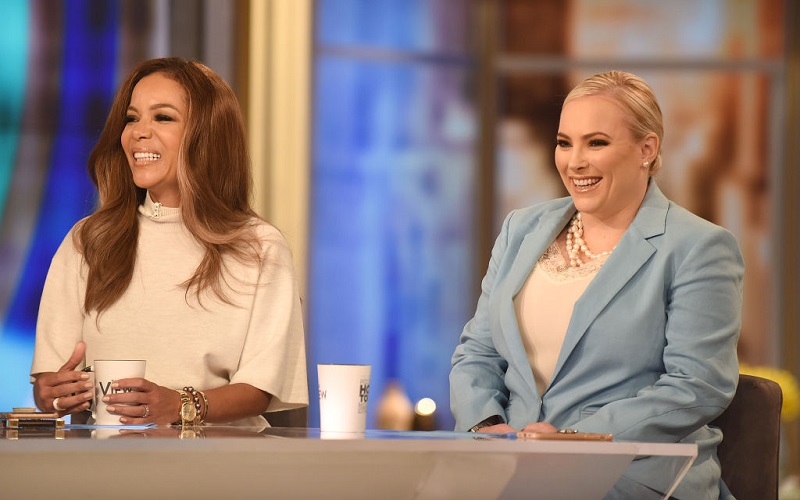 As you run through the list of grievances Meghan McCain has aired (indirectly or otherwise) over the past year, you don't find any complaints about money. We've heard about her isolation on the job and how she's the show's "sacrificial Republican," but there's no sign of salary discontent.
McCain, who grew up the wealthy daughter of a senator and presidential candidate, likely doesn't put financial concerns near the top of her problem list. As for the reports of her feeling "exhausted" and "like a caged animal" (per Grove's Daily Beast report), you might simply say she's highly emotional.
In denying reports McCain was leaving, producers at The View also spoke of everything other than money. "I think she wants to be on the show," senior executive producer Hilary Estey McLoughlin said. "She realizes it's a very good platform for her and we love having her there. I feel like she will come back."
Indeed, when it comes to McCain being fired or leaving on her own accord, there's always a great argument to the contrary: Neither McCain nor The View has a better alternative in place.
Also see: 'The View': Why Firing Meghan McCain Would Create the Old Elisabeth Hasselbeck Problem