Is Michael Gandolfini Qualified to Star in 'The Sopranos' Prequel 'Newark?'
Now that The Sopranos prequel finally has a title (Newark) and a full-cast, it's time to discuss the man in the leading role. Michael Gandolfini will portray a young Tony Soprano, and star alongside accomplished actors Ray Liotta, Alessandro Nivola, Vera Farmiga, and Corey Stoll.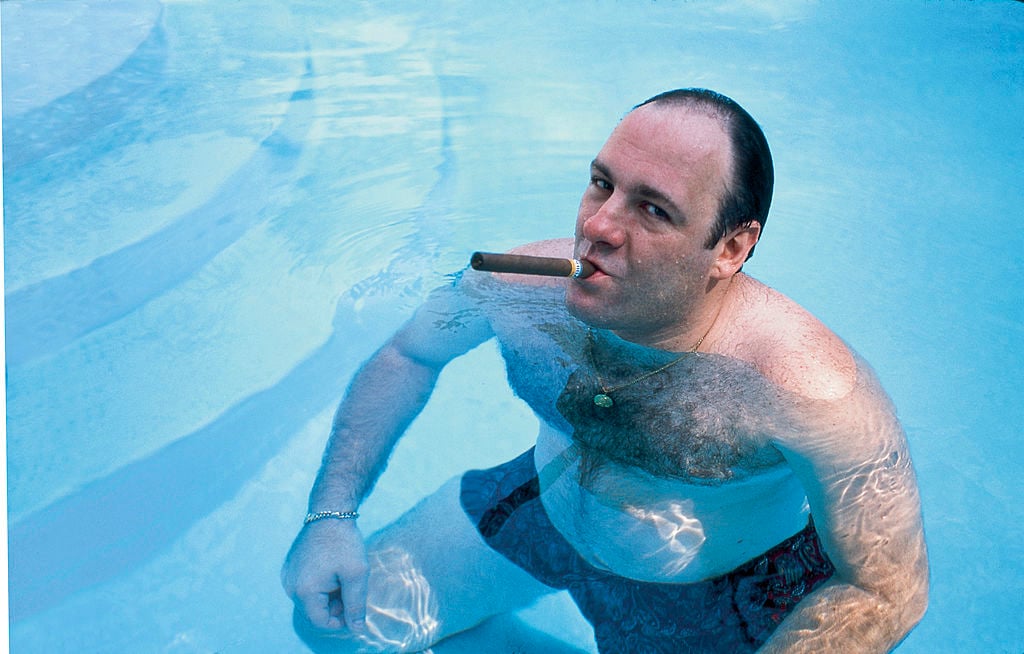 Following in his father's footsteps, Michael Gandolfini may look like a young Tony Soprano; however, the question is, can he act like one? Michael Gandolfini, at 19 years old, doesn't have too many major film or television roles under his belt. Not to mention, living up to his father's portrayal won't be an easy task.

While starring as Tony Soprano, James Gandolfini won a Primetime Emmy Award, two Screen Actors Guild Awards, and a Golden Globe. James Gandolfini did not "play" Tony Soprano; he was Tony Soprano.
What Michael Gandolfini has done so far

Michael Gandolfini's credits on IMDb, while not necessarily meaningless, are not the most impressive. He is set to appear as "drunk teen" in a film titled The Boy, the Dog, and the Clown currently in post-production.

Also known for starring as Joey Dwyer on the TV series The Duece, Gandolfini appeared in Ocean's 8 as a busboy and Flower as a wanderer. Often taking on background roles with limited screentime, Newark will be the young actor's breakout role. Let's hope for young Gandolfini's sake, that he had yet to be fully appreciated and didn't snag this role on nepotism alone.
The Sopranos prequel is a highly-anticipated movie. The film, to satisfy a devout fanbase, will need not only to match its predecessor but rise above it. Newark must pay homage to its roots while presenting a unique and contemporary spin. It must not be derivative, but also can't stray too far from the source material. It's a balancing act requiring great finesse by all involved.

Whether or not Michael Gandolfini will be able to play Tony Soprano convincingly (in a way that reflects the older character's identity with a believable sense of youth) remains to be seen; however, Michael Gandolfini's past credits do not provide much to go off of.
What Will 'Newark' be about?
Originally titled The Many Saints of Newark, the film is set during the Newark riots of 1967, according to Fox News. The film will explore Tony Soprano's life in this earlier time period.

If you're unfamiliar with the riots, they were fueled by racial differences and tension and took place from July 12- July 17. Despite only lasting a little under a week, the riots resulted in looting, extensive property damage, and the deaths of 26 people, according to Fox News.

With a tense storyline driving the film, 'Newark" is likely to be a dramatic and poignant historical depiction that audiences are bound to find relevant and relatable in a society under a Trump administration.
Maybe the supporting cast can save Michael Gandolfini

If Michael Gandolfini fails to impress, audiences can count on Ray Liotta and Vera Farmiga. As for the former, he's very familiar with the genre at hand. Ray Liotta is widely known for starring in Good Fellas, The River Murders, and Shades of Blue.
As for Vera Farmiga, many will recognize her as The Conjuring's Lorraine Warren; however, she also starred in The Departed, Up in the Air, Orphan, and the hit TV series Bates Motel.

With accomplished stage and screen actors working alongside him, Michael Gandolfini's best work may come forward, which would be a treat for all the excited Sopranos fans waiting for this movie to hit the silver screen.