Is Michelle Williams Single? Find Out the 'Dawson's Creek' Alumna's Relationship Status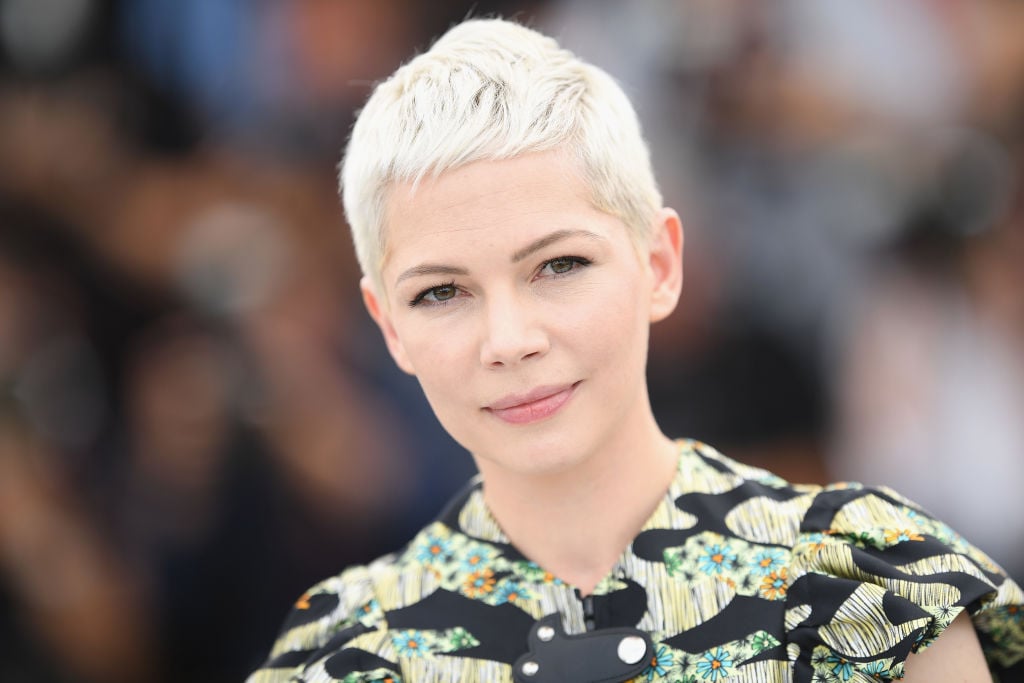 Remember Michelle Williams from the hit drama, Dawson's Creek? Here's a reminder! Williams played Jen Lindley on the WB show for five years. She was brought on during the pilot as the initial love interest of centerman Dawson Leary. It's the role that launched her into the spotlight and served as her stable footing to push forward in the world of Hollywood.
It's also the role that enabled the Dawson's Creek alum to catch the eye of quite a few Hollywood celebs. Let's take a look at Williams' dating history and who the beautiful blonde fancies now — if anyone.
Heath Ledger was her 'first love'
Heath Ledger is probably best known for his portrayal of the Joker, but it's far from the only role he mastered. In Brokeback Mountain, he acted alongside Jake Gyllenhaal. The two cowboys carry on a secret romantic relationship throughout the film. But it wasn't the Nightcrawler actor he fell for, it was Williams. She played his onscreen wife! The chemistry between them was so noticeable that even the screenwriter, Diana Ossana, picked up on the sparks.
"Michelle fell off the sled, and at the bottom of the hill she was crying. She'd twisted her knee, and we had to call someone to take her to the hospital. Heath was not about to let her go alone, and as he was getting into the vehicle with her he was smoothing her hair back. I remember him looking at her, and she looking up at him with these wide eyes. She was almost startled by the attention he was giving her, but you could see it every day from thereon. For him it was truly love at first sight. He was so taken with her." – Diana Ossana / Out
The co-actors fell in love and went on to have a beautiful baby girl together. Their relationship lasted three years. They broke up just one year before Ledger tragically passed away in 2008.
Who else has Michelle Williams dated?
Williams has connections to a handful of other notable guys in the industry. Before she fell for Ledger, she was rubbing shoulders with Baywatch's Jeremy Jackson. The two met in 1993 and dated (secretly) for two years. According to Jackson, Williams was his first crush. After Ledger, there was director Spike Jonze. The two crossed paths while working together on Synecdoche, New York. They lasted a year before bidding their romance adieu. Why? It was difficult jumping back into the pond so soon. Not to mention, now she was trying to date and be a mom at the same time.
There are a few rumors out there that the actress also dated director Cary Fukunaga. The next confirmed relationship was in 2012 with Jason Segel. Williams' bestie, Busy Philips, introduced the two and sparks flew instantly. While Philips said it was the happiest she'd ever seen her, their relationship only lasted a year due to trouble managing the long-distance relationship.
In 2013, Williams gave contemporary artist Dustin Yellin a chance, but things didn't work out. In 2015, she dated author Jonathan Safran Foer, and by 2017 she had already moved on to the next guy — Andrew Youman. The two reportedly made it to the engagement phase, but things flopped, which leads us to our next guy.
Who is Michelle Williams dating now?
It looked like Williams found happiness with musician Phil Elverum. The two got hitched last summer, which left fans of the actress quite confused. Who was this guy? Where did he come from? Many believe they probably met through her BFF, Philips.
During an interview with Vanity Fair, Williams had plenty of beautiful things to say about her relationship with the Voice in Headphones performer.
"The way he loves me is the way I want to live my life on the whole. I work to be free inside of the moment. I parent to let Matilda feel free to be herself, and I am finally loved by someone who makes me feel free."
She even called their relationship sacred! Sadly the marriage didn't last very long, and the two went their separate ways. According to a source, it was an amicable split, but one has to wonder what exactly caused this relationship to be so short-lived. With the end of her marriage, it looks like Williams is back on the dating scene. Hopefully, she'll find long-lasting love one day.