Is Mike Tyson Married? Find Out The Former Professional Boxer's Relationship Status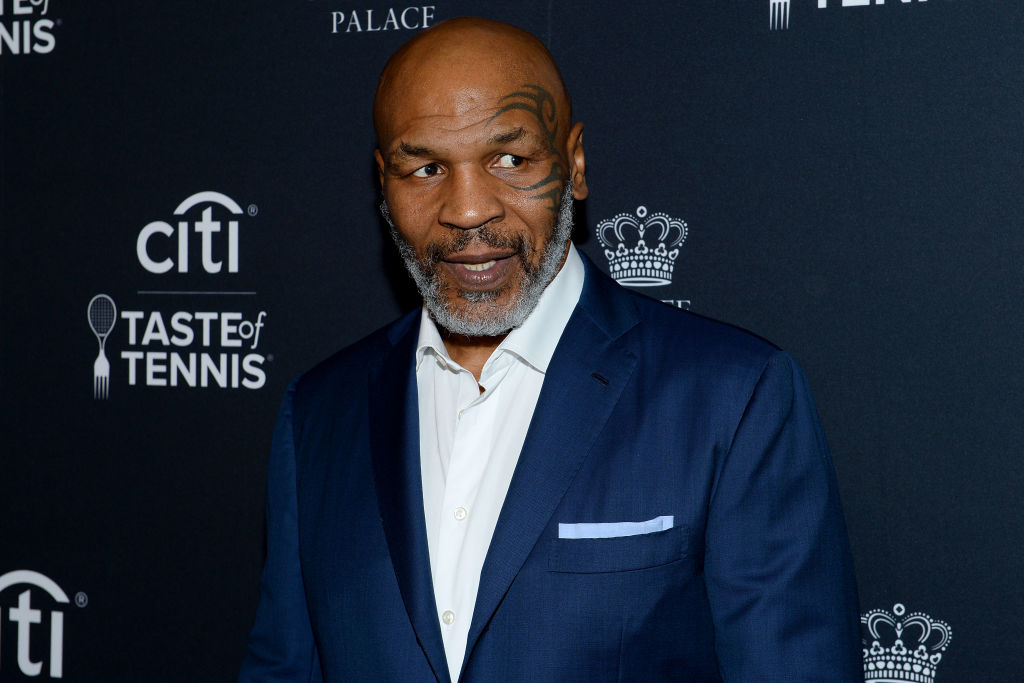 Mike Tyson has had a hard life, but like many people, he's been graced by the loving hands of others along the way. Although his troubles and controversies have, at times, followed him home, he's managed to turn things around recently.
Mike Tyson's first marriage to Robin Givens
Tyson's first serious relationship was with Robin Givens, and it's been the subject of a lot of gossip and controversy. Givens was a TV personality and their marriage lasted a little over a year. Despite their short time together, their marriage was full of issues, such as accusations of spousal abuse, domestic violence, and more.
Indeed, in his biography, Tyson claims that he punched Givens during an argument. He followed that statement up by saying that the punch was the best punch he had ever thrown in his life.
According to Jezebel, Tyson also threatened to kill Givens multiple times and abused her in other ways during their brief union. Their troubled marriage would be the start of Tyson's life spiraling out of control, as he was soon convicted of rape and sentenced to 6 years in prison.
Tyson managed to date while in prison
While serving time in prison, Tyson still hadan active love life according to Complex. Tyson claims to have had relationships with women who visited him while he was in prison, including a drug counselor he was seeing.
After serving 3 years in prison, Tyson returned to the limelight, as popular as ever. During these years, Tyson dated around. A notable woman that he was involved with was Naomi Campbell, a British model and actress. Like many flings, however, Tyson's relationship with Campbell didn't last.
But in 1997, Tyson settled down again, this time with a woman named Monica Turner.
Compared to the other women in his life, Turner had a more average lifestyle. That said, she is notably the sister of Michael Steele, the former Republican National Committee chairman. Compared to his rocky marriage with Givens though, Tyson's marriage to Turner was seemingly more peaceful.
The couple had two children together, a son named Amir and a daughter named Rayna. However, in 2002, Turner wanted a divorce from Tyson, claiming that he had cheated on her. They officially divorced the next year, ending 6 years of marriage.
Is Mike Tyson married?
Single again, Tyson started dating around once more. A notable woman that he dated after the end of his second marriage was Aisleyne Horgan-Wallace, who was a participant in a season of Big Brother. Like his relationship with Campbell, this fling was just that, and the two never really became a pair.
However, Tyson would find love again and that was with a woman named Lakiha Spicer.
Although Tyson had first met Spicer in the '90s through some connections in the boxing world, the two only started dating in the early 2000s. This wasn't a serious relationship at first, as the two would see and date other people on and off.
However, after a series of dramatic events, such as Spicer giving birth to Tyson's daughter, followed by the accidental death of Tyson's 4-year-old daughter, Exodus, they sought each other out for comfort and love.
The two had many things in common, and that became the foundation of their marriage. They married in 2009, shortly after the death of his daughter.
The couple would later have another child together, a son named Morocco.
Tyson claims that meeting Spicer helped save his life, as he was battling with drugs, alcohol, and his mental disorders. She too had her demons, as she served time in prison and had battled with drugs in the past like he had.
Although Tyson's youth was plagued by some unspeakable deeds, he seems to have become a new man thanks to his wife. The two have been married for 10 years and are still going strong.