Is Mike Tyson's Boxing Return on the Horizon?
Mike Tyson may be one of the best boxers of his time, and very few men could ever hope to beat him. That said, his boxing career was marked by scandals and controversies.
In the end, Tyson quit boxing after suffering two sad losses in a row. He's doing better now in retirement, and he has multiple new ways of making money other than boxing.
Despite that though, his competitive spirit has never left him. Here's a look at how Tyson may have teased a return to the ring.
Mike Tyson in his prime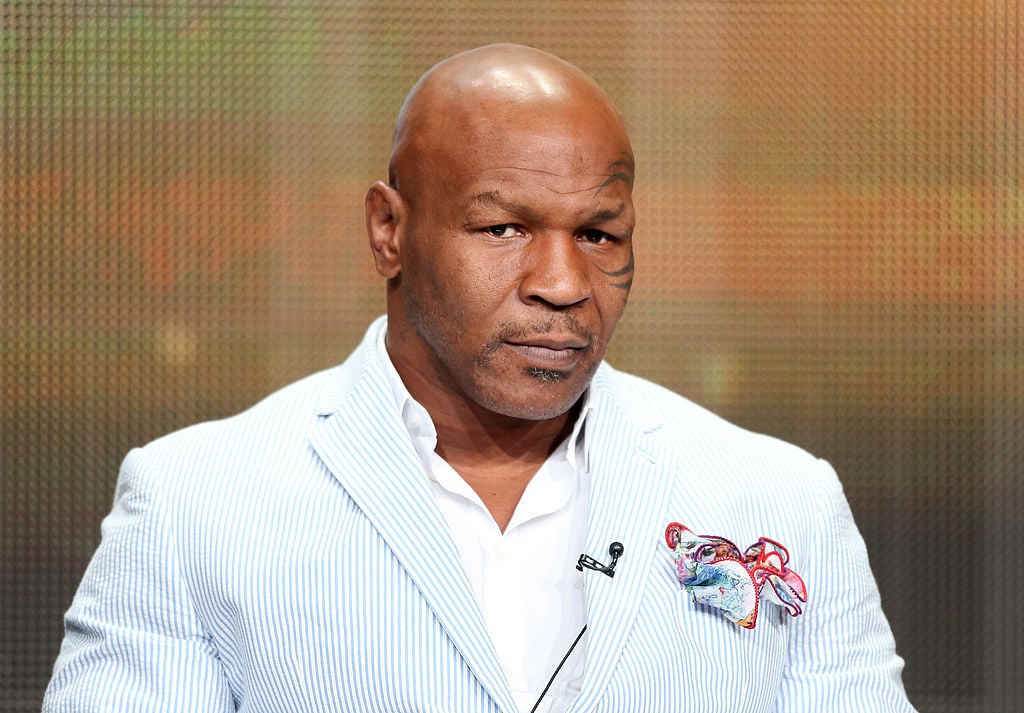 RELATED: Mike Tyson's Ego Was Once So Big He Thought He Was a 'Demi-God'
'Iron Mike' in his prime was just that, hard as iron. He fought in the heavyweight division, and in that division, everyone can knock everyone else out. But he was a different beast, as he could do it so quickly and so methodically that few men could stand a chance with him.
He wasn't a wild brawler who'd swing for the fences, he'd find his angles and get his punches through his opponent's defenses with ease. It just took one of his punches to knock someone out, but he was also a fast puncher, and he could unload a deadly combo in an instant. As a result, Tyson was extremely dominant in his prime, and he didn't lose a fight until his 38th professional fight.
Why Mike Tyson retired
RELATED: Mike Tyson Once Offered a Zookeeper a Ridiculous Amount of Money to Fight a Silverback Gorilla
Tyson was incredible in his prime, but his dark side soon caught up with him. He was arrested in 1991 and tried for raping a woman a year later. He was convicted of the crime, and he was given a six-year prison sentence, which he served half of.
While this would've ended many athletes' careers, Tyson's continued after he was released. That said, he wasn't in his prime anymore, and soon, he started losing both his mind and his fights.
From 1996 to 1997, Tyson had two fights with Evander Holyfield, both of which, he lost. In the rematch, however, Tyson infamously bit Holyfield's ear, which caused boxing commissions to suspend Tyson's license. This should've ended his career, but he was so popular that he returned to boxing a few years later.
In Tyson's next 10 fights, he'd win five of them and lose three. He won the other two fights, but those wins were overturned for different reasons.
At the end of his career, at 38 years old, he just didn't have anything left in anymore, and he lost to two men that he should've beat. As a result, he left the sport and pursued other business ventures.
Is Mike Tyson returning to boxing?
As Us Weekly wrote, the former heavyweight champion posted recent clips of him training on his social media. At the end of the clip, he says: "I'm back." In the caption of the post, he teased a return even more by saying: "Anything is possible when you are smart about it."
Fans quickly assumed that this post meant that he's returning to boxing, which is always possible. George Foreman famously set the record for being the oldest heavyweight champ in the world after he won the belt when he was 45. Tyson, in comparison, is 53, so he's much older than Foreman was. That said, the two men both had incredible knockout power, and this training clip shows that 'Iron Mike' still has that.
But, while it would be interesting to see him return to the ring, it's not very likely. Tyson's post was an ad for a company that sponsored him, so, in all likelihood, he was just doing a commercial for them. That said, anything is possible these days, so it's not impossible for him to make a return to the ring.