Is Miley Cyrus and Liam Hemsworth's Split a PR Stunt?
Have you heard? Miley Cyrus and Liam Hemsworth have decided to end their 10-year relationship. A representative for the singer announced the sad news on Aug. 10 in a statement shared with People magazine.
"Liam and Miley have agreed to separate at this time," the statement said. "Ever-evolving, changing as partners and individuals, they have decided this is what's best while they both focus on themselves and careers. They still remain dedicated parents to all of [the] animals they share while lovingly taking this time apart. Please respect their process and privacy." 
It's definitely heartbreaking news for those who have watched their love story unfold over the years, but some fans aren't super convinced that the breakup is the real deal. Here's what they're saying.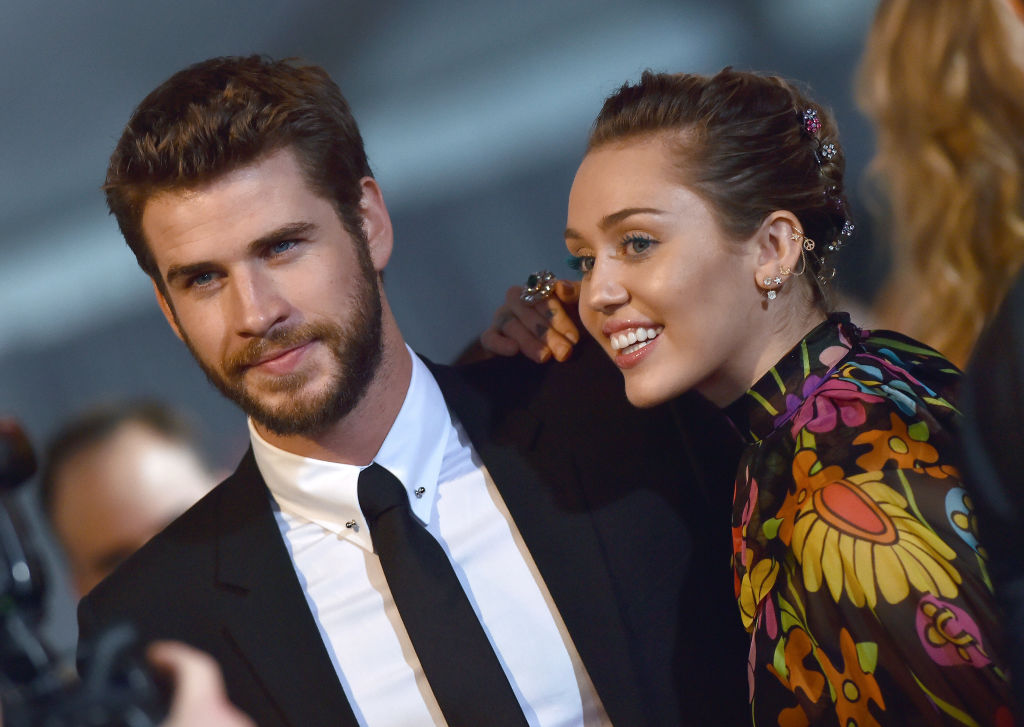 The timing of the split is causing concerns
Fans might not believe it, but Cyrus and Hemsworth reportedly had good reasons for breaking up. 
"They're not on the same page when it comes to a lot of fundamental things that make a relationship work," one source told People.
An insider also told E! News that they weren't connecting as a couple. "They have been trying to make it work for months now but haven't felt they were connecting on the level they were feeling when they got married [in December of 2018]," the insider revealed. "It's been a rough year."
But that wasn't the only problem. Apparently, Cyrus and Hemsworth had had some disagreements over their schedules. The "Malibu" singer is reportedly ready to get back into music, but her husband allegedly wants to live a quieter, simpler life.
"She has been ready to put out music and be back in the game touring and performing. They really grew apart," the source continued. "Miley and Liam have still been communicating and it wasn't a messy split but they have decided they are at different points in their lives currently."
Is the split an effort to drum up publicity for Cyrus' new music?
Cyrus is reportedly gearing up to release the follow-up to SHE IS COMING, which came out in May 2019. While the EP received favorable reviews, it did not meet the same success as some of Cyrus' previous projects. Even its lead single, "Mother's Daughter," barely made waves, stalling on the Billboard Hot 100 at No. 54.
SHE IS COMING followed 2017's Younger Now, which saw Cyrus return to her country-pop roots and more conservative image. Unfortunately, the album only earned lukewarm reviews, with some critics slamming its songwriting and production.
So, could this split be a part of a plan to generate more buzz around the "newly single" singer? Some fans think the breakup is absolutely, most definitely a publicity stunt.
Here are some of their reactions
One Twitter user wrote, "Miley Cyrus is doing a publicity stunt… are y'all really stupid to not realize? Stream [SHE IS COMING]." Another person added, "That miley thing is hopefully a PR stunt bc of her flopping pretty bad for the past few years. i rlly like them as a couple."
They only grew more skeptical after Cyrus was seen kissing Brody Jenner's ex-girlfriend, Kaitlynn Carter, shortly after news of her breakup broke.
It wouldn't be the first time the "We Won't Stop" crooner has been accused of pulling a PR stunt. Fans said in 2015 that Cyrus' twerking and tongue-wagging controversy was part of an effort to ditch her "squeaky-clean Disney image."
Unfortunately, the singer has not yet responded to any of the claims. But it seems like there's a chance that the outspoken star will. We'll see.