Is Miley Cyrus' Bizarre Behavior All Hannah Montana's Fault?
Miley Cyrus rose to fame on the Disney Channel series Hannah Montana. She was known for having a funny, wholesome image and gained a lot of fans over a short period of time. However, after Hannah Montana ended, Cyrus started making headlines for her anti-Disney behavior.
Cyrus did many bizarre things that left a lot of people scratching their heads. The star has since revealed what the reason was behind her unexpected transition. Shockingly, it might have been all Hannah Montana's fault.
Miley Cyrus was on 'Hannah Montana' for five years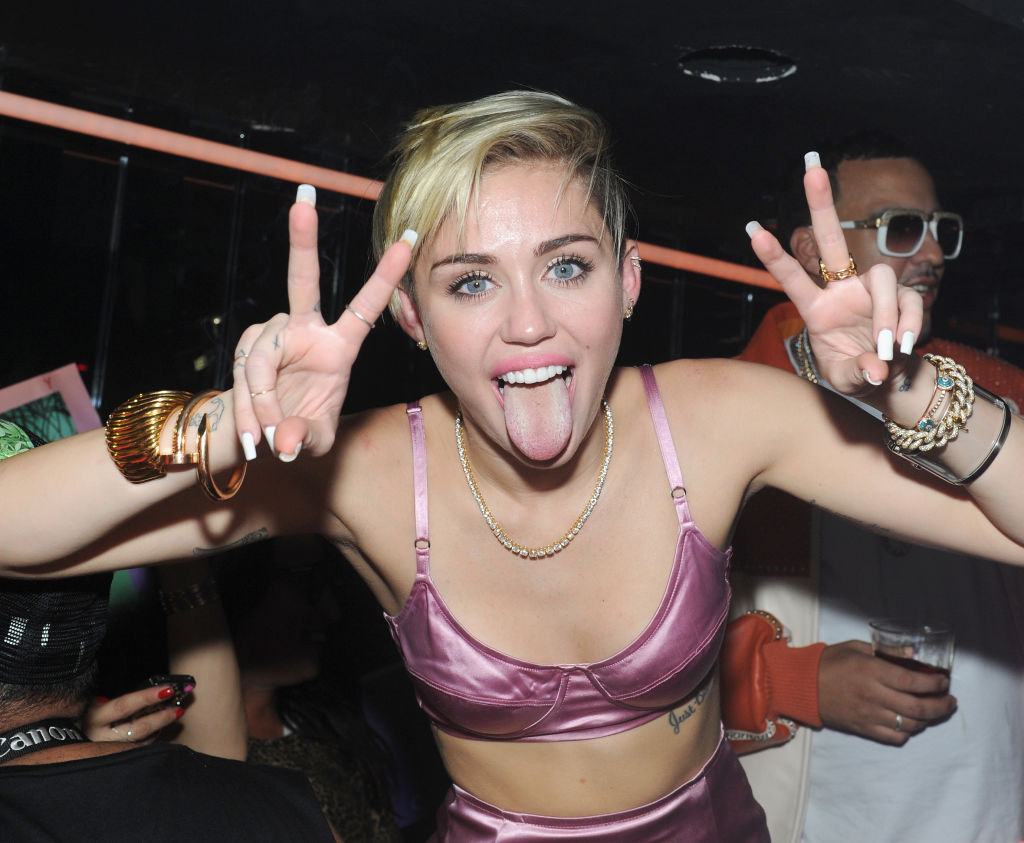 Hannah Montana premiered on Disney Channel in 2006 when Cyrus was around 12 years old. On the show, Cyrus played the main character: a young teenager named Miley Stewart who doubles as a famous pop star named Hannah Montana.
The series instantly became a hit. It won numerous awards and was even nominated for four Primetime Emmy's. The show also made Cyrus a household name.
Hannah Montana ran for four seasons and finally came to an end in 2011 when Cyrus was 19 years old. She admitted in an interview with Elle that she wanted to leave the show when she became an adult.
"Once I was 18… it felt ridiculous," she said. "The minute I had sex, I was kind of like, I can't put the f*cking wig on again. It got weird. It just felt like… I was grown up."
Miley Cyrus tried to cultivate a more adult image
Even when she was still on Hannah Montana, many fans could see Cyrus was not the squeaky-clean teen star that everyone once thought she was. In 2008, she had a nude photoshoot with Vanity Fair. Two years later, Cyrus was caught on video smoking salvia through a bong.
After Cyrus left Hannah Montana, she cut her hair short and began going in a very adult direction. In 2013, she released two hit songs — "We Can't Stop" and "Wrecking Ball" — that really solidified her cutting ties with her Disney past. The accompanying music videos and performances for the two songs had a lot of messages about drugs and sex.
Cyrus even made headlines for twerking on Robin Thicke at the 2013 MTV Video Music Awards. She became famous for dancing with her tongue out and wearing revealing clothes on stage.
Miley Cyrus admitted that her Disney experience did 'extreme damage' to her
In recent years, Cyrus has toned down some of her over-the-top behavior. Though, looking back, she believes that they might have been the effect of her time on Hannah Montana. According to Cyrus, working in entertainment at a young age messed with her identity and who she thought she was.
"I think it got harder when I started touring as both – I toured as Hannah Montana and as myself," she told CBS Sunday Morning. "I think that's probably what's a little bit wrong with me now! I mark that up to doing some extreme damage in my psyche as an adult person."
Despite the controversies she caused, Cyrus still stands by bizarre things she did. For one thing, the provocative image that she had years ago allowed her to put a clear "divide" between her Disney self and her adult self. However, she also tries to live not regretting anything she does.
Cyrus shared: "I have a quote in a place where I do yoga. And it says, 'The more that you love your own decisions, the less you need other people to love them.' And I've learned from a lot of people that have gotten knocked down to get back up, so I'm okay with that."