Is Miley Cyrus Getting Involved In Nicki Minaj and Cardi B's Ongoing Feud?
It seems as though Miley Cyrus is putting herself in between Nicki Minaj and Cardi B.
The pop singer has debuted her musical comeback with three brand new singles.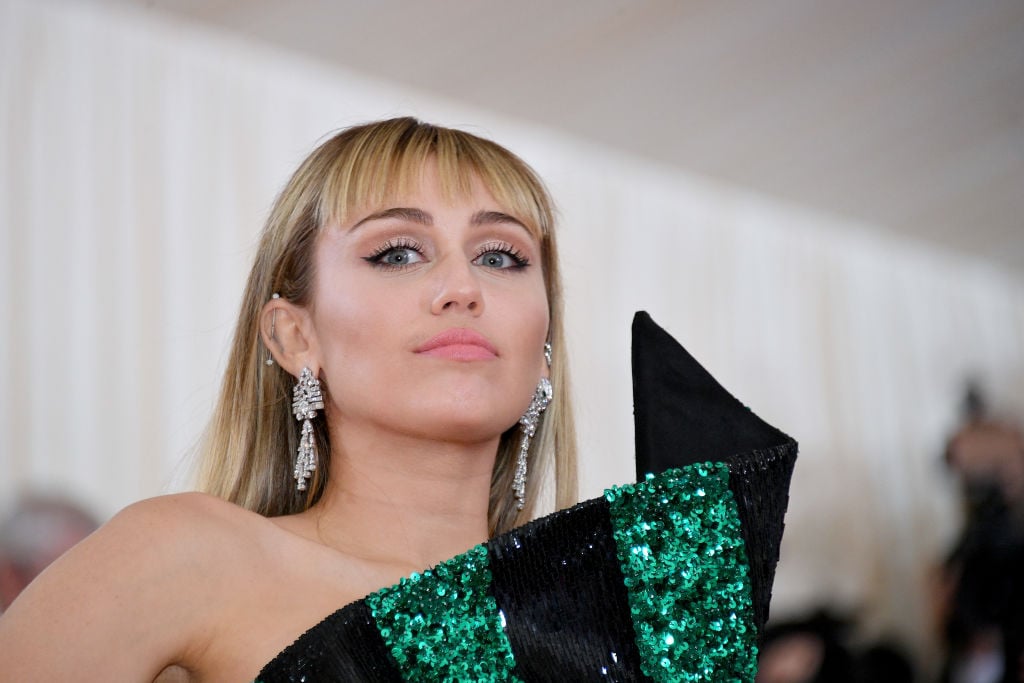 However, one of her songs touches upon the two female rapper's ongoing feud, which could put Miley at the center of the drama.
Miley is reentering the hip-hop genre
After taking a break from hip-hop themed songs, Miley Cyrus is once again showcasing her rapping skills with a brand new song.
On May 25, Cyrus performed at BBC Radio 1's Big Weekend show in England and debuted her new songs entitled "Cattitude," "Dream," and "Mother's Daughter."
In the first song, Cyrus decides to rap about the ongoing feud between Cardi B. and Nicki Minaj.
"I love you Nicki, but I listen to Cardi," Miley raps. Though the lyrics may seem harmless, it holds a lot of weight seeing as though Cardi and Nicki have been at each other's throats for a while now.
Many fans already know that the two female rappers have been feuding for much of 2018, especially after their jaw-dropping altercation during the Harper's Bazaar Icon party in New York City back in September.
Miley has had drama with Nicki before
Now, this isn't the first time Miley Cyrus has gotten herself mixed into some drama that includes Nicki Minaj.
Back in 2015, the pop singer made a few unflattering comments about the rapper during her New York Times interview.
During the interview, Cyrus shared how she wasn't too thrilled about the way the rapper handled herself during the Taylor Swift-VMA nomination controversy that same year.
"I didn't follow it. You know what I always say? Not that this is jealousy, but jealousy does the opposite of what you want it to—that's a yoga mantra. People forget that the choices that they make and how they treat people in life affect you in a really big way. If you do things with an open heart and you come at things with love, you would be heard and I would respect your statement. But I don't respect your statement because of the anger that came with it," Cyrus shared.
The singer then went on to call Nicki Minaj out for her actions.
"What I read sounded very Nicki Minaj, which, if you know Nicki Minaj is not too kind. It's not very polite," the singer added.
A few days later, Nicki Minaj responded to Miley Cyrus' comments during the 2015 VMAs, where the rapper told the singer, "Back to this b***h that had a lot to say about me the other day in the press. Miley, what's good?"

Fast forward to earlier this year, the two women looked to have ended their feud after Miley Cyrus posted a video from that infamous night on International Women's Day with the caption, "We all love to see women on top."
Though Nicki Minaj or Cardi B. haven't to comment on Miley Cyrus' new song, we are certain we'll hear something and hopefully, it won't be the start of yet another feud.