Is Miley Cyrus Using Kaitlynn Carter to Make Liam Hemsworth Jealous?
After an emotional breakup, it's only natural to want to make your ex jealous. This usually means jumping head-first into a fling with someone else, packing on the PDA and punching out love declarations in hopes that your ex will become remorseful and try to patch things up. 
With the recent drama unfolding among Miley Cyrus, Liam Hemsworth, and Kailtynn Carter, fans might naturally wonder whether the "Wrecking Ball" singer has fallen victim to this. So, what's the deal? Is Cyrus using Carter to make Hemsworth jealous?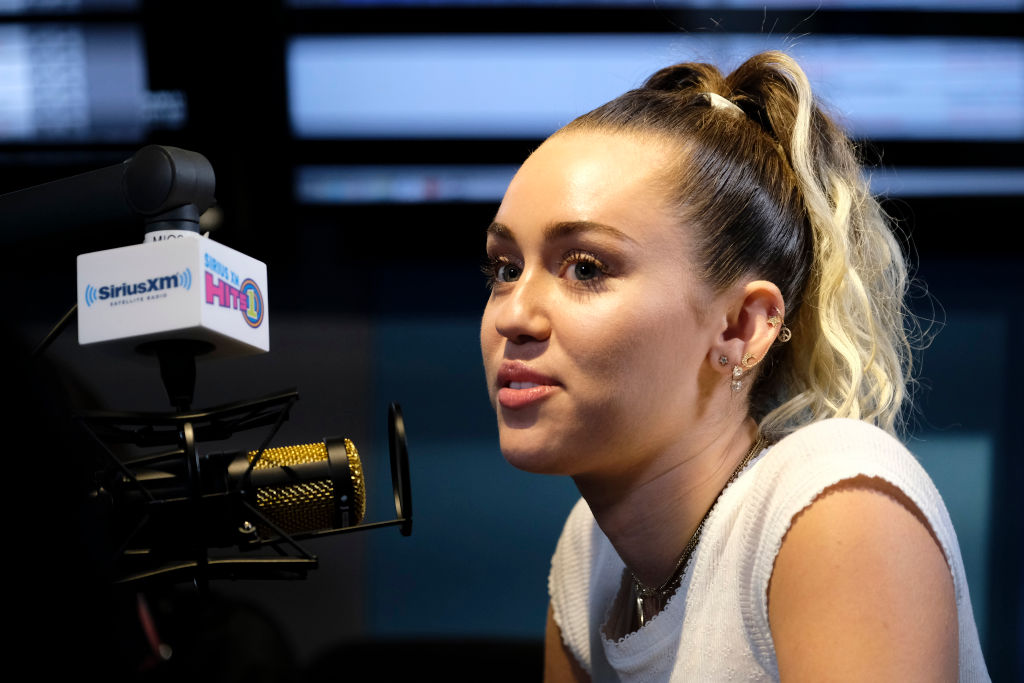 A closer look at Cyrus' behavior
Amid her split from Hemsworth, Cyrus kissed Carter on a yacht, allegedly introduced her to her mom, and reportedly "basically [had] sex" with the reality star in a club. 
They basically went from 0 to 100 in a matter of days, which isn't totally unusual (anyone remember Ariana Grande and Pete Davidson's relationship?), but the fling still raises concerns about the true nature of their relationship.
While Cyrus has not publicly addressed the reported fling, a source told People magazine on Aug. 14 that she's partly using it to "push Liam's buttons."
"She's genuinely trying to have fun and put on a good face," the source explained. "Yes, she's trying to push Liam's buttons whether she'll admit it or not, but she's hurt."
If the claims are true, the efforts backfired, as Hemsworth filed for divorce on Aug. 21. Sources previously told Entertainment Tonight that the actor had been "heartbroken" to see his estranged wife move on "so quickly."
More on Cyrus and Carter's relationship
Some might believe that Cyrus is using Carter to get back at Hemsworth, but sources say that their relationship is deeper than that. One insider told People magazine on Aug. 16 that they're good friends who have been enjoying their time together, bonding over their latest breakups. (Carter recently split from Brody Jenner.)
"They are both going through similar stuff right now and are bonding over it, the source explained. "Miley is very close with Kaitlynn. It's romantic, but also a friendship."
Why Cyrus and Hemsworth broke up
According to multiple reports, these two had a lot of issues within their marriage.
For one, Cyrus reportedly wanted to focus on her music career, while Hemsworth allegedly preferred to live a quieter life.
"She has been ready to put out music and be back in the game touring and performing," a source previously told E! News.
Reports also say that Cyrus grew tired of Hemsworth's alleged partying ways.
"Everyone always thinks Miley is problematic and immature and a hardcore partier while he's this chill surfer dude, but that's actually [not accurate]," a friend of the pair told People on Aug. 14. "Liam parties with his friends, and Miley thinks he should've grown out of that by now."
Even so, sources said there was a chance these two would reunite. But now that Hemsworth has filed for divorce, that doesn't seem so likely.
Either way, we wish them the best.