Is Millie Bobby Brown Leaving 'Stranger Things' After Season 3?
Of all the most binge-able TV shows set to return to the small screen in 2019, there are few that have the fanfare and anticipation like the Netflix surprise smash Stranger Things. It's been just a little over a year since we last took a trip to Hawkins, Indiana to join Mike, Eleven, Steve Harrington, and all their crazy friends as they fight monsters from another dimension.
But fans were thrown for a loop when the show's breakout actress, Millie Bobby Brown, seemed to hint on social media that her waffle-eating character, Eleven, may not be long for the show's world. Is Eleven really leaving Stranger Things after Season 3?!
What exactly happened?
In mid-November of 2018, MBB posted a black-and-white photo of herself and Stranger Things castmate, Sadie Sink, embracing out in front of a trailer. The caption to the side of the photo read:
"as we said goodbye, i gave my best friend the biggest hug and told her i loved her so much. My sister forever @sadiesink_"
While the post is vague, it definitely implies a sense of sadness — and finality. So, naturally, fans of the sci-fi thriller panicked.
So… is Eleven really leaving the show?
Fans can breathe a sigh of relief. Brown isn't leaving the hit show after the third season. (Or, at least, that's what she's saying.)
In an interview with Stephen Colbert, the 14-year-old actress explained the post was simply about filming for the third season having wrapped up.
"(It was) on the last day of the season, not the show," she claimed in the interview. "I'm just a very emotional person. When it comes to my closest people, like, I'm not good at goodbyes."
Here's to hoping she really means that.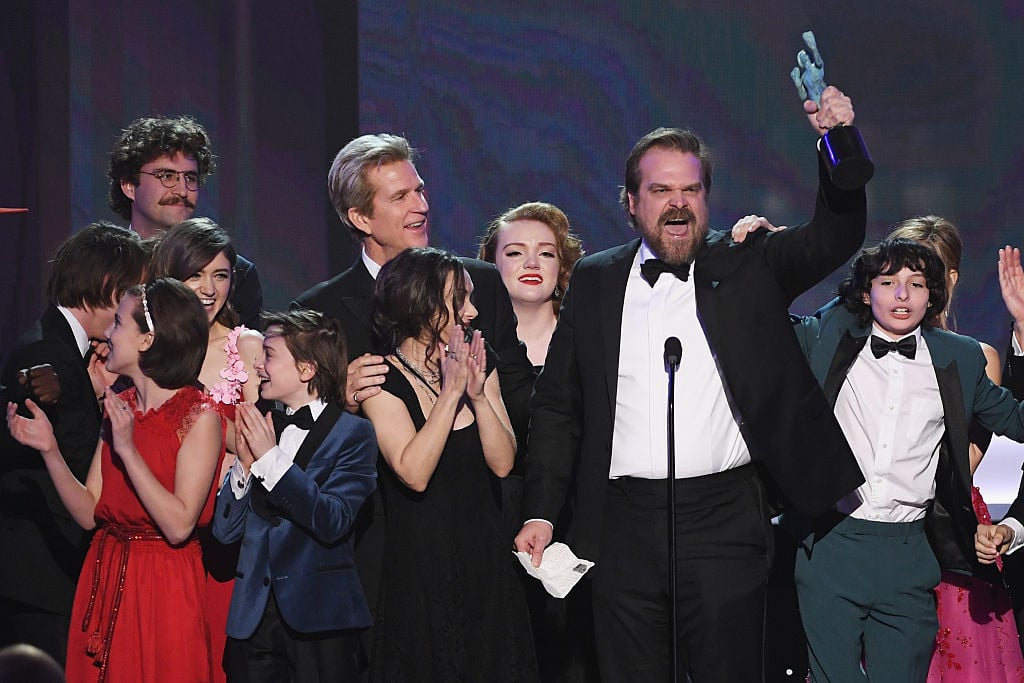 Are there any characters who really could be leaving the show?
It's difficult to say. The show's creators and actors have long done a good job of keeping the show's storyline under wraps, despite its immense popularity. While it's hard to imagine the show without one of its many key players, the dark nature of the program means anything is possible. If they didn't have a problem killing off Barb in Season 1, who knows who may be one their way out in Season 3.
Check out The Cheat Sheet on Facebook!