Is 'National Lampoon's Christmas Vacation' on Netflix?
"I don't know what to say, except it's Christmas and we're all in misery."
If you've ever spent the holidays alternating between loving and hating your family, that line spoken by Clark Griswold's (Chevy Chase) frustrated wife Ellen (Beverly D'Angelo) in National Lampoon's Christmas Vacation probably rings true.
While Christmas Vacation was a critical dud when it was released in 1989, that didn't stop the story of Clark's determined efforts to have "a fun, old-fashioned, family Christmas" (in spite of his crazy relatives, Scrooge-like boss, and uptight yuppie neighbors) from becoming a holiday classic. Today, it's mandatory holiday viewing for many, especially those who grew up watching it in the late '80s and '90s.
National Lampoon's Christmas Vacation isn't on Netflix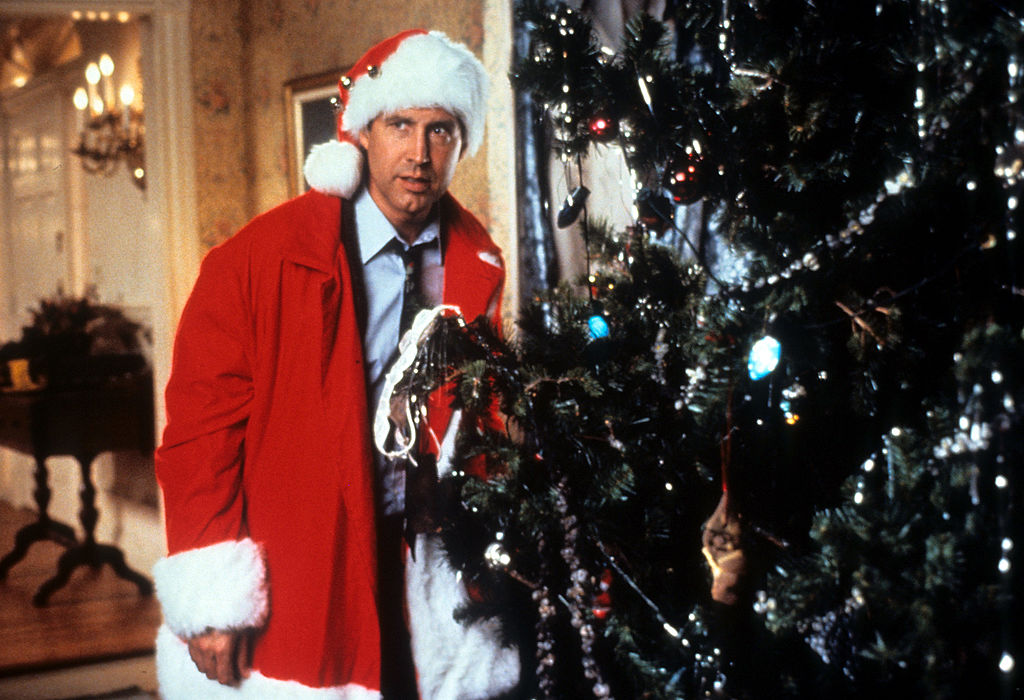 Unfortunately, if you were hoping to stream Christmas Vacation this year, you're going to be disappointed. The movie isn't on Netflix in the U.S. Nor is it included with other subscription services, like Amazon Prime or Hulu.
To relive the Griswold's chaotic Christmas celebration, you'll either need to set your DVR or purchase or rent the film. It's $3.99 to rent on Amazon, Google Play, Vudu, iTunes, and YouTube. The full-length movie is available to purchase for $9.98-$14.99, depending on which service you use. The DVD is $6 on Amazon.
When is Christmas Vacation on TV?
While you won't find Christmas Vacation on Netflix, TV — specifically, AMC — has got you covered. The movie is included in the network's "Best Christmas Ever" lineup for 2019, along with Elf, Gremlins, The Polar Express, White Christmas, Four Christmases, and Christmas in Connecticut and dozens of other movies.
Christmas Vacation airs several times throughout the holiday season, including on Saturday, Dec. 7 at 8 p.m. and 10:15 p.m. ET and again on Wednesday, Dec. 11 at 8 p.m. It also airs on Dec. 12 at 5:45 p.m. Dec. 15 at 7 p.m. and 9:15 p.m., and Dec. 17 at 8 p.m.  You can check the AMC schedule online for all airdates and times.
See Christmas Vacation in the theater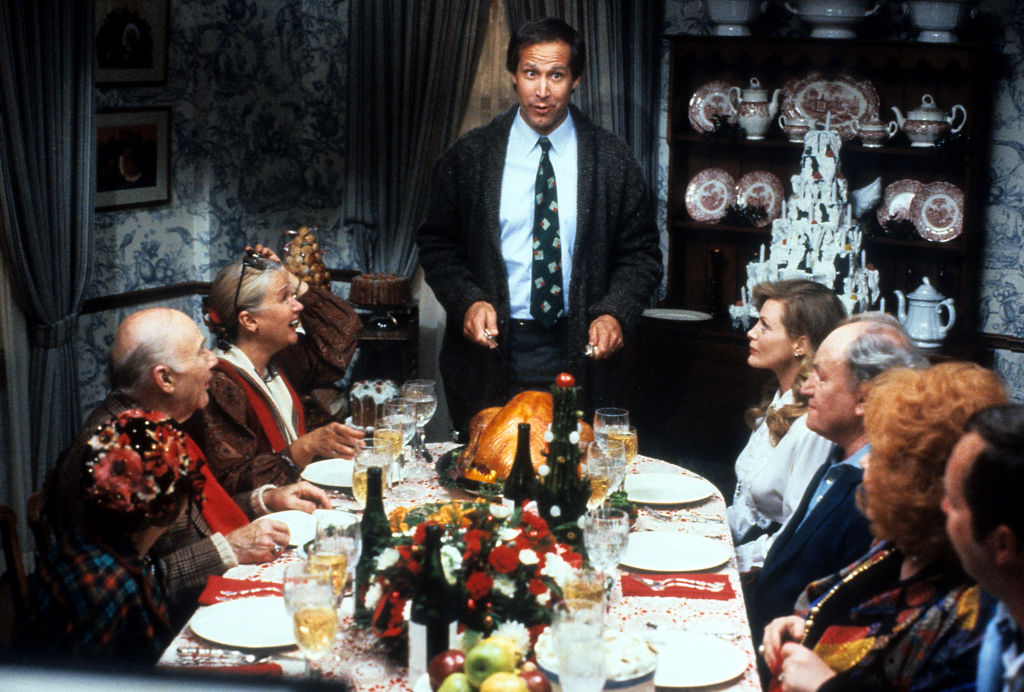 If you're lucky, you might even be able to catch a screening of Christmas Vacation on the big screen. Theaters around the country are showing that movie (and other holiday favorites) in the weeks leading up to Dec. 25, including a special fan event on Dec. 5 at select AMC Theatres. Check your local listings to see if there's a screening happening near you.
Christmas movies you can stream on Netflix, Amazon, and Hulu
While you can't stream Christmas Vacation on Netflix, plenty of other holiday favorites are available. You can watch White Christmas, How the Grinch Stole Christmas (2000), Dr. Seuss' The Grinch (2018), and The Nutcracker and the Four Realms on Netflix this year. There are also a ton of Netflix holiday originals, including Klaus, Holiday in the Wild, and Let It Snow, all new in 2019.
Meanwhile, Amazon Prime members can stream It's a Wonderful Life, Holiday Inn, Prancer, and Jack Frost for free.
If you signed up for Hulu during the service's Cyber Monday promotion (or if you were already a subscriber) you can stream Home for the Holidays, Chasing Christmas, Christmas in the Heartland, The Spirit of Christmas, and A Very Brady Christmas.
But the best streaming service for Christmas movies is definitely Disney+. Beloved holidays films like Home Alone, The Santa Clause, The Muppet Christmas Carol, Mickey's Christmas Carol, and Miracle on 34th Street are all included with your subscription.