Is 'NCIS: Los Angeles' Canceled or Will There Be a Season 11?
NCIS and its subsequent spin-offs have some of the most loyal viewers in television. Year after year, viewers come back without fail, ready to see where the season will take their favorite characters.
Each show has seen massive success, but as time goes by, viewers wonder just how much life the shows have left. NCIS: Los Angeles has been going for 10 years now so it's getting close to the time where viewers start to get nervous when the networks announce which shows will get the ax. So let's get to it — has NCIS: Los Angeles been canceled or will it be renewed for season 11?
The show has been on air for nearly a decade
It's an impressive feat to be able to keep a show alive for 10 seasons. Not only has NCIS: Los Angeles made it to 10 years, it's done so thriving. The military procedural has consistently been a top performer for CBS. NCIS: Los Angeles' success comes as no surprise given the success of its predecessor, NCIS.
NCIS is currently in its 16th season and it shows no signs of slowing down, even though it has not been officially picked up for season 17. As with any show that has been on the air as long as NCIS rumors are swirling that the show's leads are gearing up to leave the show. For now, there's no confirmation that NCIS or its stars are going anywhere.
'NCIS: Los Angeles' is a spin-off of a spin-off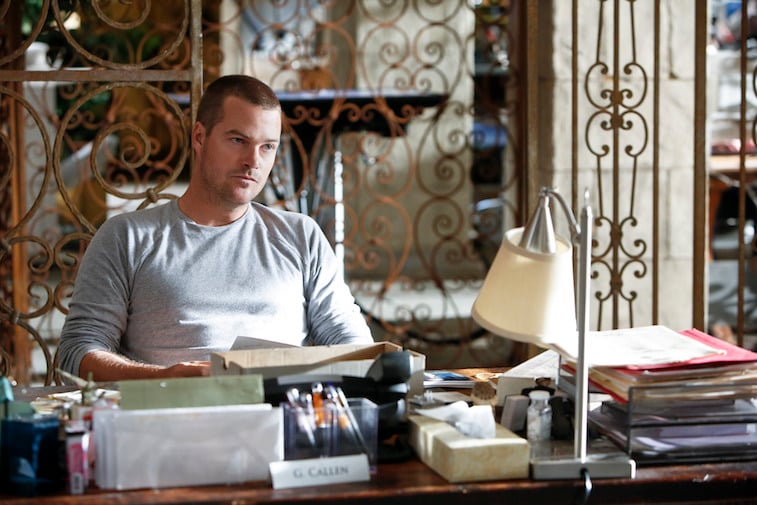 NCIS and its two spin-offs, NCIS: Los Angeles and NCIS: New Orleans have been on the air so long that it's easy to forget that NCIS was a spin-off of another long-running show, JAG.
But the creators of NCIS: Los Angeles remember their roots and are giving a nod to their past by bringing back two original characters from the hit CBS show. David James Elliott and Catherine Bell will reprise their JAG roles as Harmon Rabb and Sarah MacKenzie later this season.
Even though producers have wanted to bring back the stars in the past, this is the first time everything has lined up just right. Neither star has appeared as their characters since JAG ended nearly 15 years ago. Elliot will make his first appearance on May 12 and return for the season finale the following week. MacKenzie won't make her first appearance until the show's May 29 finale.
The CBS drama has been a massive success for its stars
There's no doubt that the stars of NCIS: Los Angeles feel like they won the lottery when they landed a job on the CBS show. Many of the show's stars saw their careers skyrocket after starting on the show.
Chris O'Donnell who many fans remember as the lovable McVet on Grey's Anatomy, has been a star of the show during its entire ten-year run. Though he had success before landing on NCIS: Los Angeles, his career took a massive upturn, earning the actor more than $150,000 per episode. Co-star LL Cool J also found immediate success in his role.
Before becoming an actor, LL. Cool J had a successful career as a hip hop artist. He later transitioned to acting, appearing in a handful of movies and television shows. However, once NCIS: Los Angeles came along, the actor's career took off and he has earned a reputation as a talented and respected actor.
Will 'NCIS: Los Angeles' be renewed?
There have been questions about whether NCIS: Los Angeles will return for an 11th season. Many fans are speculating that the series is wrapping up and that writers have been tying up loose ends all season.
While there has been no official word whether NCIS: Los Angeles has been renewed, we'd be surprised to see CBS pull the plug on their successful spin-off just yet. Though the show has been on for 10 seasons it still continues to pull in strong numbers. NCIS: Los Angeles averages over 7 million viewers per week. Stay tuned for the official word on whether we will see more of the gang from NCIS: Los Angeles next fall.