Is 'NCIS: New Orleans' Star Rob Kerkovich Married?
Fans know Rob Kerkovich for his long-running role as Sebastian Lund on CBS' NCIS: New Orleans. Off-camera, Kerkovich plays a self-deprecating, sarcastic being who keeps fans engaged through his various social media pictures and posts. Seeing as the Kerkovich previously admitted that he and Sebastian are similar, is Kerkovich single, too, or is he a taken man?
Will Sebastian ever have a relationship on 'NCIS: New Orleans'?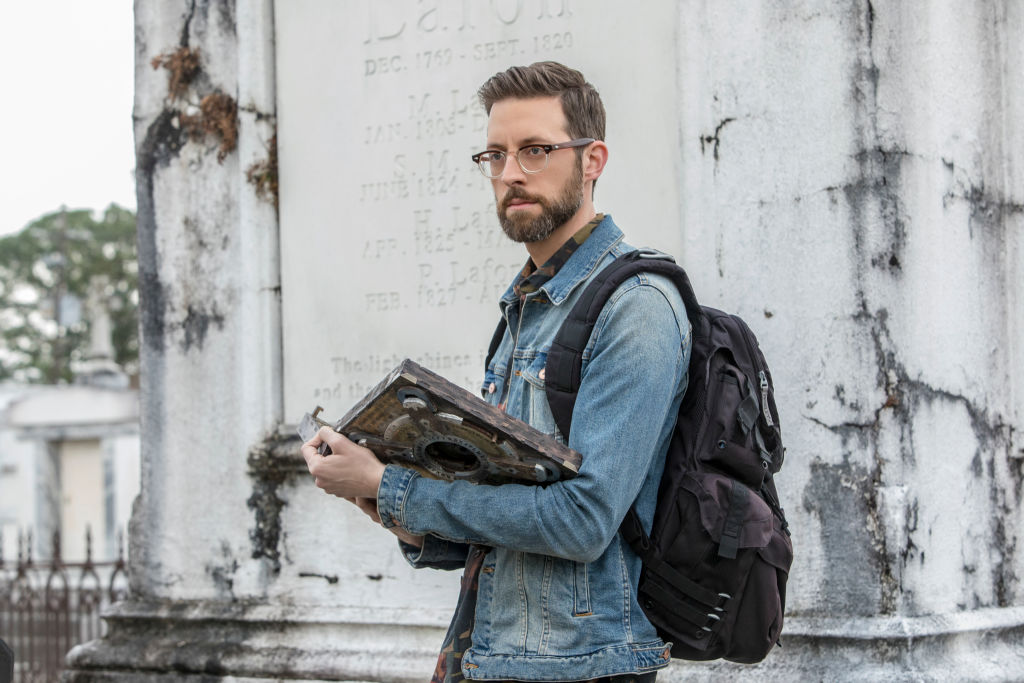 It seems everyone on NCIS: New Orleans is partnered-up, or having a fling, except Sebastian Lund. Way back in Season 1, Sebastian's supposed girlfriend, Melissa, who Dwayne Pride (Scott Bakula) assumed to be a catfish. She turned out to be real, but nothing long-term for Sebastian.
Through the previous seasons, writers have given Sebastian too few chances at finding love. Pride reunited with former flame, Rita Devereaux (Chelsea Field).
Tammy Gregorio (Vanessa Ferlito) has a fling every now and then. Hannah Khoury (Necar Zadegan) is still navigating the strained relationship with her husband, Ryan (Hal Ozsan), and a 10-year-old daughter, Naomi (Venus Ariel).
Dr. Loretta Wade (CCH Pounder) previously had a bad marriage but is happily single, raising two adopted young men. And Patton Plame (Daryl Mitchell) has two ex-wives, uninterested in finding another.
That leaves Sebastian as the only real eligible bachelor that would make any newcomer blush with his extensive knowledge of forensic science and Star Wars. If only the NCIS: New Orleans writers would give him somebody to love, fans could rest easy.
Is Kerkovich married?
Sebastian's love life is one thing, but Kerkovich has it figured out. It may bum out die-hard "Lund" fans to know that the actor is a happily married father.
The Massachusetts native has been married to his wife, Anjali Prasertong, since 2011. Prasertong has a personal Instagram page and another private page devoted to family life with the appropriate name, "The Kerkotongs."
Prasertong is a Registered Dietician whom Kerkovich adores. In a 2018 post of the happy couple, he said, "Seven years of this beautiful person standing by my side, holding me up, talking me off the ledge, and watching reality shows about monster makeup. Love you, Muffinhead."
Together, the two support various causes such as 2017 New Orleans Women's March and both are raising money for the Healthy Corner Store Collaborative which helps stores "maximize their business sustainability and increase the amount of fresh, healthy food they offer in-store." 
The couple is also expecting their second child
Not only is Kerkovich starring in a hit TV series, but he's about to become a father for the second time in February. Prasertong announced the pregnancy in full Halloween garb saying they'll welcome another boy to the "Kerkotongs."
NCIS: New Orleans doesn't return until February 2020, which means Kerkovich will have his hands full. Hopefully, Sebastian will see some kind of love interest by the end of season 6. Until then, we'll live vicariously through his hilarious tweets and family photos.