Goodbye Hollywood, Hello New York: TV Production Is Heading East Fast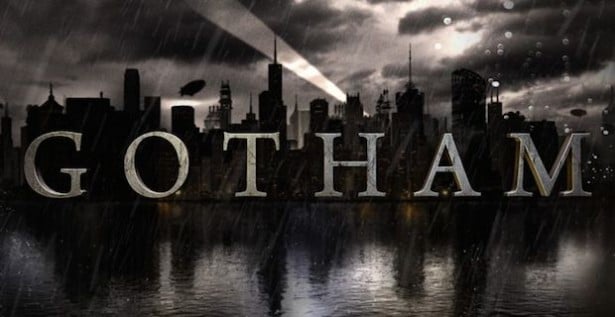 Los Angeles, once the film and television production capital of the world, continues to oversee an alarming trend of productions leaving California in order to save money in other states and countries via tax credits. And according to a new report from Film L.A. Inc., the big winner in the mass Los Angeles exodus is a city that only a couple of years ago was a relative ghost town when it came to television production: New York.
Film L.A. Inc.'s report showed that during the 2013-2014 television development cycle, more TV drama pilots were shot in New York than in Los Angeles for the first time ever. While 19 pilots were shot in Los Angeles, an impressive 24 pilots were shot in New York. Additionally, Los Angeles saw its overall pilot share for 2013-2014 drop to 44 percent, the first time Los Angeles has ever seen its share of pilots drop below 50 percent, and down from last year's 52 percent.
While the numbers still favor Los Angeles in a big way, considering that the remainder of pilots are spread out between New York, Vancouver, Atlanta, Toronto, and several other cities, you only have to look back several years to see how far and how fast Los Angeles has fallen out of favor for production. During the 2006-2007 television development cycle, for example, Los Angeles accounted for a whopping 82 percent of all television pilots.
But if you've been following the film and television industry over the past several years, the numbers shouldn't be at all surprising. Film production has been moving steadily away from Los Angeles for years now as producers chase tax incentives that make a huge impact on a film's bottom line. In fact, last year saw Louisiana of all places become the top film production capital of the world, with 18 of the 108 major-studio productions having been substantially shot in the state; California and Canada tied for second place, with 15. Still, it appeared that television production might be somewhat insulated from the shift due to Los Angeles' longtime ties with the TV industry, but it appears that won't be the case.
The big victory for New York film and television production is due in large part to the state's extensive tax credit program that, in 2009, was increased to more than $400 million. That number gave New York one of the highest tax incentive programs in the country, and the state has since seen the number of TV pilots shot there increase over 600 percent. The East Coast television push also includes high-profile new shows like Fox's Gotham, a show based on characters from the Batman franchise, and the upcoming Netflix-based Marvel series that will feature superheroes Daredevil, Jessica Jones, Iron Fist, and Luke Cage.
Worse yet for California, even if a pilot is shot in the state, that doesn't guarantee it's there to stay. The USA drama Graceland, for example, shot its initial pilot episode in Southern California before moving to Miami after the series failed to received the California Film & Television Tax Credit. Film L.A. President Paul Audley said, "California's current incentive program makes it hard to attract and retain new pilots and TV series." 
But the good news for California production is that lawmakers are close to expanding the 5-year-old California tax credit program, which many hope will stop the rapid flight away from the state. Although the numbers haven't been included in the bill yet, there's been talk of authorizing upwards of $400 million, which would match the New York 2009 tax incentive expansion that oversaw huge boosts in production.
"There is a bit of an arms race between one state and another state. But I feel very loyal to the movie industry, and it's part of California," Gov. Jerry Brown said in January. "We certainly want to keep as much production as we possibly can."
More From Wall St. Cheat Sheet:
Want more great content like this? Sign up here to receive the best of Cheat Sheet delivered daily. No spam; just tailored content straight to your inbox.