Is Nikki Bella Over John Cena? The 'Total Bellas' Star Gets Emotional About Their Breakup During a Trip to Napa
It's been almost a year since Nikki Bella and John Cena called off their engagement, but the Total Bellas star is still processing their split. In a teaser for Sunday night's season finale, Nikki and her twin sister Brie Bella take a trip to Napa. It's the first time Nikki has returned to NorCal wine country – where she and her ex-fiancé planned to wed – since their breakup, and the visit brings up some painful memories.
Heading back to Napa is hard, but Nikki finds a way to enjoy herself 
"This is the first time I've been back in Napa since my big breakup and I just immediately get all the memories. But a part of me is like, 'OK, Nicole. Now you have to make new memories,'" she says.
In the clip, Nikki says she's trying to see Napa as more than just the place where she and John would have gotten married. "I definitely made Napa as lot about the ex," she tells her sister. "But I think because I have such a love for wine that it makes it feel OK."
Still, visiting California isn't easy, and the first part of the trip evidently involved some tears. "I think that's why I was crying so much yesterday," she says. "I feel like it was the first time I truly started my grieving and healing process."
Nikki says it would "kill" her to see John with another woman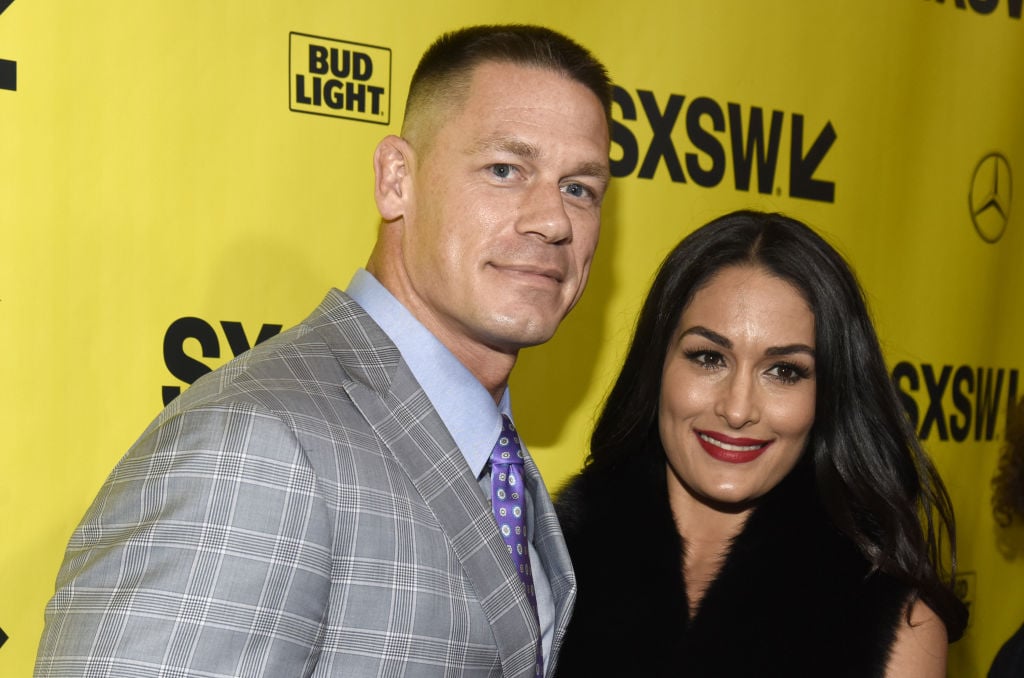 As the sisters sip wine together, Brie asks Nikki if she'll be OK if John is spotted with a new girl. Nikki admits seeing her ex move on with someone else would be hard. (After reconciling briefly after calling off their engagement, the couple broke up for good in July 2018.)
"No matter what, the next time I see him with someone it's gonna kill me," she says.
But Nikki also says she's ready to move on. "I still have a long way to go," she says. "But honestly, I'm ready for a new me. I need it."
Nikki is currently single, though there are rumors she's in a relationship with her Dancing with the Stars partner Artem Chigvintsev. (She insists they're "just friends.") The WWE diva told US Weekly in February that she's having fun dating and added that she and her ex still have a good relationship.  
"I've always been grateful to have John in my life and to have a man like that. He's an amazing man. And even through such a hard breakup, he has been truly so amazing."
The day before the clip was released, Cena shared a cryptic tweet that some followers interpreted to be about his ex.
"Love, without effort, is not enough to keep any relationship together," he wrote.
The season finale of Total Bellas airs Sunday, March 24 at 9/8c on E!
Read more: 'Total Bellas': The Real Reason Nikki Bella Went on a Date with 'The Bachelorette' Star, Peter Kraus
Check out The Cheat Sheet on Facebook!