Is Pauley Perrette's New Sitcom 'Broke' Funny?
Though Pauley Perrette is best known for starring as Abby Sciuto in the primetime procedural NCIS, she recently departed the CBS crime hit. Now, she stars in the network's new sitcom Broke. And, though the network labels the show as a comedy, it fails to inspire many laughs, capitalizing on a premise that would better suit an audience unafraid of imminent financial ruin as a result of the Coronavirus (COVID-19) pandemic. Not to mention, the few clever dialogic exchanges fall victim to predictability, as the laugh track — which should align with viewers' sentiments — seems random and never-ending.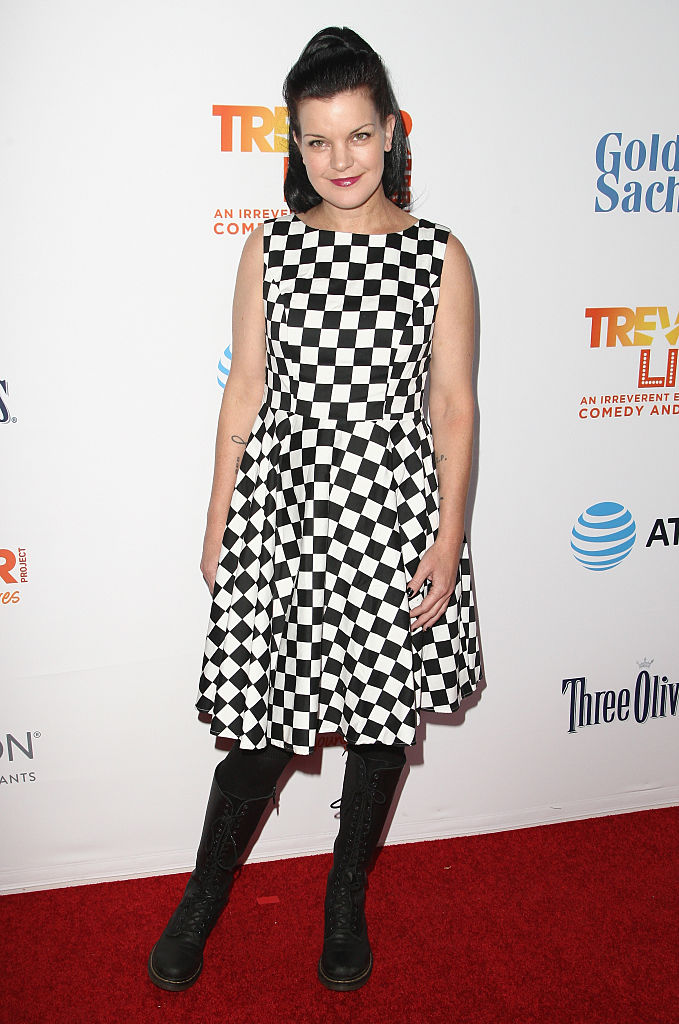 Jackie (Pauley Perrette) is a single, suburban mother living in poverty. When her outwardly lavish and quite wealthy estranged sister comes home — on the pretense that she wants to rebuild their relationship — Jackie is baffled. Until…Jackie discovers that her sister and her husband have gone broke, and they have nowhere to turn. 
The show attempts to use the age-old "family is forever" thematic undertone to save its forced comedy and shallow premise, but two sisters on opposite sides of the social spectrum fighting in a bar is simply cheap and uninspired humor. 
The incessant laugh track in 'Broke' has got to go 
Every few seconds, if you're lucky, a very unrealistic laugh track comes in, as to indicate that what you just heard was funny. The problem: you receive sounds of boisterous hysteria for — what is at best — witty banter. And, witty is a generous term, as the jokes are so staged — so pre-meditated — that the lack of unpredictability strips the punch line of its value. "Aunt Hoity" and "Uncle Toity" is simply not that funny. And, neither is Jackie yelling "Stop being charming when I'm angry!" The dialogue is eye-roll worthy.
The laugh track never stops, and it takes away from the show's brighter moments. Some of the lines are sweet, some of the conversations are not necessarily unfunny, and the premise has the potential to reach lovable sitcom heights… if it discovers opportunities for originality.
Broke must avoid further resorting to surface-level two-dimensional characters who we are supposed to believe are "good people deep down." In short, it's old hat. Yet, Pauley Perrette is a shining light, working with a subpar script, and dialogue that is hard to deliver convincingly. 
As for former 'NCIS' star Pauley Perrette, she's not half bad in 'Broke' 
As for the main characters in Broke, Pauley Perrette does boast the most convincing character. And, it's not because she has been written better, it is because she manages to deliver her unbelievable lines with a sense of credibility and conviction. 
Perrette is a strong actress working with bad writing. Perrette is the show's saving grace. If those behind the production cut the laugh track, the show may manage to stay on the air as one of those sitcoms that can keep a smirk on your face — without ever catalyzing a laugh-out-loud moment. That is if the imminent threat of a depression does not strip the show of its appeal — saddening instead of amusing viewers with each fiscal sacrifice made. Unfortunately, timing is everything, and both the showrunners and several of the actors struggle with it.