Is Pete Davidson Kaia Gerber's First Boyfriend?
Celebrity relationships come and go — especially with Pete Davidson. The Saturday Night Live comedian came into the spotlight after his whirlwind romance and brief engagement to singer Ariana Grande, and fans have been keeping up with his personal life ever since. From dating 46-year-old Kate Beckinsale to Once Upon a Time in Hollywood star Margaret Qualley, Davidson seems to move quickly from woman to woman.
Now, it looks like he has a new relationship — and it's with Cindy Crawford's supermodel daughter, Kaia Gerber. Gerber's only 18 years old, and it's making us wonder if this is her first serious relationship. Here's what we know.
Kaia Gerber and Pete Davidson have been fueling romance rumors since October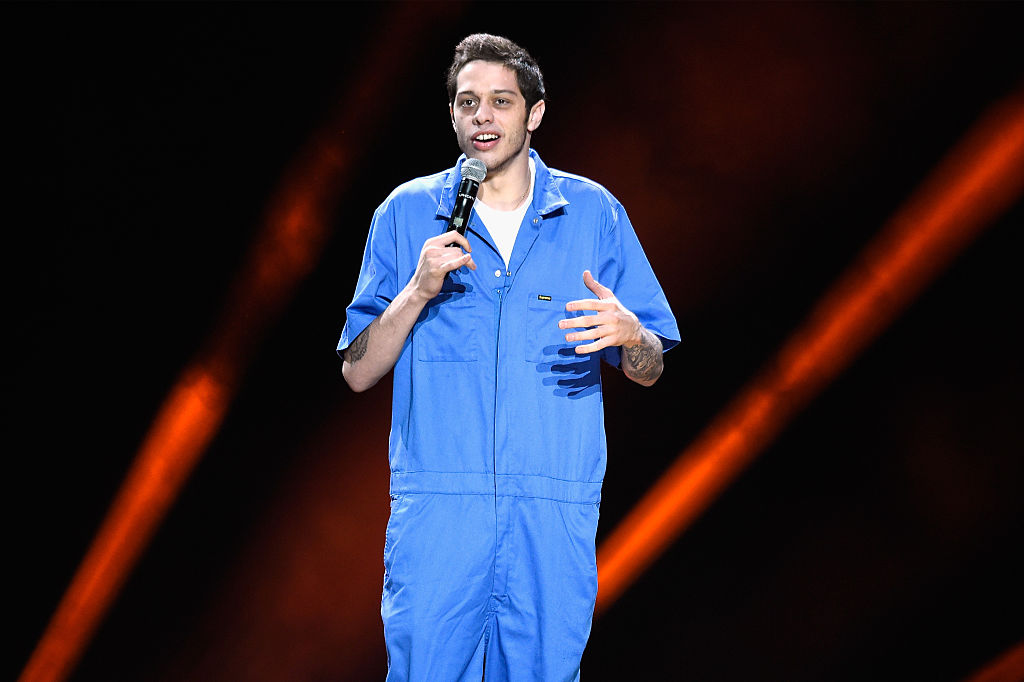 Davidson seemed to move on from his relationship with Qualley quickly, as fans started to notice him getting ultra-close to Gerber back in October. According to Page Six, Davidson and Gerber likely met when Davidson made his runway debut with Alexander Wang back in June 2019. Since then, they seem to have kept in touch, and they've been spotted in New York City together more and more despite Gerber staying in Malibu full-time.
"Kaia and Pete are definitely in a romantic relationship," an insider told E! News. "They started hanging out alone more often after meeting up in NYC in October. Kaia expressed she loved Pete's personality. She thinks he is charming and is very intrigued."
For Davidson's birthday on Nov. 16, Gerber was also spotted buying a large birthday cake and banana pudding from Magnolia Bakery. And they attended the SNL afterparty together.
They've recently started showing some PDA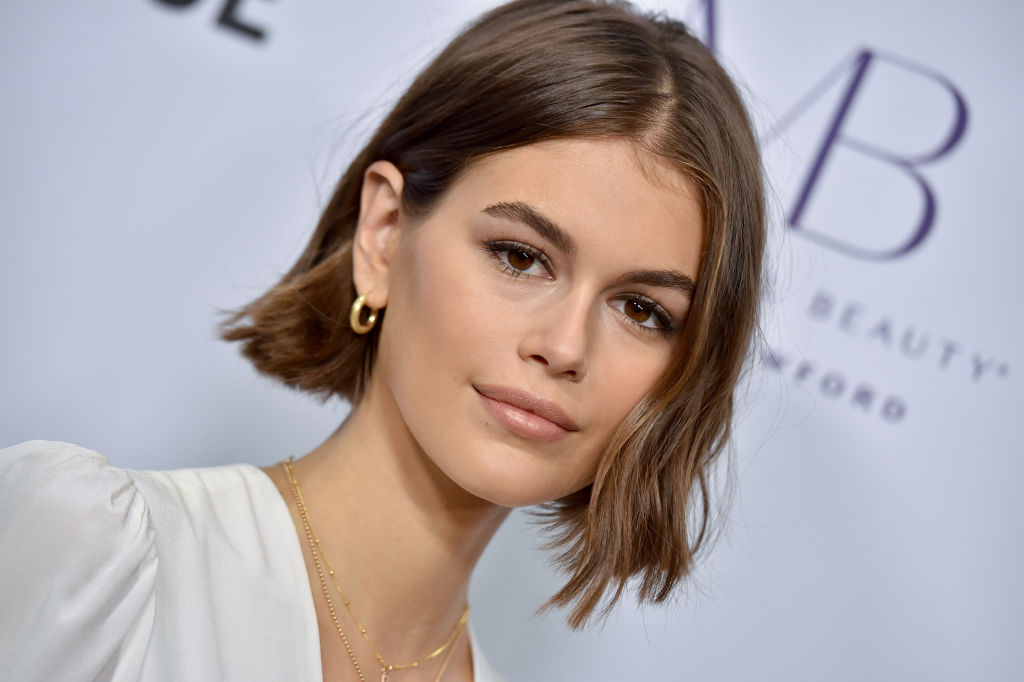 It looks like Gerber and Davidson are ready to take their relationship a bit more public. While neither of them has made affirmative statements regarding their relationship status, E! News reports the couple attended a Charlotte Lawrence concert in New York City on Nov. 18. And they were spotted kissing in public while on their date.
"Pete and Kaia seemed playful and happy, but also tried to remain low-key, viewing the concert from the upstairs balcony mostly out of sight," a source told the publication. "The two shared a long kiss, but appeared embarrassed when the crowd below began to take notice of them. They seemed to be getting along very well, and are starting to coordinate their outfits."
This seems to be the first public kiss between the two as well, though they were previously spotted holding hands while in a grocery store together.
Is this Gerber's first real romance?
With Gerber only 18 years of age, is this her first romance in the public eye? According to W Magazine, she dated fellow model Wellington Grant prior to her relationship with Davidson. The publication notes Gerber and Grant posted a sweet selfie to social media while they were walking Fashion Week together in Paris. And it seems Gerber and Grant walked multiple runways together prior to Fashion Week, too. They reportedly teamed up for Coach, Salvatore Ferragamo, and Micheal Kors, just to name a few.
We didn't hear much about Gerber and Grant's romance when it happened, so we're not sure how serious it was. But it looks like Grant has since moved on, according to his Instagram. He tagged another young woman in an Instagram post of him smiling with the caption, "this how u make me feel."
It's certain Gerber's romance with Davidson is getting way more media attention than any relationship she could've had with other models due to Davidson's reputation. We'll have to wait and see if their romance lasts or fizzles out completely over time.
Check out Showbiz Cheat Sheet on Facebook!