Is Pippa Middleton Royalty? And Will Her New Baby Have a Royal Title?
Pippa Middleton and her husband James Matthews have welcomed a new baby to their family. Kate Middleton's sister gave birth on October 15 at 1:58 p.m. to a boy weighing 8 pounds and 9 ounces.
The happy news follows Prince Harry and Meghan Markle's announcement that they are expecting a baby sometime in the spring of 2019. But unlike Harry and Meghan's bundle of joy – who could be a prince or princess, if the Queen grants him or her the honor — Pippa's son won't have a royal title.
Pippa Middleton isn't royalty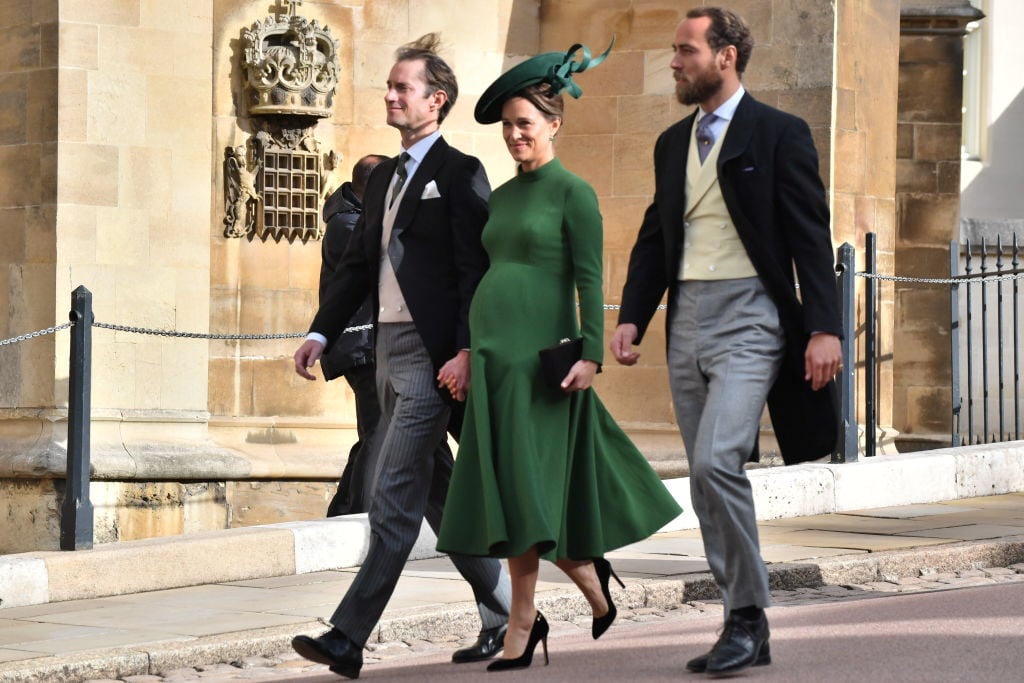 Pippa Middleton might be the sister of the future Queen consort of England and a regular at royal events like Princess Eugenie's wedding, but hob-nobbing with royals isn't enough to make her royalty. In fact, her family is decidedly un-royal.
Unlike William and Harry's ancestors, who come from Europe's most famous royal families, the Middletons have a far more humble background. On their mother's side, Kate and her younger sister Pippa come from a line of builders and coal miners. Her father comes from a family of lawyers. The Middleton sisters' mother Carole was a flight attendant and their father Michael was a flight dispatcher before they founded the party-planning business that made them millionaires.
The Middletons do have some distant royal relatives, though. In 2012, an Australian genealogist discovered the family was connected to William Petty FitzMaurice, the 1st Marquess of Lansdowne, who served as prime minister of England in the late 18th century. But that's not enough to make them royals themselves.
Will Pippa – or her baby – ever get a title?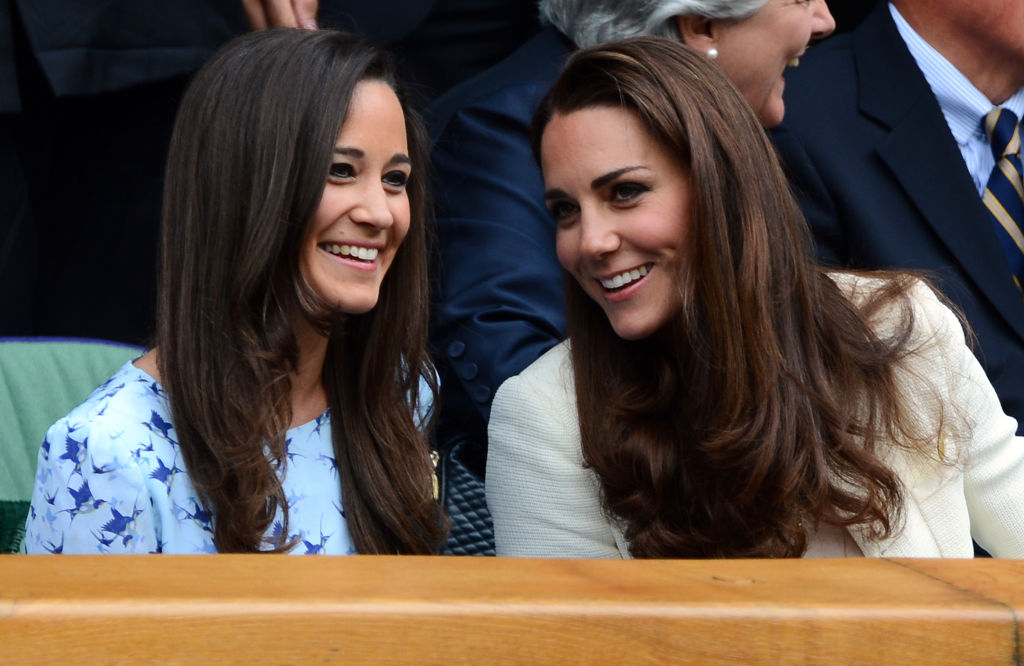 When Pippa's sister Kate married Prince William in 2011, she received the title the Duchess of Cambridge. Kate's three children, George, Charlotte, and Louis, who are third, fourth, and fifth in line for the throne, are all princes and princesses.
As the future king, Prince George will the first English sovereign in hundreds of years to have commoner grandparents. Because of that, some have argued there is a case for ennobling the Middletons, perhaps granting them an earldom. But that would be an unusual move.
The Queen does have the power to create hereditary peerages. However, in recent years, she's only handed them out to people who've married into the royal family. The last time a non-royal was granted a hereditary title was 1984. If her father did become an earl, Pippa would become a Lady. But her child wouldn't get a title, and Pippa's brother would inherit the earldom, even though she is the eldest child.
The one title Pippa might get
For now, Pippa, James, and their new baby might spend time with the royal family, but they're not likely to get titles of their own. But there is one title Pippa might get in the future.
In 2008, Pippa's father-in-law David Matthews purchased a Scottish estate, Glen Affric. The estate came with a title, Laird of Glen Affric, which his son James could inherit when his father dies. If that happens, Pippa could become known as the Lady of Glen Affric.
But there's a catch: Laird isn't really a noble title, and the practice of calling laird's wives ladies has fallen out of favor. Plus, there's a chance the family will sell the Glen Affric property before it passes to James.
While chances are slim that Pippa will ever officially become part of the nobility, there's always a chance. Queen Elizabeth won't be the monarch forever. Perhaps Prince Charles or Prince William will be more open to formally bringing the Middleton family into the royal fold.