Is 'Pitch Perfect 4' In the Works? Hailee Steinfeld Has the Scoop
Calling all Bella fans: The Pitch Perfect franchise might officially have a fourth movie in the works. Rumors about the next installment have been strong since the 2017 release of the third movie. Hailee Steinfeld (who played Emily) addressed the rumors on a recent episode of Watch What Happens Live With Andy Cohen. Here's where things stand.
This Bella said she'd be part of a fourth 'Pitch Perfect' movie 'for sure'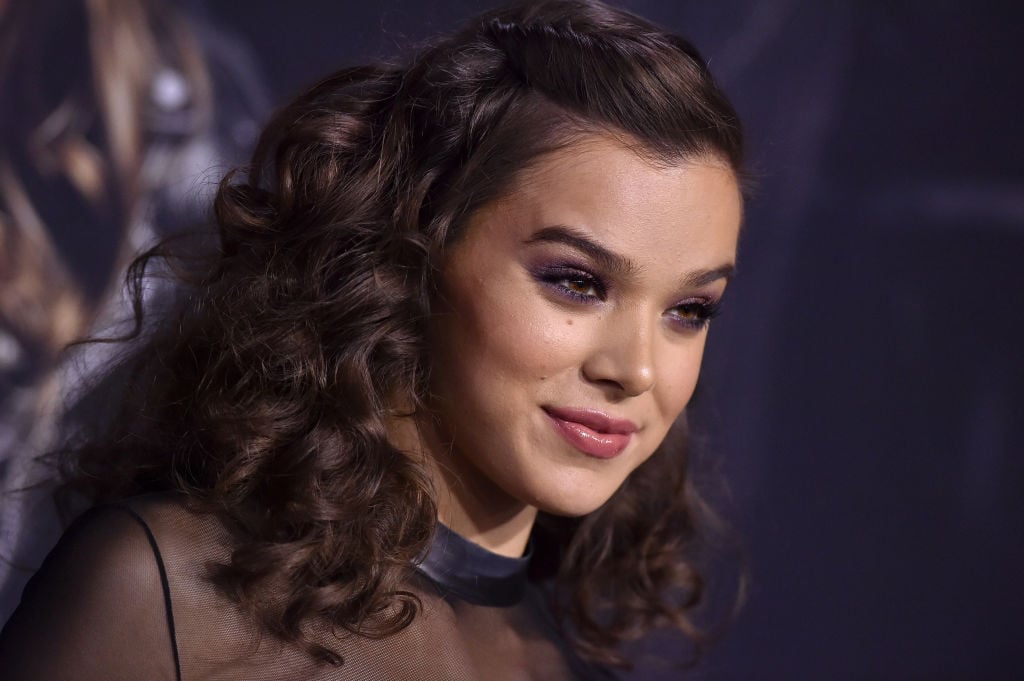 The Bellas last performed on a USO tour before they parted ways. The third film left enough material for more story and some of the stars are on board. Anna Camp, who played Aubrey in the first three Pitch Perfect films, told Entertainment Tonight she's "down" for a fourth.
"I love those girls and I love playing my character, so if they needed me I would be there, for sure."
It's no wonder Camp would want to reunite. The cast grew close during filming. Ester Dean (who played Cynthia Rose) told Refinery 29 just how close they were.
"I wish [fans] could be behind the scenes to see how we check each other's hair, how we celebrate each other's birthday," she said. How we are there if [someone goes through a] breakup. It's important for anyone to see that bond, on set and off because I don't know where else is showing that without a guy in the middle."
Rebel Wilson said there are 'things in the works'
The most outspoken Bella, Rebel Wilson (who plays fat Amy), hasn't been subtle about another movie. She first suggested the fourth installment while on The Ellen DeGeneres Show when Degeneres questioned why the cast all held up four fingers in an Instagram photo.
"I mean, I can't say anything officially, Ellen," Wilson said. "But we just love each other, all of us girls."
Wilson then added, "I'll be filming another musical film in the next 12 months. I can say that."
She could've meant Cats, which she was a part of, but continued hinting at something more. The original Pitch Perfect movie came out in 2012, with the third film grossing $185 million worldwide.
"There's some things in the works. I'm sure Universal is going to hate me for saying this," Wilson said in another interview. "All us Bellas love each other. We just want to work with each other. The girls are just awesome."
She continued directly addressing the rumor of Pitch Perfect 4.
"We've heard there might be, so we're very encouraging about it."
Here's what Hailee Steinfeld says about a 'Pitch Perfect 4' film
As if Wilson's comments aren't enough to fuel the Pitch Perfect 4 fire, Dickinson star Steinfeld had a different response to the rumors. When a fan asked her directly, Steinfeld said, "I have no idea and I mean that truthfully."
Don't let that misdirect you. Steinfeld relayed her interest in the possible project.
"If it is, I would love to do that again," she added. "So, if there is a fourth, that would be news to me and very exciting news."
Maybe that's not a solid "yes," but it's not a "no," either. We'll take it.