Is Prince Charles Also a Duke? How His Royal Titles Have Changed Over the Years
The British royal family has a bewildering array of titles and names. You might think that the only time royal titles change is when a prince or princess grows up and inherits the title of king or queen. Not so! Royals add or change titles depending in part on their age, marital status, royal duties, and even what part of the world they're in at the time.
Royal family members may also have a different royal title for each country within the United Kingdom. Those different countries include England, Wales, Northern Ireland, and Scotland. They generally receive their regional royal titles when they reach majority or get married.
A prince by any other name…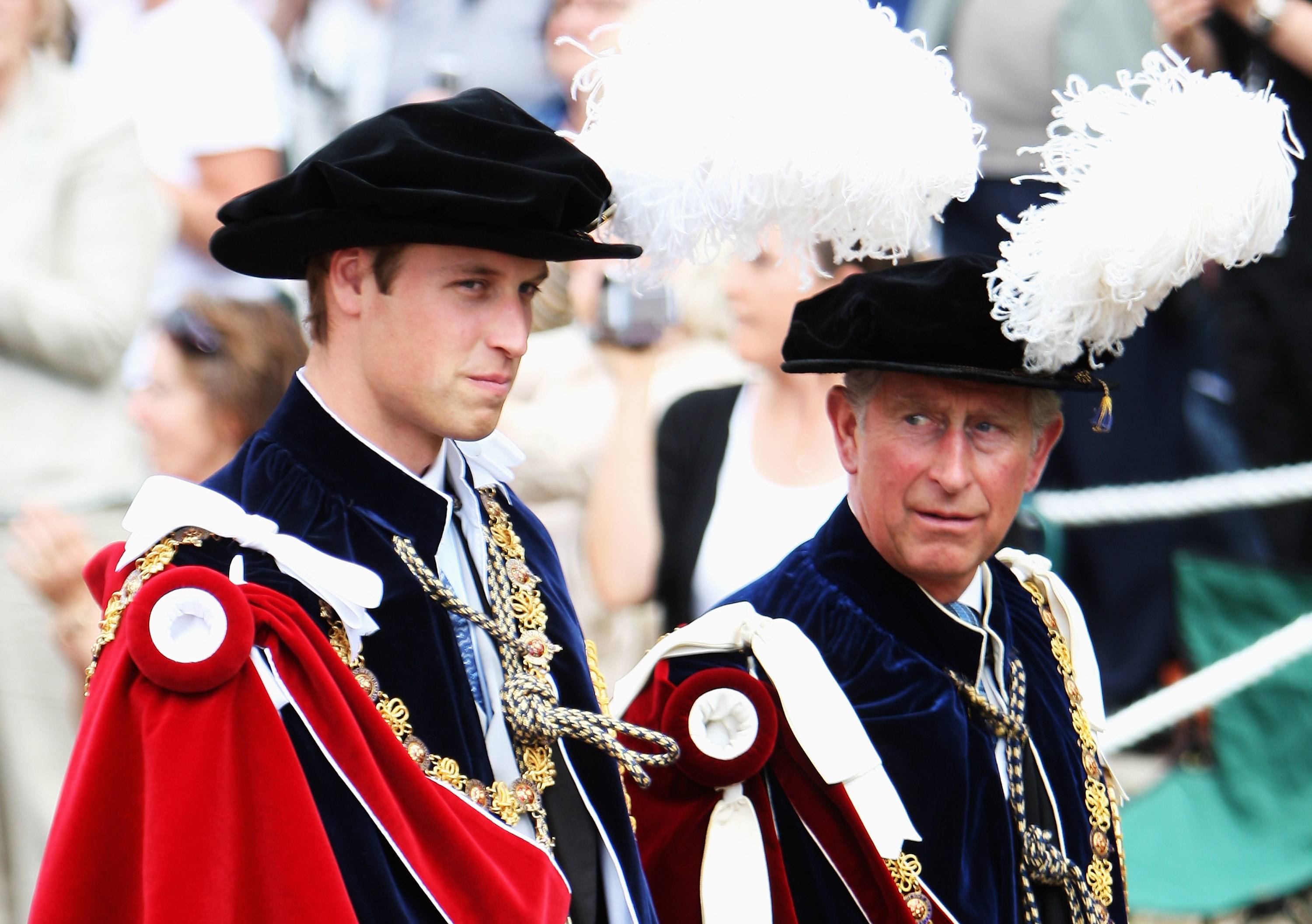 He's Charles Philip Arthur George. He's also His Royal Highness, The Prince of Wales, Earl of Chester, Duke of Cornwall, Duke of Rothesay, Earl of Carrick, Lord of the Isles, Baron Renfrew, and Prince and Great Steward of Scotland. He may also one day be Charles the Third, King of England.
Actually, that lengthy list of titles isn't even his complete, official name. Prince Charles' complete name is made up of titles, honors, and ceremonial roles. Take a deep breath, because it's:
His Royal Highness Prince Charles Philip Arthur George, Prince of Wales, KG, KT, GCB, OM, AK, QSO, PC, ADC, Earl of Chester, Duke of Cornwall, Duke of Rothesay, Earl of Carrick, Baron of Renfrew, Lord of the Isles, and Prince and Great Steward of Scotland!
How would you like to sign that name?
Besides this array, Charles also holds several honorary military ranks. These include Field Marshal, Admiral of the Fleet, and Marshal of the Royal Air Force.
All of Prince Charles' royal titles 
Prince Charles is said to be very proud of his Scottish roots and that's a good thing because many of his hereditary titles are Scottish.
The Prince of Wales
Prince of Wales is a royal title given exclusively to the heir apparent to the throne. The title was conferred on him in 1958, at the age of nine. The investiture ceremony took place in 1969 when he was 20. Interestingly, this title must be created anew each time it's needed. He's been the Prince of Wales longer than anyone else, mostly due to his early start and his mother's long-lived genes.
The Earl of Chester
The Earl of Chester title is another royal title reserved for the future monarch. Like the Prince of Wales title, it isn't inherited. Instead, it's created and bestowed as needed. He became the Earl on the same day he was named Prince of Wales, although the investiture took place in 1969. Prince William will follow in his father's footsteps as Earl of Chester, as will his son.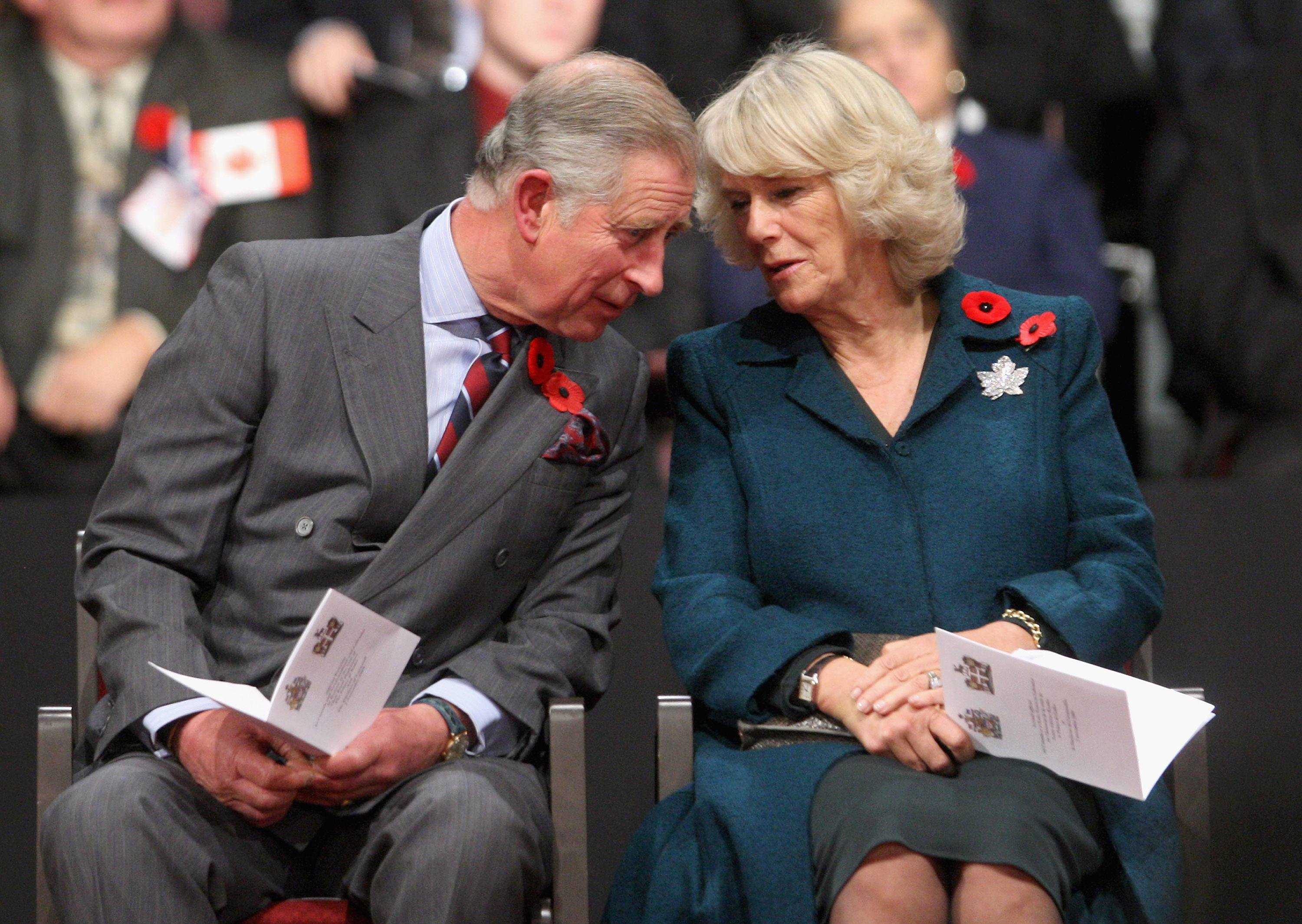 The Duke of Cornwall
When Queen Elizabeth ascended to the throne in 1952, her eldest son and heir became the 24th Duke of Cornwall. He has held this inherited title for well over half a century. When he becomes King, Prince William will become the new Duke of Cornwall.
The Duke of Rothesay 
Prince Charles became the Duke of Rothesay when he became heir apparent in 1952. He is the oldest heir apparent in British history, and also holds the record for staying in that position the longest.
Earl of Carrick
Robert the Bruce, King of Scotland from 1306 to 1329, was Earl of Carrick before becoming king. An Act of the Scottish Parliament in 1469 declared that the Dukedom of Rothesay and Earldom of Carrick would pass to the heir apparent to the throne. With the union of the Scottish and English crowns in 1603, both titles became inheritable by the heir apparent to the throne of Great Britain.
Lord of the Isles
These are the Western Isles of Scotland renowned for their single malt Scotch whiskeys.They're remote and were once fiercely independent. Some areas express their independent streak by continuing to speak Scots Gaelic in preference to the Queen's English.
Baron Renfrew 
This is one of the lesser titles that goes to the heir apparent. Renfrew is an ancient royal town that's now part of the Glasgow metropolitan area.
Prince and Great Steward of Scotland
These titles date from medieval times and were originally separate. Once again, they're inherited by the heir apparent.
Just as the Queen's titles have changed throughout her life, so to have Prince Charles'. And they'll continue to change – as they will for his sons, daughters-in-law, and grandchildren. It's all part of being a royal!
Check out The Cheat Sheet on Facebook!