Is Prince Charles Planning on Following the Swedish Royals and Taking Away Titles From Family Members Once He's King?
It's going down in the Swedish royal family. Lately, the situation with the Swedes has seemed more like something out of a Kardashian drama than anything from the upper crust of society.
Earlier this week, King Carl XVI Gustaf announced that his grandchildren would no longer be members of the royal house. Does this mean that other royal families, like the Britts, will follow suit?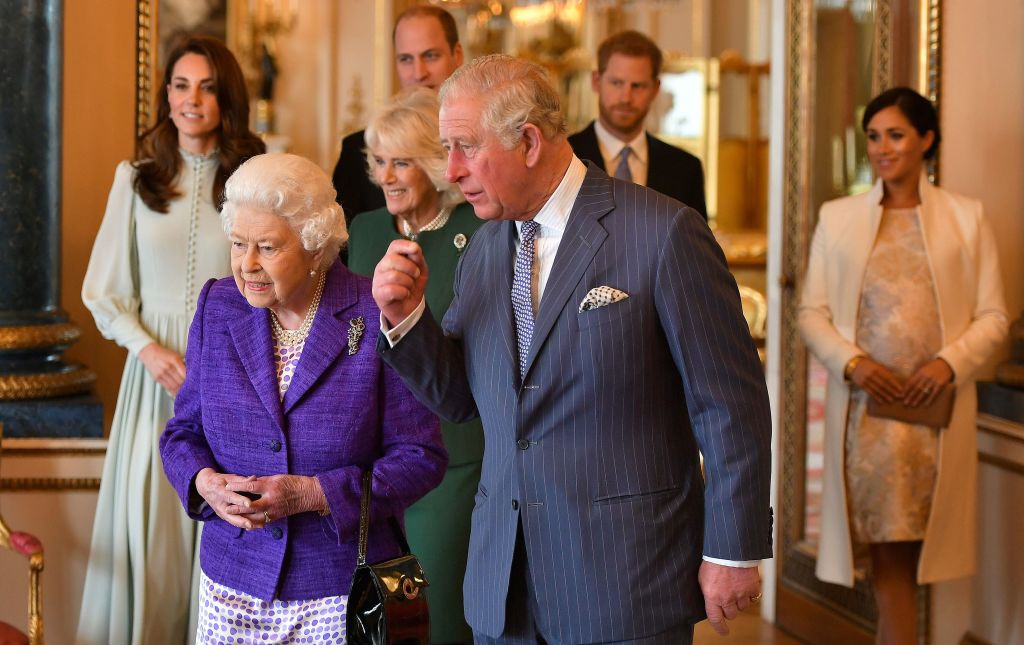 King Carl XVI removes grandchildren's titles
King Carl XVI and his wife Queen Silvia have seven grandchildren. Due to the King's decision, five of his grandchildren will no longer have their HRH titles. Along with the loss of the titles, they will no longer be expected to perform the duties of a royal.
"His Majesty The King has decided on changes to The Royal House. The purpose of these changes is to establish which members of The Royal Family may be expected to perform official duties incumbent on the Head of State or related to the function of the Head of State," the palace announced in a statement obtained by People.
"His Majesty The King has decided that the children of Their Royal Highnesses Prince Carl Philip and Princess Sofia, and the children of Her Royal Highness Princess Madeleine and Mr. Christopher O'Neill will no longer be members of The Royal House."
Will the children be regular citizens?
Though the children are no longer His and Her Royal Highnesses, they will still retain their Prince and Princess titles. So Princess Leonore, Prince Nicholas, Princess Adrienne, Prince Alexander, and Prince Gabriel will all still keep those titles. The only difference is that the titles are now personal and will not be passed on.
The only children who will remain royal are Crown Princess Victoria's kids, Princess Estelle and Prince Oscar, as they are directly in line for the throne.
Royal reactions to this change
Princess Madeleine and Prince Carl Philip both took to Instagram to respond to their children being stripped of their titles.
"Earlier today, the court announced that Leonore, Nicolas and Adrienne will no longer belong to the royal house," Madeline wrote. "This change has been planned for a long time. Chris and I think it's good that our children are now getting a greater opportunity to shape their own lives as private individuals in the future."
Her brother, Carl Philip, shared similar sentiments.
"Today, the King announced the decision that our children no longer hold the Royal Highness position," he wrote. "We see this as positive as Alexander and Gabriel will have freer choices in life."
"They will retain their prince titles and their duchies, Södermanland and Dalarna, which we value and are proud of. Our family has strong connections to both landscapes and we maintain our commitment there."
"We will continue to focus on our heart issues and commitment. We will also continue to support the King and Crown Princess – our future head of state – and participate in the King's House activities as we wish."
Will Prince Charles remove HRH titles as well?
This news has certainly shaken up the world of the royals and people are starting to wonder whether Prince Charles will follow King Carl's lead once he takes the throne.
The idea is not completely out of the realm of possibility as Queen Elizabeth II already previously denied Prince Andrew's daughters, Princess Beatrice and Princess Eugenie the chance to be full-time royals.
The Queen, along with her son, Prince Edward, also decided that his children would not have the Prince and Princess titles.
And it seems like the British royals may be working towards streamlining the royal family anyway as the newest royal, Archie Harrison Mountbatten Windsor has yet to receive a title.
Only time will tell what Charles will do once he officially takes the throne.