Is Prince George Still the Most Famous Royal Child?
Royal children can be just as popular as their parents. In the case of Prince William and Kate Middleton, their three kids are famous and adored by many people around the world.
The oldest one, George, has especially been in the spotlight since the day he was born. For a long time, he was no doubt he was the most famous royal baby on the planet.
However, these days, with the influx of more children, such as Prince Harry and Meghan Markle's son Archie, is Prince George still the most popular? Read on below to find out.
How old is Prince George?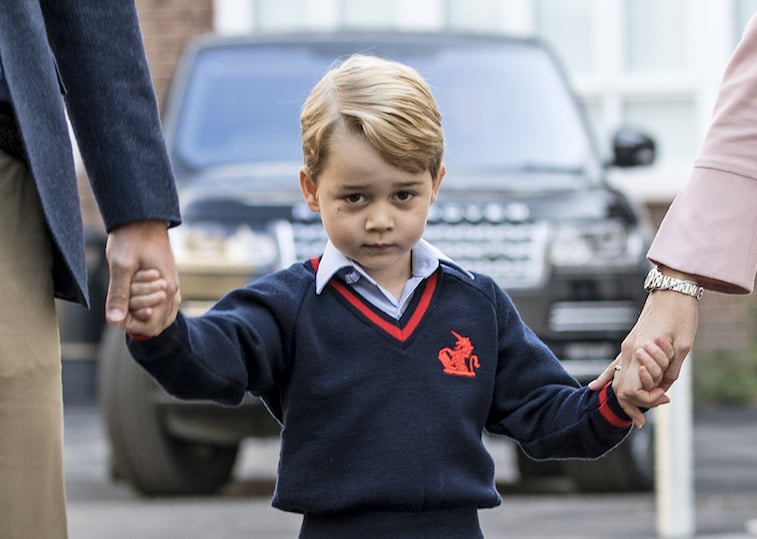 Prince George was born on July 22, 2013 as the much-anticipated first child of Prince William and Kate Middleton. He is turning six years old in 2019.
He currently attends Thomas's School in the Battersea neighborhood of London. He started school in 2017 at four years old.
Prince George also has two younger siblings: Princess Charlotte (b. 2015) and Prince Louis (b. 2018)
How popular is Prince George?
Prince George is currently third in line to the throne after his father, Prince William, and grandfather, Prince Charles. While George is still very young and has reportedly not been told of this future career path yet, the public is very much aware of the fact that George has a real chance of becoming king later on in life. As such, he is often given a lot of attention in the media.
Before he was even a year old, in 2014, Prince George accompanied his parents on a tour to Australia. The public could not get enough of the young prince and many folks fawned over photographs of him meeting Australian animals, playing with other children, and receiving gifts from government officials.
As he grew older, people also showed their love for him in different ways: making memes. George has shown many adorable expressions when out and about with his parents, so fans decided to turn them into funny posts on the internet.
Most of these memes involve George looking down on commoners like Meghan Markle, though of course we know that the real-life Prince George most likely doesn't do that as he is not aware of the fact that he is different from everyone else.
Nevertheless, fans find these memes funny since he is still a future king after all.
Something else that shows how popular Prince George is, is the "Prince George effect." Ever since he was born, any item he is seen with often ends up becoming more in-demand. Many brands have seen an increase in sales thanks to George using their products more than once.
Is Prince George still the most famous royal child?
There's no doubt that Prince George is still very famous and his popularity doesn't seem to be going away anytime soon. However, Meghan Markle and Prince Harry's new child, Archie, is getting a lot of attention as well. Could Archie end up being just as popular as George?
The truth is that it's too soon to tell whether Archie will be a real rival to George since Archie is only two months old. People currently are enamored with Archie and they will likely be extremely curious to see him when he accompanies his parents on their trip to southern Africa in the fall, but it's important to remember that Meghan and Harry do not want their son to be super famous.
The Duke and Duchess of Sussex have shown time and time again that they want Archie to live a normal life away from the press and craziness of the royal family. This means that the couple will probably not show Archie off as often as Prince William and Kate Middleton do with their children.
And if Archie isn't seen often, Prince George can easily maintain his status as the most famous royal kid.