Is Prince Harry Really a Fake Activist?
Prince Harry is one of the most vocal members of the royal family when it comes to speaking out for environmental causes. From the time that he was very young, Prince Harry has lent his time and energy to many causes that are important to him, including fighting global warming and animal rights.
When he met and married Meghan Markle, who also passionate about doing good in the world, his enthusiasm only increased. Still, some royal watchers are speaking out, calling into question Prince Harry's commitment to the environment – and there could be some truth to what they are saying.
Prince Harry speaks out about the environment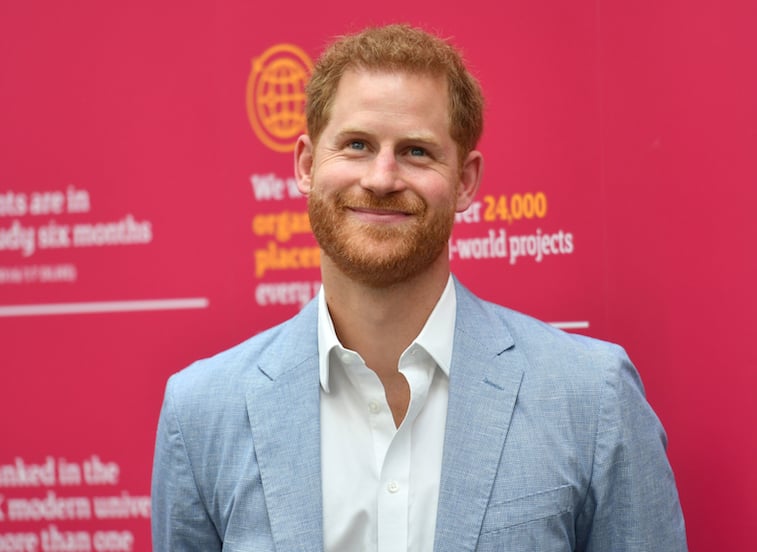 While many members of the royal family tend to stay fairly silent about issues affecting the earth, Prince Harry has emerged as likely the most socially aware in his circle.
He has no problem speaking out about the dangers to the environment and within the past year and a half, he has gotten involved with several major projects to raise awareness of climate change and global warming. Recently, he sat down with Jane Goodall and revealed that he has always had a deep connection to nature.
He also stated that he and Meghan Markle only want to have two children in total because they want to be kind to the planet and leave something better for their children and the rest of the next generation.
Prince Harry also recently attended a major climate change event in Sicily, hosted by Google. He made a splash at the event, giving a speech in his bare feet. The event was mainly attended by super-rich activists and celebrities and lasted for three days. Ironically, even though Prince Harry spoke at the event in an effort to raise awareness, he ended up receiving a great deal of backlash.
Prince Harry has been called a 'fake activist'
Shortly after the climate change conference, fans took to social media to complain about the way that Prince Harry arrived and left the event. Reportedly, Prince Harry took a private jet to and from the event.
Flying private is not nearly as environmentally friendly as flying commercial — up to 10 times more carbon emissions than flying commercial, according to a recent article.
The climate change conference isn't the first time that Prince Harry has been hit with the hypocrite charges. He has been known to utilize private transportation in the past, including private helicopter and luxury jets. Earlier this year, he and Meghan Markle were slammed in the media for the expensive redesign that they did on their home, Frogmore Cottage. Critics claimed that they could have used all that taxpayer money (around $3 million in total) on climate change causes.
Is Prince Harry really a hypocrite?
While there is definitely some legitimacy to the claim that Prince Harry isn't practicing what he preaches in terms of being kind to the environment, it also seems as though there's really no way for him to win.
Certainly, there would be some safety concerns if Prince Harry were to travel commercially to all of the events that he attends. It also isn't as fast, so he might not be able to get to everything on his schedule in a reasonable amount of time.
Hopefully, the awareness that Prince Harry is able to raise about the dangers facing the environment is enough to offset any potential damage that he does through travel via private jet. If, in fact, he is able to inspire others to get involved, and a lasting change is able to be made so that future generations will be able to live in a healthier environment.