Is Prince Harry Really Acting Too Much Like a Celebrity Because of Meghan Markle?
It seems like the royal family just cannot please everyone. While some are upset about the Duke and Duchess of Sussex sharing too much of their lives, others are incensed that they are keeping the public out.
While Prince Harry and Meghan Markle struggle to figure out the balance of sharing and privacy, it is likely they will continue to face critics.
The latest uproar is over the christening ceremony of Markle and Prince Harry's son, Archie. Why did this event anger some people, and is Markle's Hollywood influence causing Prince Harry to act too much like an A-list celebrity? Read on to find out.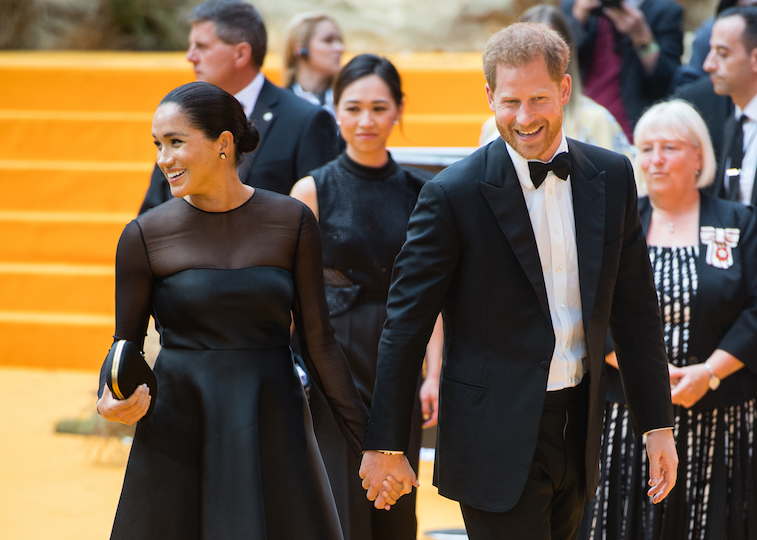 The christening broke royal protocol
Prince Harry and Markle have expressed a desire to raise Archie as a private citizen and keep him out of the public eye as much as possible. In keeping with these goals, the couple decided to make the christening a private affair. A small number of guests were invited, and Markle and Prince Harry shared only a few pictures from the event on social media.
Some fans of the royal family insist that these carefully curated and edited photos are not sufficient and that they should be able to see a more candid and detailed view of the important event.
The royal family's public funding is an issue
Part of the issue over the couple's bid for privacy is their very publicly-funded lifestyle. Penny Junor is Prince Harry's biographer and an English journalist who covers the royal family extensively. She was particularly upset about the christening. Junor explained her outrage:
"Two carefully selected photographs released after the event don't compare with television footage of the family coming and going or photos taken by the press. We have been shortchanged."
She went on to explain that the royal family has a responsibility to the public because the public funds their lifestyle. She explained that "About £2.4 million of public funds has been used to renovate the couple's new home in Windsor. Privilege comes with responsibilities and a few obligations."
Junor also called upon Archie's potential succession to the highest title in the land as a reason that the public deserves more information: "Whether he likes it or not, his two-month-old is seventh in line to the throne."
Prince Harry is not directly in line to ascend to the throne (that honor goes to his big brother Prince William), so he is not set to get as much income from his position as Duke of Sussex as his brother will get once their father becomes king. However, Prince Harry still gets a considerable sum from the public and has an estimated net worth of $40 million.
Some feel, as Junor does, that a life lived on public funds should be a life lived in the public eye.
Harry's privacy is not about being an A-lister
While the decision to keep some events private may frustrate fans of the royal family, Prince Harry's decision to keep Archie out of the limelight is probably not influenced by Markle's history in Hollywood.
His motivation for privacy is actually quite heartbreaking and stems from his early memories of the press surrounding his mother, Princess Diana.
Prince Harry dislikes the press and blames aggressive photographers for his mother's untimely death. He has been in the spotlight his entire life and does not want his son to endure the same kind of scrutiny and unwanted attention.
While some think that Prince William is acting like a celebrity by trying to dole out tiny slivers of his life at his discretion, the more likely answer is that he is simply trying to protect his family from harm and discomfort.