Is Princess Beatrice's Engagement An Attempt To Deflect From Prince Andrew's Sex Scandal?
Is Princess Beatrice's engagement an attempt for the royal family to overshadow her father's sex scandal?
Another royal wedding is in the works: Princess Beatrice is officially engaged and most of the world couldn't be happier. It's already captured the imagination of royal watchers as they imagine how this wedding will both resemble and differ from the recent weddings of Princess Beatrice's sister and cousins.
While everyone is thrilled for the princess and her fiancée, some can't help wondering at the announcement's timing, if the engagement wasn't suddenly made official in an attempt to deflect from Prince Andrew's sex scandal.
Princess Beatrice's engagement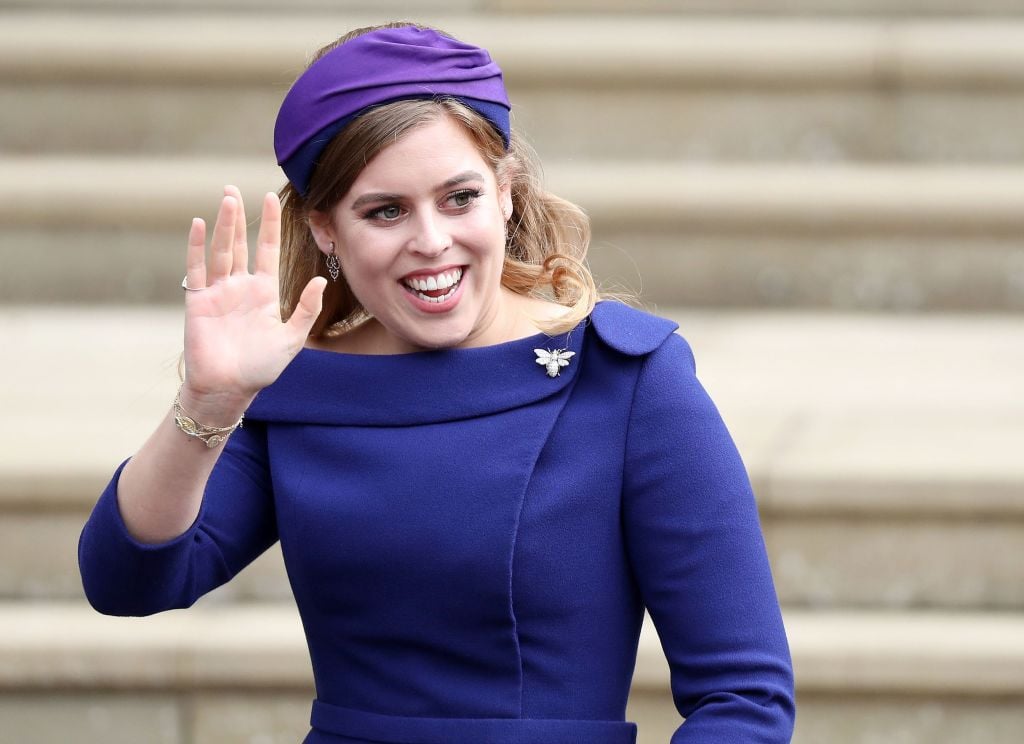 In the photos, Princess Beatrice and her fiancée Edoardo Mapelli Mozzi appear deliriously happy. But some critics question if that happiness is real. They point to the fact that the pair hasn't been dating long, the first time the couple was officially seen together was in March when the pair stepped out at the National Portrait Gallery's 2019 Gala.
While they haven't been an official couple for long, it's worth noting that the pair have known each other for years. They were reportedly linked romantically by the media at Beatrice's sister's wedding, which would mean that they were quietly dating for some time.
While some did predict that an engagement was in the works, it was assumed that the news wouldn't be leaked until late in 2019 or early in 2020. The earlier then anticipated announcement has people wondering if the happy news isn't a diversion from Princess Beatrice's dad's most recent scandal.
Why royal fans are suspicious of Edoardo Mapelli Mozzi
Another issue is that Mozzi isn't well-liked. Prior to dating Princess Beatrice, Mozzi was in a long-term relationship with another woman, with whom he shares a young child.
The speed at which he leaped from one relationship into another has some questioning his motives. Some of his critics suspect that Mozzi's reason for attaching himself to Princess Beatrice is because the count wants to elevate his royal standing. 
The hot water surrounding Prince Andrew
Prince Andrew, Princess Beatrice's father, doesn't have a reputation for walking the straight and narrow. From his tumultuous marriage to Sarah Ferguson to his dating life following his divorce, he has frequently shocked the public and irritated the royal family.
But this latest scandal could finally be what turns the public against him. The issue is that Prince Andrew had a connection with Jeffrey Epstein, and some feel it was more than a passing acquaintance. There has never been any doubt that the pair attended many of the same parties, but now there are rumors that the pair had a much darker shared past then was originally imagined.
The biggest cause for concern is the new story that Epstein's former girlfriend, Ghislaine Maxwell, was forced to perform sex favors for powerful men, including Prince Andrew. The royal family is closing ranks around Prince Andrew and claiming that his relationship with Epstein and Maxwell is nothing more than casual.
But Paul Page, a former member of the Royal Protection Command, alleges that Maxwell visited Buckingham Palace several times to see Prince Andrew and that she brought other women with her. The statements aren't good for Prince Andrew. At best they will forever turn the public against the playboy prince, and at worst they could result in legal action being brought against him.
At this point, Prince Andrew is likely trying to everything he can think of to redirect the public's attention from the sex scandal and a royal engagement is a great way to accomplish that. If that is the reason the engagement was announced sooner than anticipated it will be interesting to see if it works. If it does turn out that Prince Andrew was aware of, or worse, involved with Epstein's sex trafficking, it would spoil Princess Beatrice's big day.