Is Princess Eugenie Waiting To Get Pregnant For This Surprising Reason?
Prince Andrew and Sarah Ferguson's youngest daughter, Princess Eugenie, has been the subject of pregnancy rumors ever since she and Jack Brooksbank wed in October 2018. Most royal fans expected the royal to announce that she was expecting within a few months of walking down the aisle just like Prince Harry and Meghan Markle.
So far though Eugenie has not shared any news with the public about having a baby and now it's being claimed that she is actually delaying any plans to get pregnant for one surprising reason. Here's why the princess may be waiting to have her first child.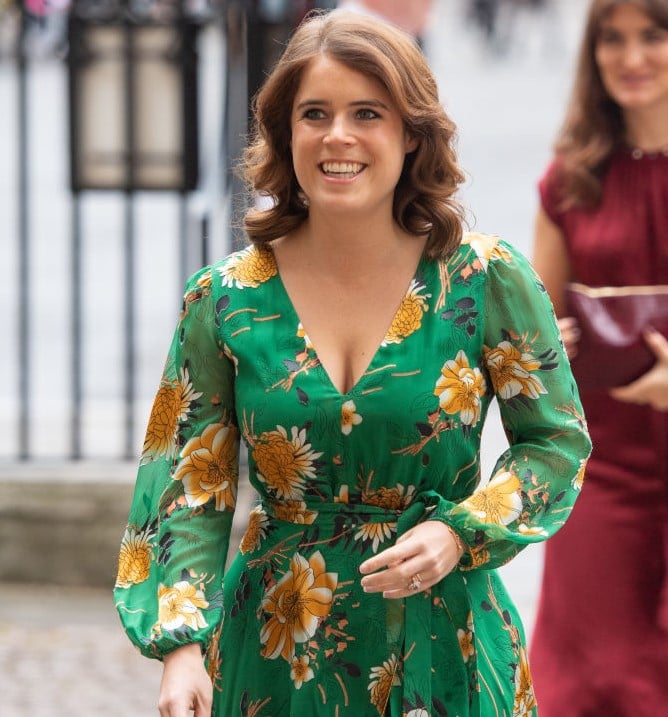 The reason Eugenie may be waiting to have a baby
For the past several months there have been rumors almost daily that the princess and her husband are expecting. Eugenie's every move from her body language to what type of outfit she's been wearing and why have been dissected.
But every past pregnancy report turned out to be false. Now, sources have claimed that Eugenie is waiting to get pregnant for one specific reason and it has to do with her older sister, Princess Beatrice.
The siblings are extremely close. In fact, Eugenie has called Beatrice her "best friend."
"Mummy, Bea, and I call ourselves 'the Tripod' — they are my best friends in the world," Eugenie said in an interview with Harper's Bazaar.
So what does Beatrice have to do with Eugenie getting pregnant? Well, according to a source, Eugenie prefers not to until her sister becomes a mom first.
"Beatrice is desperate to get married as soon as possible and is already trying to fall pregnant," the source told Express. "She wants a family and doesn't care if she's pregnant when they walk down the aisle — even though this would be heavily frowned upon by the senior royals."
However, Eugenie could actually just be waiting to have a baby until she and Brooksbank are ready. It' not like there is some protocol in the royal rule that says you have to have a child within a year of a marriage.
Take Kate Middleton and Prince William for example. The duchess did not become pregnant until almost a year and a half after their wedding and Prince George wasn't born until a few months after their second anniversary.
Who is Princess Beatrice's boyfriend?
The man Beatrice is currently dating is Edoardo Mapelli Mozzi. The two made their first public appearance together at London's National Portrait Gala on March 12, 2019.
According to E! News, Mozzi, who goes by his nickname Edo, was previously married and has one son.
He and the princess have known each other for some time as they share many of the same acquaintances. It's been reported that things between them have been getting serious. So, perhaps we will be hearing about another royal wedding (or pregnancy soon) and we'll just have to wait and see if that happens before or after Eugenie announces that she's having a baby.
Read more: Royal Fans Haven't Been Pronouncing Princess Eugenie's Name Right
Check out Showbiz Cheat Sheet on Facebook!