Is Queen Elizabeth Funnier Than Everybody Thinks?
Whenever we see Queen Elizabeth II, she is typically carrying out an official engagement, and therefore, is not only dressed to perfection but acting in an extremely formal way.
Her Majesty has a strict set of rules concerning herself as well as the members of the Royal Family. However, behind closed doors, it is only natural for the queen to let her hair down every now and then! In fact, a Royal biographer says that the queen likes to let loose more than most people realize! So, is Queen Elizabeth actually much funnier than everyone thinks?
It is difficult to be formal all the time
While it is perfectly understandable that the queen must retain her composure at official events, she most certainly wants to relax once the day is over and she is behind closed doors!
We need to remember that although she is the ruling monarch, Queen Elizabeth needs to kick back and relax just like the rest of us!
Queen Elizabeth loves a good joke
Being the queen doesn't mean that she doesn't enjoy a good laugh from time to time! It is said that she loves a hilarious joke, and tells them more often than one might think!
Looks like the close friends and family of the queen can always count on her to keep the laughter going. Whenever Queen Elizabeth is in a less formal setting without any cameras, she certainly knows how to make sure everyone is amused at all times!
She is a firm believer in nicknames
Not everyone goes by the title of "Duke", "Duchess", "Prince" and "Princess" at all times! Queen Elizabeth apparently has cute nicknames for members of the Royal Family, and they have them for her too.
On more than one occasion, we have heard William and Harry referring to the queen as "Granny", and we also learned that little Prince George calls her "Gan-Gan". Everyone has different ways of showing their love and affection for friends and family, and it seems that Queen Elizabeth does it by giving everyone an adorable nickname.
Queen Elizabeth likes to have fun
The queen likes to have fun, and why shouldn't she? She spends countless hours making formal appearances and engaging in meaningful conversations with people around the world. It only makes sense that when the queen is at a semi-private party, she likes to let her guard down a bit and have some fun.
After all, she does so much for so many people, that she is most deserving of being carefree whenever the opportunity should arise!
What does Queen Elizabeth talk about in public?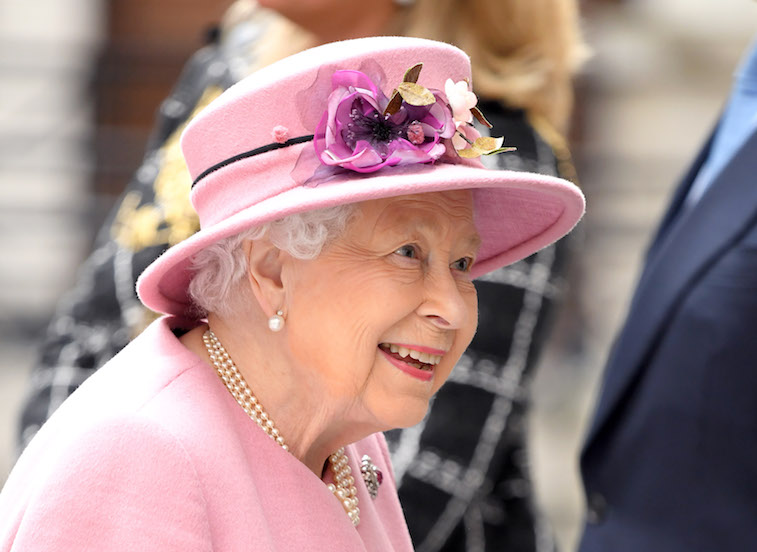 As we all know, Queen Elizabeth holds conversations regarding safe topics, such as horses, which is one of her passions. She even uses her handbag in order to send signals to her staff in order to keep everything running as smoothly as possible while she is talking!
It is a full-time job to do what Queen Elizabeth does, and she certainly can't be expected to keep up such a tough act all the time! Behind closed doors, she is known to have much less formal conversations, and Prince Harry has even said that he goes to her for advice regarding his personal life. What a wonderful grandmother and person the queen is!
Even though she is the ruling monarch of the United Kingdom, Queen Elizabeth II certainly does not hesitate to show off her funnier side! She has more than proved that she enjoys having fun and making sure that others have a good time as well! The queen knows how to take her responsibilities seriously, but she knows how to enjoy the lighter side of life too!