Is Queen Elizabeth II Really Angry With Prince Harry and Meghan Markle Over Their Princess-Diana Style TV Interview?
Prince Harry and Meghan Markle's candid documentary reportedly wasn't well-received by some members of the royal family. But how does Queen Elizabeth feel about it?
The Duke and Duchess of Sussex's documentary titled Harry & Meghan: An African Journey aired in late October but people are still talking about what the couple revealed in the program.
Prince Harry and Meghan Markle admitted that they have had difficulties over the past year dealing with the constant media attention and scrutiny. Their candid interviews though reportedly came as a surprise to the rest of the royal family and many are questioning what Queen Elizabeth II thought of their willingness to speak to the media about their struggles. Here's more on that and why some are comparing the documentary to Princess Diana's Panorama interview.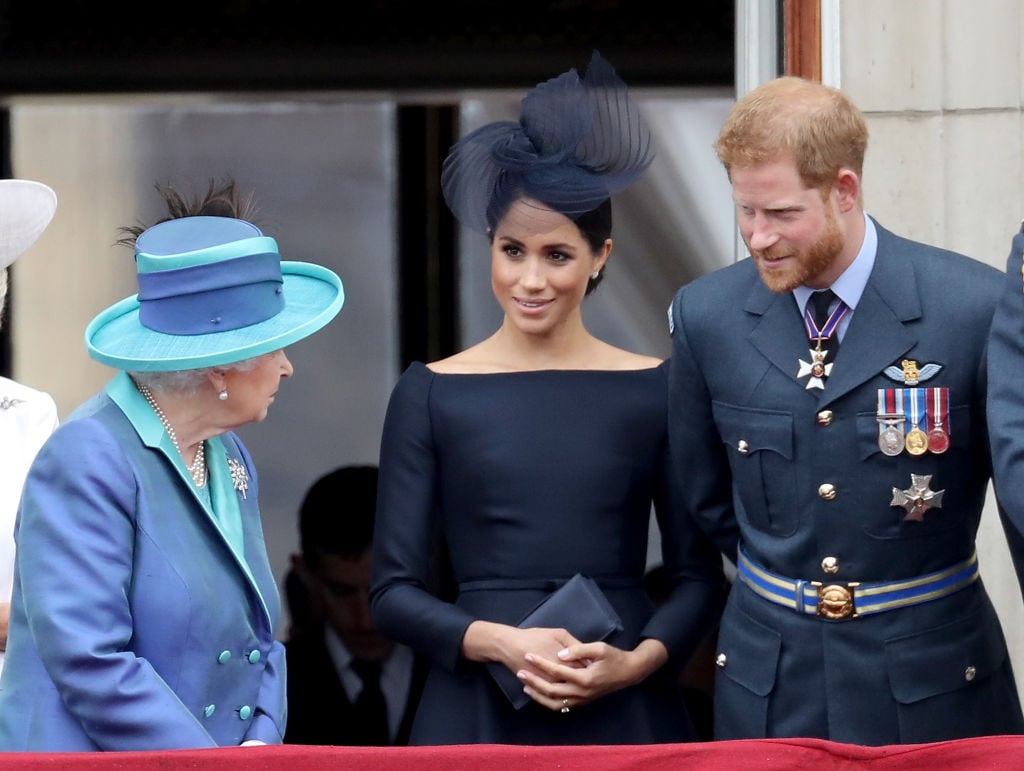 What personal details Markle and Harry revealed
The prince and former actress told journalist Tom Bradby that things have been tough on them given all the negative media attention they've been receiving.
"I never thought that this would be easy, but I thought it would be fair. And that's the part that's really hard to reconcile," Markle said.
Harry also explained how they feel about being the subject of so many rumors.
"For me and for my wife, of course, there's a lot of stuff that hurts — especially when the majority of it is untrue. But all we need to do is focus on being real, focus on being the people we are and standing up for what we believe in," he said, adding, "I will not be bullied into carrying a game that killed my mum."
Comparisons to Diana's Panorama interview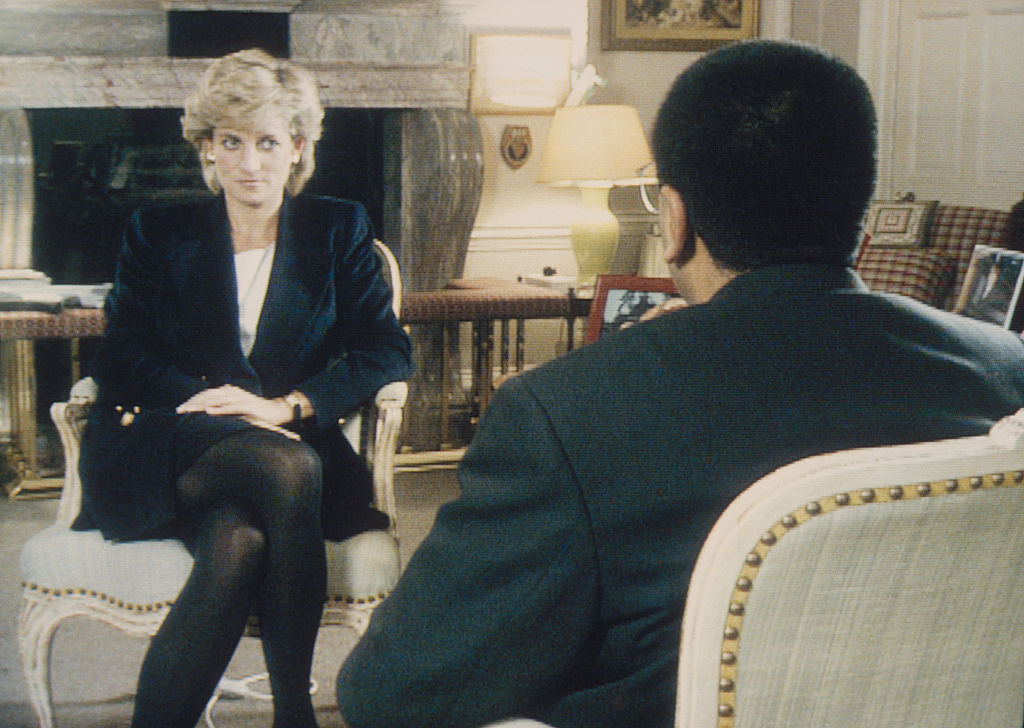 The documentary drew several comparisons to the interview Princess Diana gave in 1995, three years after she and Prince Charles separated.
In that interview, Diana spoke about her struggles to fit in the royal family as well as her and Charles' marital troubles and affairs. The princess did not tell any members of the royal family that she was giving the interview and snuck the camera crew into Kensington Palace.
According to E! News, that the duke and duchess went that route as well by not telling other royals what they had planned to reveal. Sources said that the family was "fairly astonished" by the "level of personal detail" Markle and Harry shared.
The pair also took a page out of Diana's book by discussing their relationship or lack thereof with other royals. Harry did so when he addressed the rift with his brother, and Markle did so when she revealed that no one has asked how she's coping. Royal correspondent Camilla Tominey noted that the Sussexes' revelations felt "on a par with Princess Diana's explosive sit-down with Panorama."
How Queen Elizabeth feels about the documentary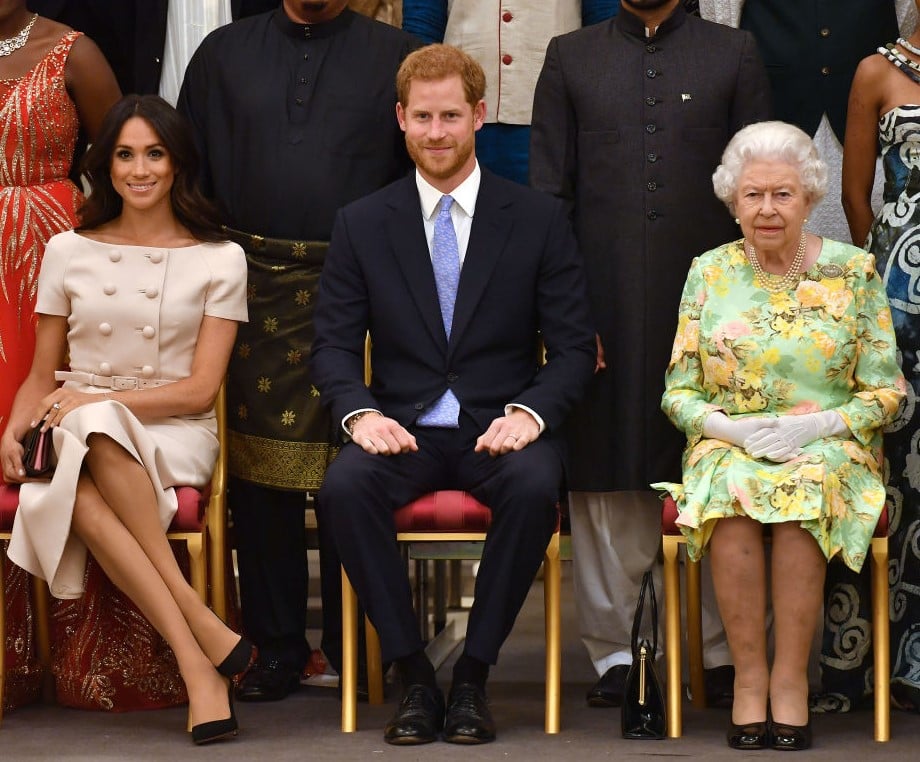 Following Princess Diana's bombshell interview that no one saw coming, the queen was very upset. Now, after Harry and Markle got so personal with the press many are wondering how Her Majesty feels about their choice.
A royal insider told The Sun, "The respect and admiration for the queen comes because she rises above these sorts of issues. The queen is close to all her grandchildren. Family ties are strong."
However, Queen Elizabeth is certainly mindful that the duke and duchess' documentary did overshadow a film that came out around the same time about Prince Charles' work overseas. The Sussexes also took the spotlight away from Prince William and Kate Middleton at a time when they were visiting Pakistan on a complex tour.
As The Express noted, "An unwritten rule in the royal protocol requires members of the family not to overshadow official visits undertaken by more senior royals." 
Read more: This is How Queen Elizabeth II's Death Will Change Everything For Prince Harry and Meghan Markle